Stephan University - the French practical training for hairdresser styling comes in Bulgaria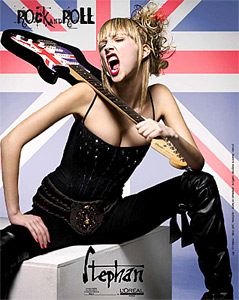 Stephan University will open doors in Sofia in October. The event will be promoted with an unique hairdresser show. One of the most famous Bulgarian hairdressesr Vasil Mihaylov will be the art manager of the school. His team will pass the special teacher training in France.
"Hair-do is a matter of style". That's the motto of the French brand and it will be a daily-round for all the hair-dressers who will take part in the training.
Stephan University is one of the most famous French hairdresser academies. It was officially announced that the academy intends to open doors in Bulgaria at the end of 2007 latest.
It is planned that the academy will start working in October. It will be housed in a new modern building completely furnished in the art style of the French franchise.
Stephan University has established schools all over the world and each of them is based on the franchise principle. Some of the most developed academy departments were established in South America including some exotic countries as Guatemala and Ecuador. The biggest European branches are settled in France and Russia, also in North America - Miami, USA.
Hits: 12444 | Leave a comment