Tennis Superstar Maria Sharapova at TAG Heuer's Summer party
DJs NERVO & Tennis Superstar Maria Sharapova Down Under and Upside Down at Melbourne Party


So, what will it be, TAG Heuer HQ in La Chaux-de-Fonds, Switzerland, where it's -12°C and snowing, or Melbourne, Australian, where its +26°C and the hot hot sun is shining brightly? On January 13th, the surfer's paradise down under proved the perfect place for TAG Heuer (a Swiss Avant-Garde watchmaker) to mix up its universes.
MS Collins, the trendiest nightclub in Melbourne, was the site of TAG Heuer's most upside-downiest summer party ever, with the reigning queen of tennis Maria Sharapova in attendance, there to welcome the super hot Australian DJ duo NERVO to the TAG Heuer family of Brand Ambassadors.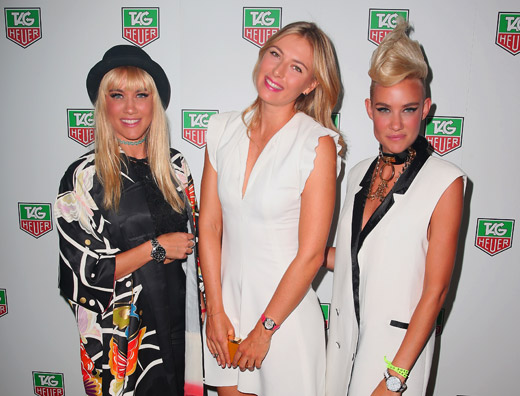 Maria, in town for the Australian Open, not only brought the dynamic dance-music duo into the brand's ambassadorial ranks; she also got her first DJ lesson!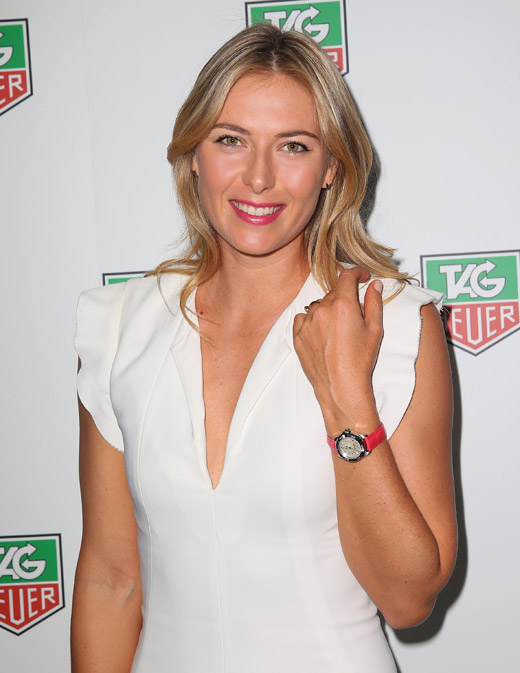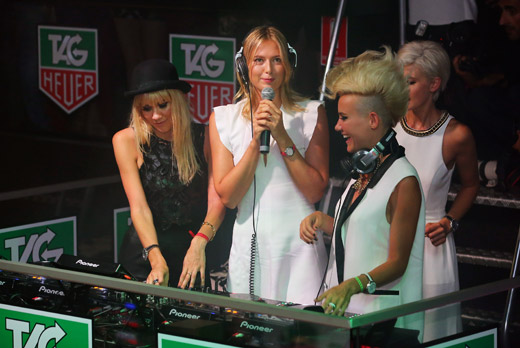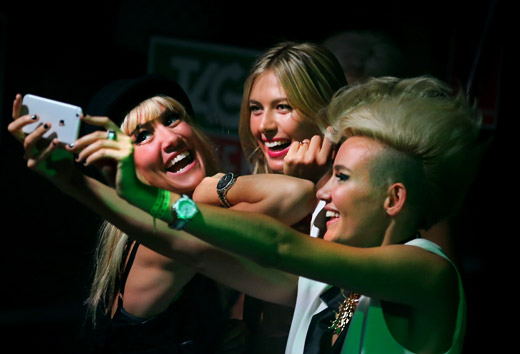 Mim & Liv NERVO are the world's top ranking female DJs. They perform at festivals around the globe and hold down residencies in Ibiza and Las Vegas. Raised on raves and a steady diet of club music, they signed their first publishing deal at 18, co-wrote and produced the Grammy Award winning global hit 'When Love Takes Over' for David Guetta and Kelly Rowland and will be launching their debut artist album 'Collateral' this spring. Always in total control, working in tandem to their own unique rhythm, they are, like TAG Heuer, time changers who refuse limits, push themselves to the extreme, and, no matter what, never crack under pressure.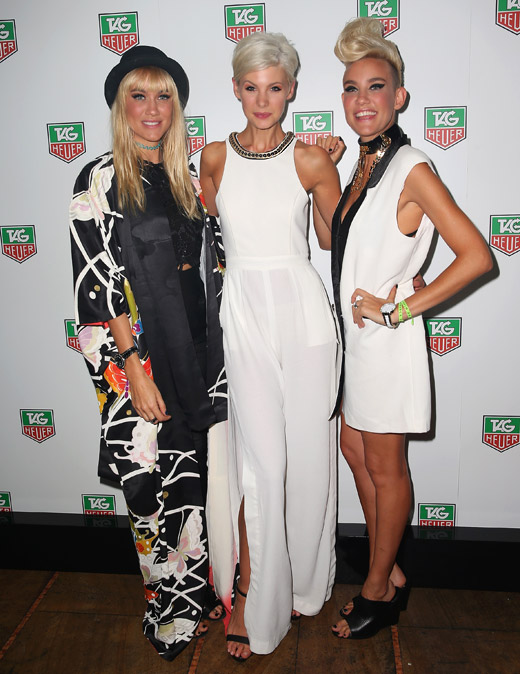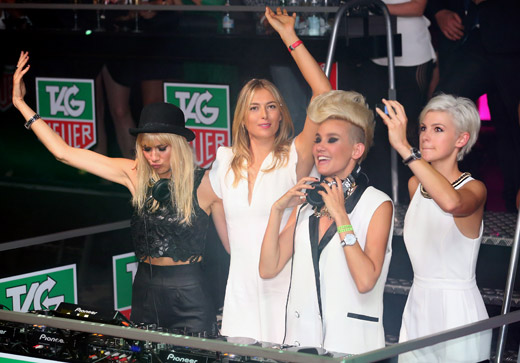 TAG Heuer is thrilled to bring them onboard as Brand Ambassadors. The Melbourne party at MS Collins was the perfect start to the partnership. Maria and the sisters mixed it up, and the tennis icon showed us her true clubbing coolness, never cracking under the pressure of performing live in front of the 250 partygoers in attendance, all of whom had special VIP passes won through a TAG Heuer online competition.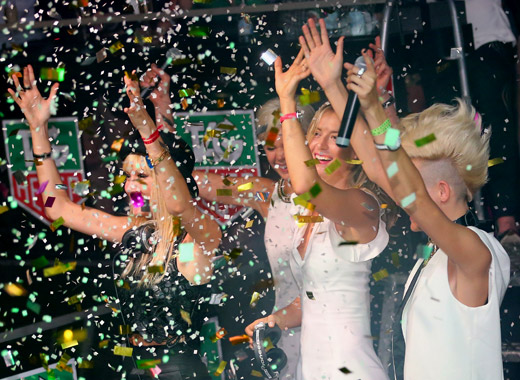 For the occasion, TAG Heuer came up with a sizzling hot new edition of the Aquaracer Lady 300m. Called the 'Daring Red', it matches perfectly the red-hot red of Maria's Australian Open tennis outfit. Very few are available in the brand's Melbourne boutique, so hurry if you want one. NERVO's choice? The very glamorous and ultra-edgy TAG Heuer Formula One Lady Steel and Ceramic. Hurry!
More about TAG Heuer:
The Swiss Avant-Garde watchmaker since 1860. Its rich heritage is built on pushing boundaries and breaking rules: harnessing mental fortitude to overcome technology restraints and create daring watches and chronographs. Long-lasting partnerships with motor racing teams and charismatic ambassadors drive it to break with watchmaking conventions, and, as a consequence, master time with unparalleled precision. The brand's motor racing DNA, as well as the amazing athletes who belong to its dream team, reflect its core values of teamwork, mental strength, courage and ambition. Its slogan, DON'T CRACK UNDER PRESSURE, is far more than a claim - it is a mindset.

Photos and information: image.net
 
Hits: 6692 | Leave a comment