Christian Louboutin Shoes And Beauty Featured At London Fashion Week
Continuing his tradition of working with both new and established designers around the globe, Christian Louboutin returned to London Fashion Week, pairing his styles with the Autumn/Winter 2015 collections of Holly Fulton, Jonathan Saunders, and Michael van der Ham.
First up was Holly Fulton – her spirited collection sparkled and sashayed down the runway, channeling iconic looks and personalities of the 20th century. Dressed in custom fabrics to match the prints, Christian Louboutin's classic Décolleté 554 paired perfectly with Fulton's flirty and feminine style.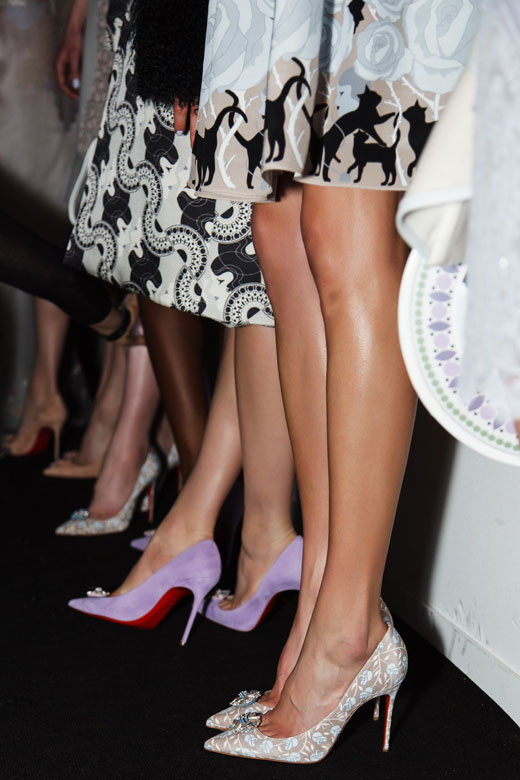 Nobody does mod like the Brits, and London made the ideal setting for Jonathan Saunders to bring back the swinging sixties. In lace-up boots that were definitely made for walking, Red Soles added a touch of Parisian luxury to the groovy graphics and textile motifs.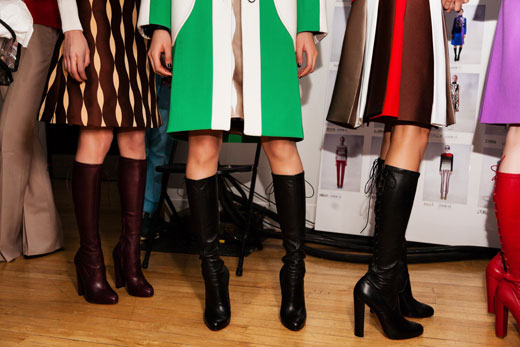 Finally, Michael van der Ham's collection was a romantic and ladylike in chiffon and velvet. In beautiful violets and blues, floor length gowns and cashmere sweaters walked the runway in an elegant platform pump. Additionally, Christian Louboutin Beauté collaborated with van der Ham to provide nail colour for the show. Pairing Lady Page, a deep shade of plum, with Loubi Gloss, manicurist Jenny Longworth created a lacquered finish reminiscent of the iconic Louboutin sole.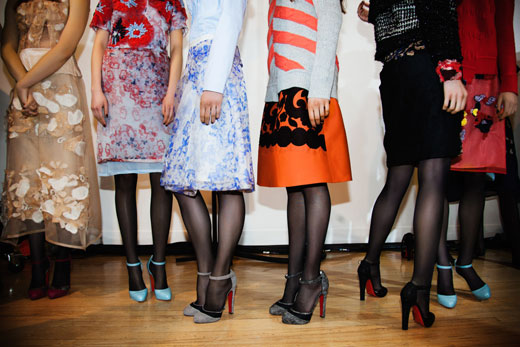 Red Soles return to the runway in March for Paris Fashion Week.

Photos and information: christianlouboutin.com


Hits: 5749 | Leave a comment