'Overall Contribution to the fashion industry' Award for Richmart
The prestigious awards Zlatna igla /Golden needle/ are an annual event honoring the people from the fashion industry, who have achieved higher results during the year.
This year's gala was held on March 31 at Ramada Sofia Hotel, Sofia, Bulgaria. It was hosted by Prof. Lubomir Stoykov - chairman of the Bulgarian Academy for Fashion, media and fashion expert .
RICHMART - the most modern factory for made-to-measure men's suits in Europe, received the 'Overall Contribution to the fashion industry' award. The company was represented by its owner Martin Yordanov, its sales manages Dean Manev and Martina Martini from Richmart Junior.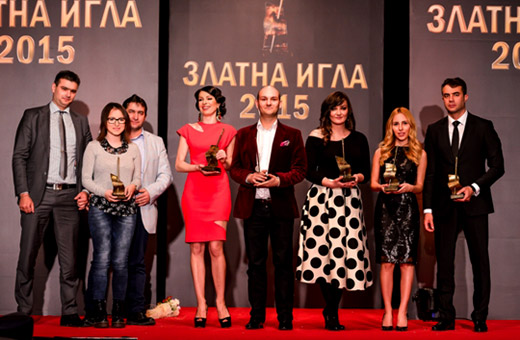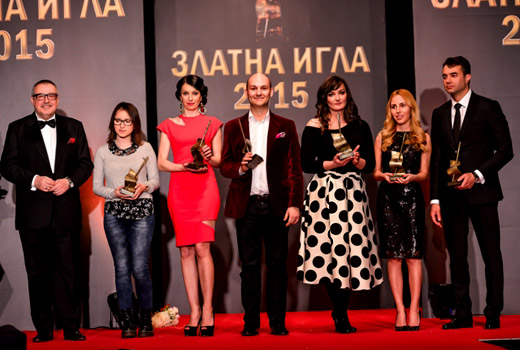 RICHMART won the prize for its hard work for incorporating the potential of Bulgarian folklore and Bulgarian industry. The contribution of the company is expressed in the reduction of the period from the birth of the designer's idea to the receiving of the finished garment from 6 months to 2 weeks via its Made To Order line.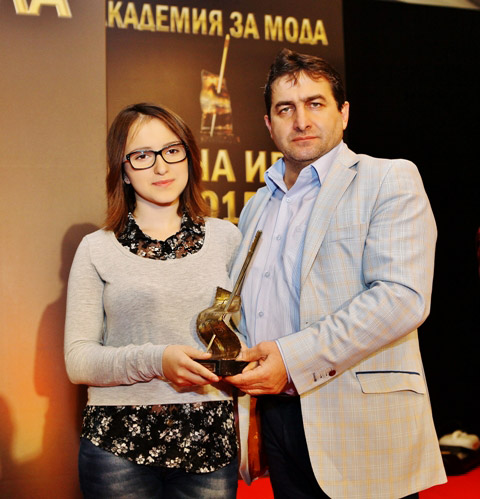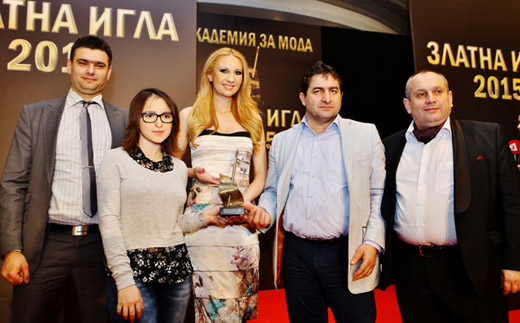 Richmart designs were presented attractively by both models and dancers from dance formation Richmart with choreographer Hristo Dimitrov - the creator and producer of the National Folklore Ensemble 'Bulgare'. Ensemble's soloist Albena Veskova sang during the brand's fashion show.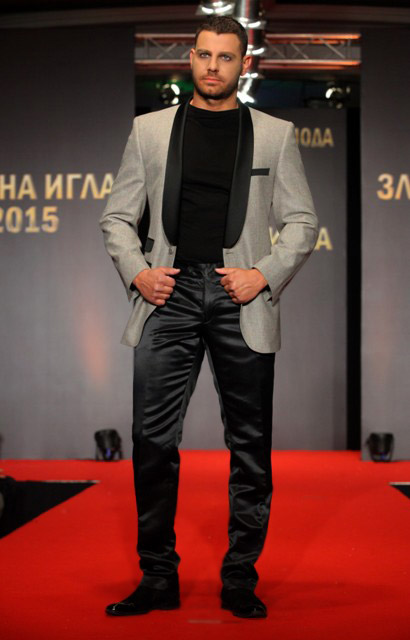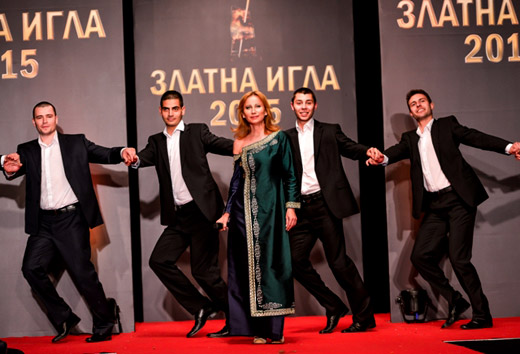 Photos:
1. Richmart team (Dean Manev, Martina Martini and Martin Yordanov) together with the other winners (L-R)
2. Prof. Lubomir Stoykov, Martina Martini and the other winners (L-R)
3. Martina Martini (Richmart Junior) and Martin Yordanov (Richmart) with the statuette
4. Dean Manev, Martina Martini, business lady Yordana Dimitrova, Martin Yordanov and Hristo Dimitrov (L-R)
5-6. Richmart men's suits
7. Albena Veskova and dance formation Richmart


Hits: 7787 | Leave a comment