C de Cartier Bag
With the beginning of spring Cartier presents its latest collection 'C de Cartier', which is as fresh and colourful as this time of the year. The 'C de Cartier' bag dazzles in an array of vibrant hues that shimmer with Parisian sparkle, perfect for expressing an cosmopolitan attitude and style expertise.
The bag is intended as a daily companion as well as a strong statement: Due to every tone being inspired by fine stones of Cartiers' jewelry, the owner is able to choose which one of them is best suited to her extraordinary personality. This subtly sophisticated bag is a radiant figure of femininity in soft, shapely curves and is therefore a pleasant accessory for various occasions. Made out of finest leather, the bags were designed to fully meet the high standards of its wearers.
In fresh, capricious splashes of amethyst, spessartite garnet, cordierite, turquoise, chalcedony and pink quartz, each colour has a different meaning.
The violet bag is inspired by amethysts. Their mysterious aura was transferred to the beautiful shade of the bag and consequently, it is perceived as classy and fashionably.
The lavender coloured calzedon is said to have a positive impact on the creativity. Even only the look at the 'C de Cartier' bag stimulates the creativity of its wearer.
Love is represented by rose quarz, which awards its wearer a delightful charisma.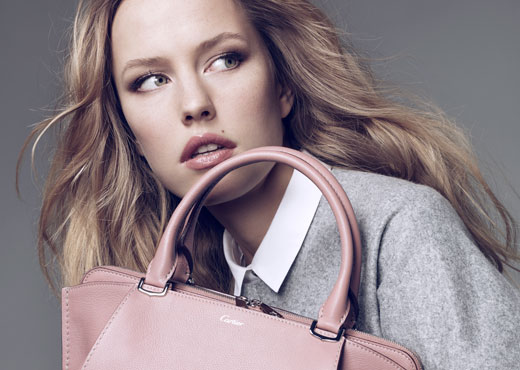 Spessartite garnet stands for energy and always appears modern and casual.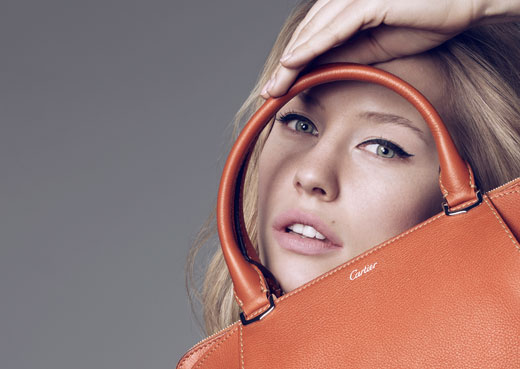 The inspiration for the grey-blue coloured bag was cordierite. It symbolizes intuition and helps its owner achieve a charismatic appearance. The powerful colour of the turquoise fits especially well to extrovert and communicative women.
'C de Cartier' Bag – an elegant bag for every situation.


Hits: 7011 | Leave a comment