European Fashion Forum 2015
MEN'S FASHION CLUSTER would like to invite you to an international press conference with the subject: Development of the fashion industry in Europe. MTO (Made To Order) & MTM (Made To Measure) - The new fashion formula.
The conference will take place on June 17th, 2015, from 6 pm at 'Sheraton' Hotel, 'Serdika' Hall, Sofia, Bulgaria, with the participation of fashion specialists and consultants from more than 20 countries.
The fast fashion MTO will drastically increase your income, decrease your blocked finances and give you the possibility to develop your business in a very short term without additional investment.
We will also answer the following questions:
- How to increase our income?
- How to achieve a short-term production cycle and fast delivery?
- How to decrease our inventory?
- How to answer the real necessity of the market?
- How to deal with the problem 'out of stock'?
- How to stimulate the designers?
- How to deal with the problem 'Total Sale'?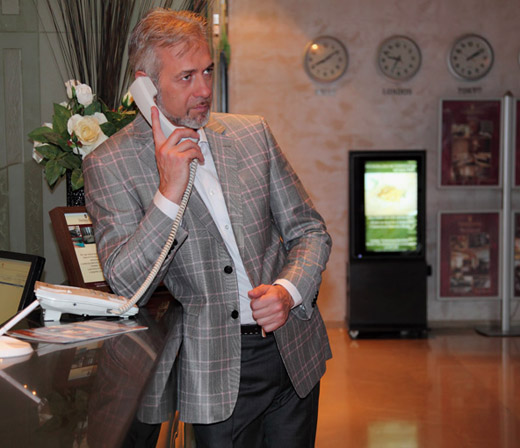 MTM will give you the image and the individuality for your clients.

You will have the chance to enjoy a fashion show and a fashion party or to submit your own model, which will be presented during the fashion show.


The press conference is suitable for:

- Business entrepreneurs,

- Shop managers,

- Brand mangers,

- Designers,

- Garment agents & distributors,

- Business consultants,

- Tailors.


The organizers and participants will be delighted if you are present and share a part of your professional experiences with them.

They are expecting your confirmation on the following E-Mail:
office@mens-fashion-cluster.com

The International conference will be followed by a fashion show and party with the participation of:
- Winners of Golden Needle by the Academy of Fashion
- VHK Fashion by Veselka Krachunova
- MINOÁR – Teodora Spasova and Yoan Galabov
- Ensemble "Bulgare"
- Marina Kiskinova
- Students of fashion design from four universities: National Academy of Arts, New Bulgarian University, Southwestern University "Neofit Rilski" – Blagoevgrad and Varna Free University "Chernorizetz Hrabar".


Photo: Richmart made-to-measure men's suit


Hits: 13275 | Leave a comment