Fashion Trends: First fashion collection entirely 3D-printed at home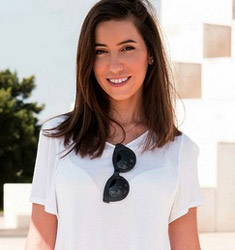 Danit Peleg graduated from Shenkar College of Design in 2015 and has created a ready-to-wear collection, printed entirely at home. It was a graduate project for her Fashion Design degree.
Danit is interested in the influence of technology on fashion design and believes that it can give designers more independence in the creation process, that's why she dedicated a year of her life to her 3D printing journey.
'My inspiration was Eugène Delacroix's Liberty Leading the People. I modified it so it would look like a 3D picture. I was inspired to work with the many triangle present in the painting's composition', says the designer.
For the collection, Peleg used new types of materials - strong but yer flexible plus different patterns and lace-like effect. She also printed 3D shoes, completing the looks.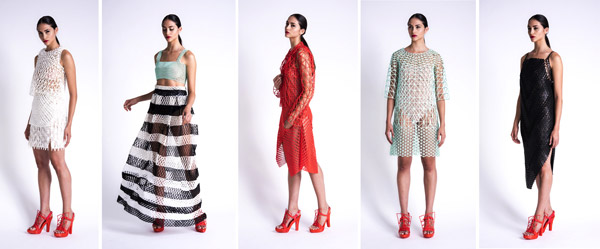 Every A4-sized sheet of textile took at least 20 hours to print, so she needed more than 2 000 hours to print the whole collection.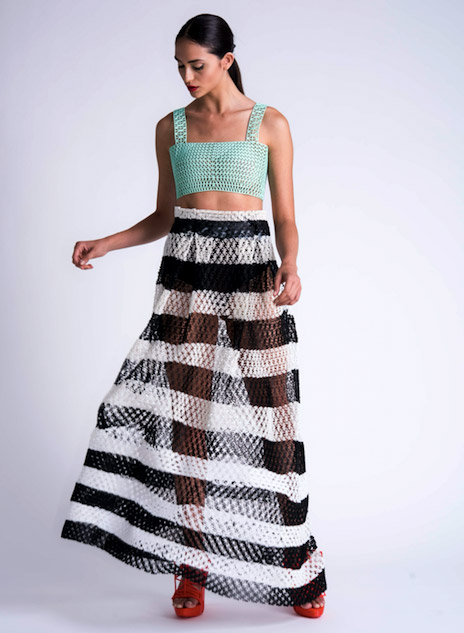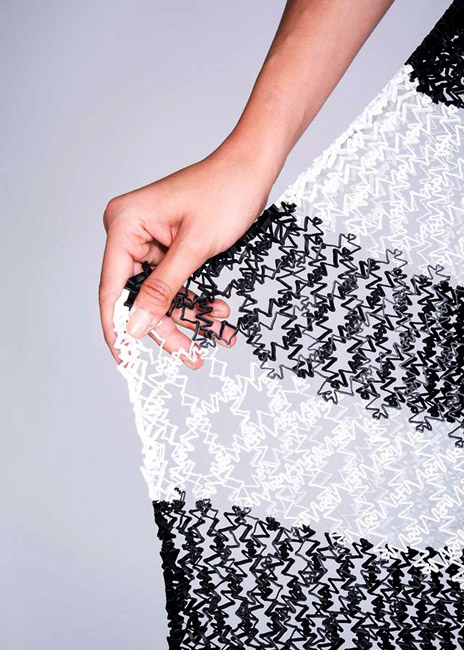 'I really enjoyed the fact that I could create without intermediaries; I could design my own textiles and manufacture my own clothes, all from my own home. I didn't have to go buy cloth that someone else chose to sell - I could make my own. I think this is just the beginning. As technologies evolve, we will soon be all printing our own clothes at home. I would like to stay in the industry and work with other fashion designers who want to experiment and research new ways of creating fashion using 3D printing', Danit said.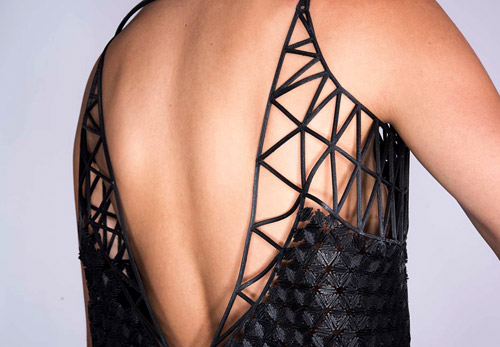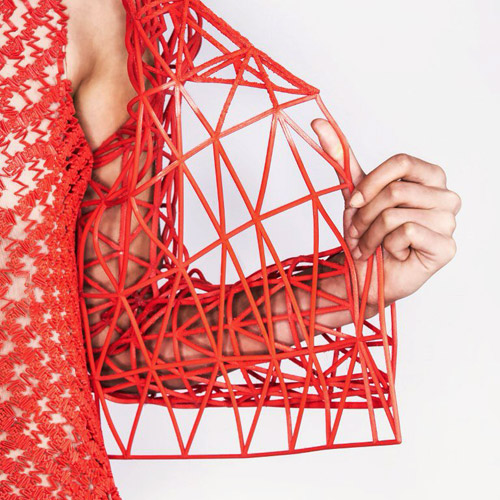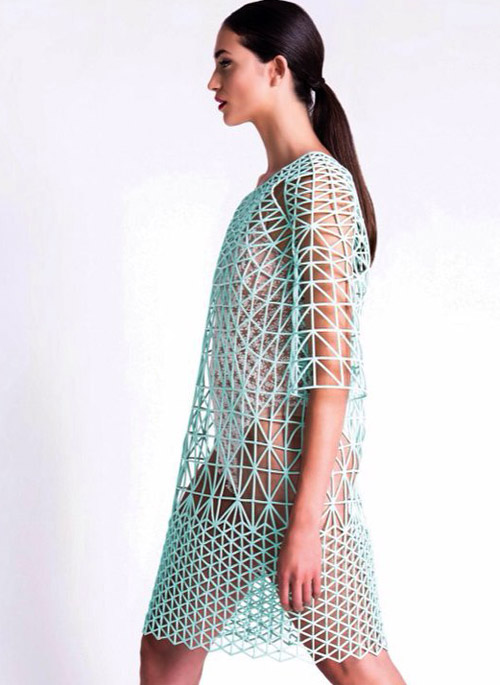 Photos: danitpeleg.com


Hits: 7853 | Leave a comment