Designer Esther Noriega presents TEMPO - Spring Summer 2016 Collection, inspired by the Muses of Music
TEMPO is a collection in movement markedly feminine, a collection that confronts adagio with allegro. A slow tempo, sensual, pulsating, a lively tempo, energetic and cheerful. The nuance of the collection pumps up the volume, without fanfare, piano or forte, and hence the woman moves to the beat of a fashion sonata. The melody is executed with defined and resounding fashion trends, merging with a cut that recreates the classicism of couture and results in a defined style that harmonizes femininity and defines the aesthetic dialogue of the designer from Valladolid, Esther Noriega.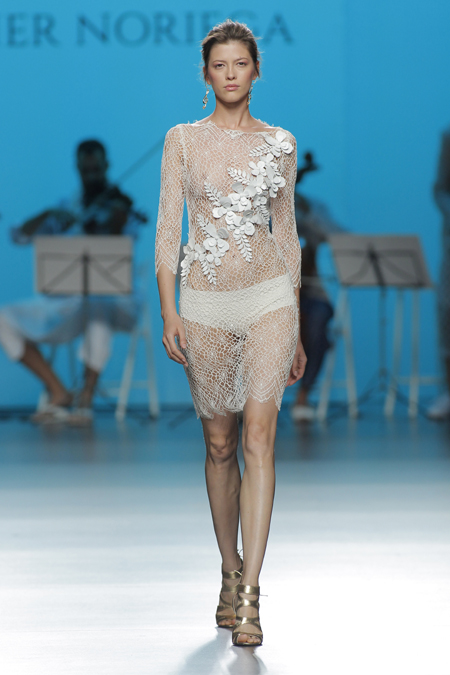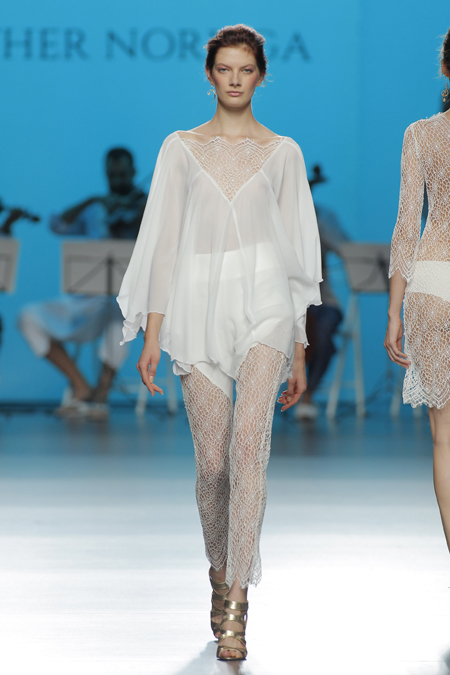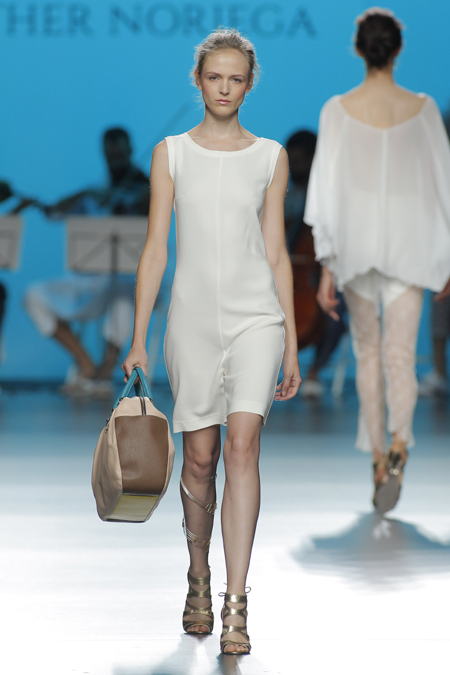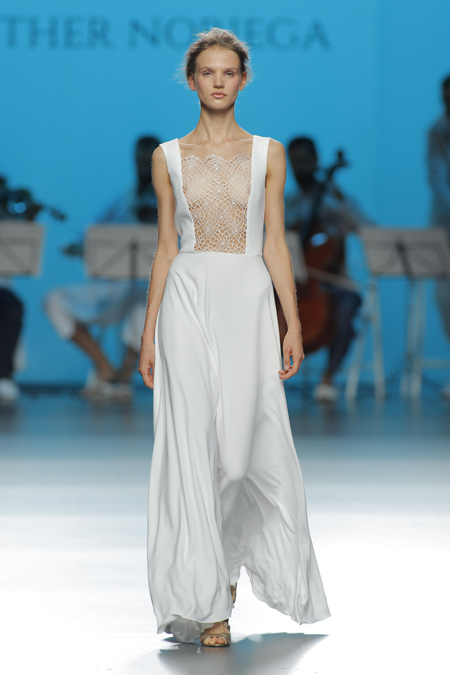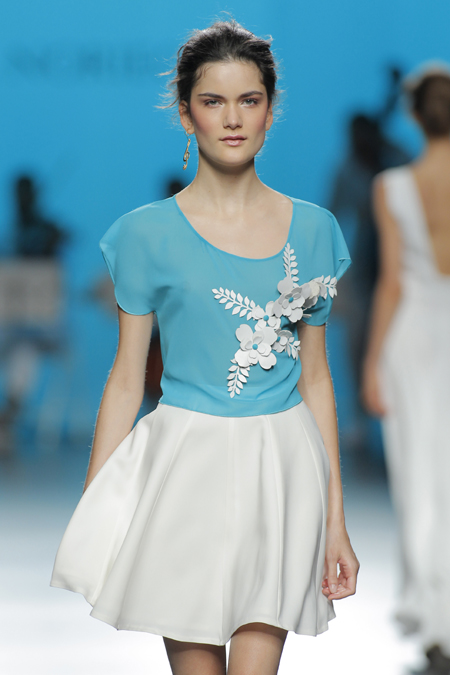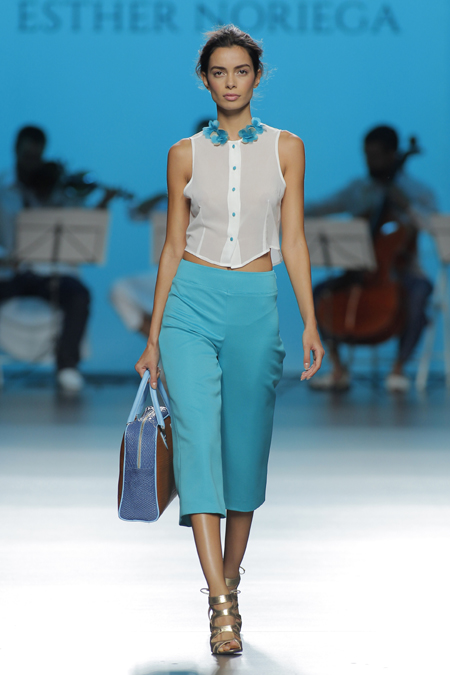 The fabrics that define the TEMPO collection enjoy freedom of movement, fabrics that flow or create volumes and seek in a sonorous subtlety the sounds of nature. Muslin, tulle, chiffon, organza, crepe and ottoman, the lightness of fabric noise blends with textile applications cut out by hand in the shape of leaves, flowers and branches, natural shapes compiled in textile prints, exclusive and artisan. Symbology stamped over leather, where the golden colour, Sanger, a unique hue that reflects light, sparkles, covers or unveils, recreates a score where the musical inspiration remains annotated, a vignette that becomes a symphony.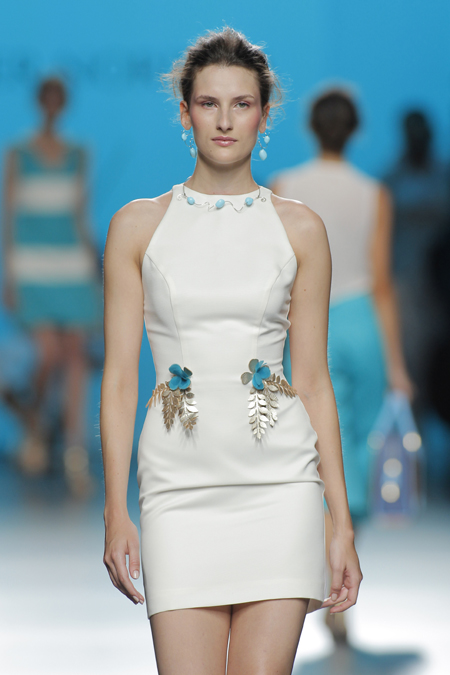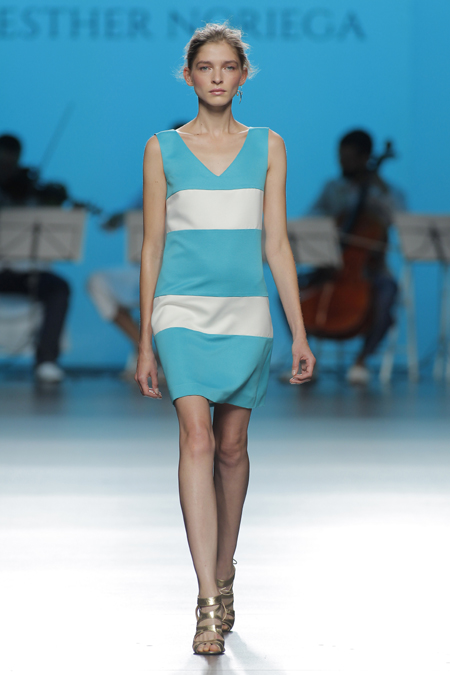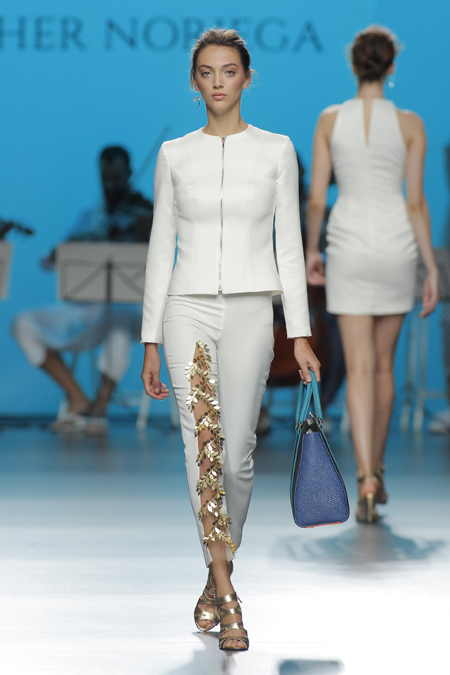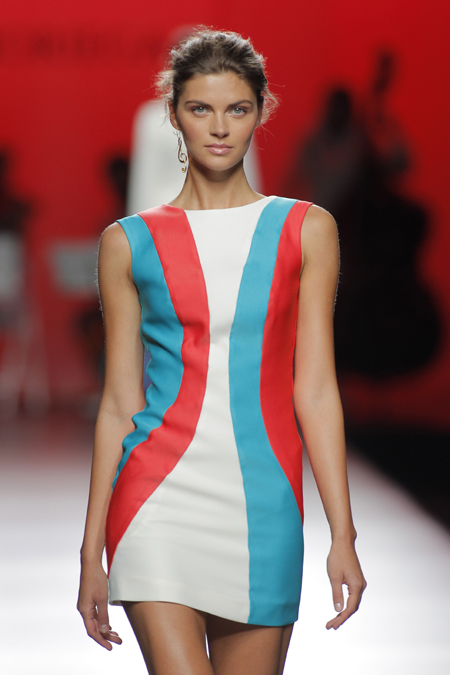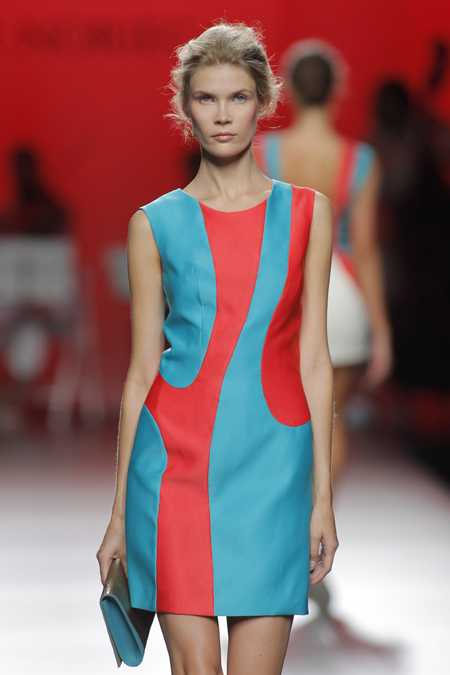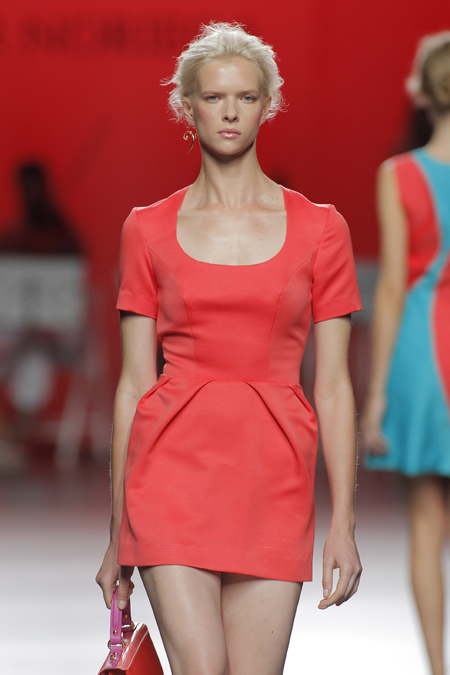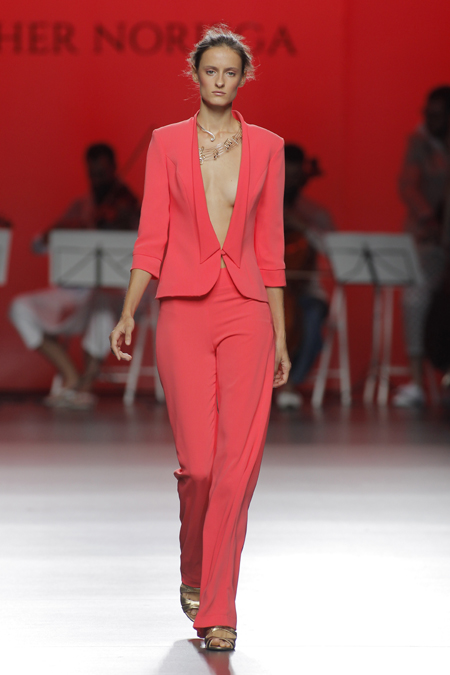 Between the tempo allegro and presto one finds the tempo vivace, a lively energy that presents a colour range which denotes joy: ranges radiating from purist white, turquoise blue, coral rose, intense magenta and golden Sanger, being the enriched tone the link binding the colourful hues.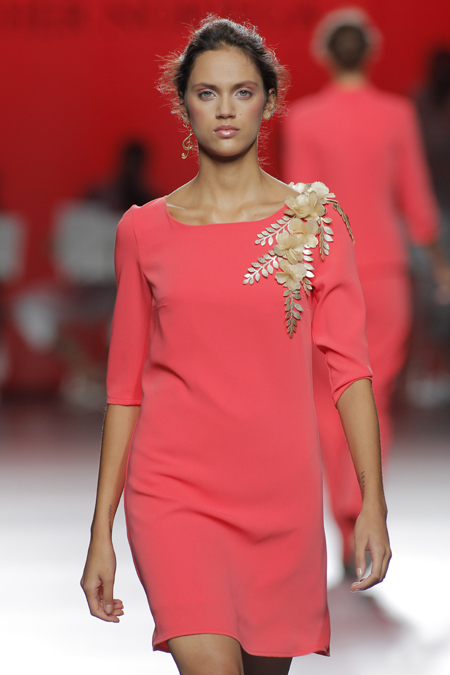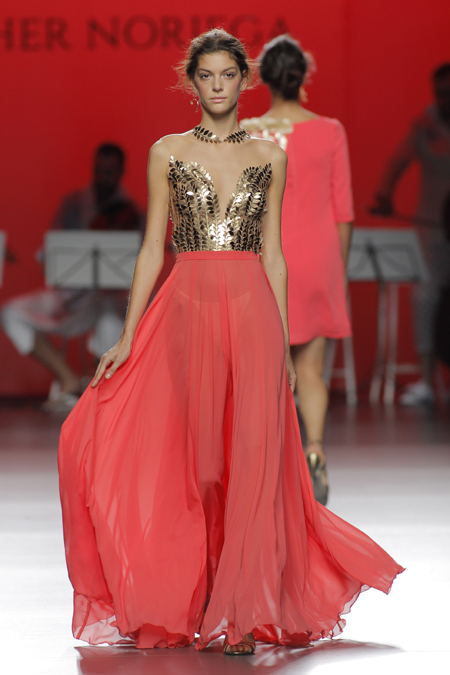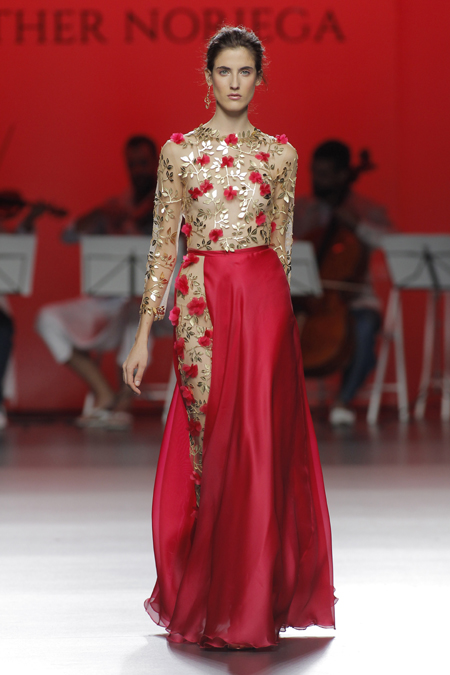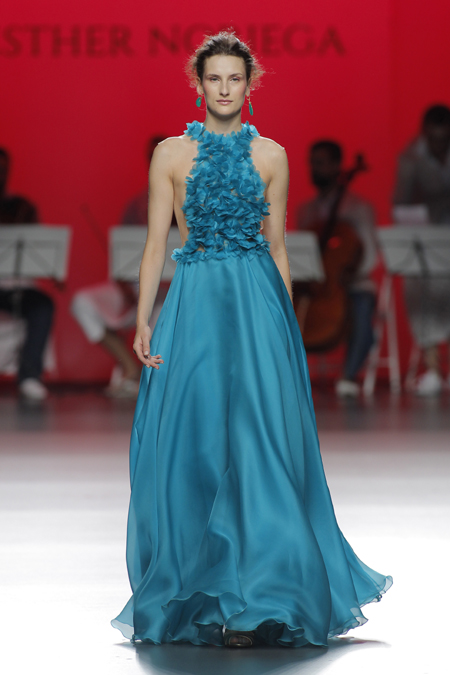 Patterns cared for to the last detail and a classic cut highlights the perfection and purity of the female shape. Individual garments wrap the silhouette of women; overalls, baggy pants or dresses with cuts are interspersed with other garments that cover the body as if it were a veiling second skin. Flared skirts, gores, half caped and fully caped, long and short, comprise the party dresses highlights of the Collection.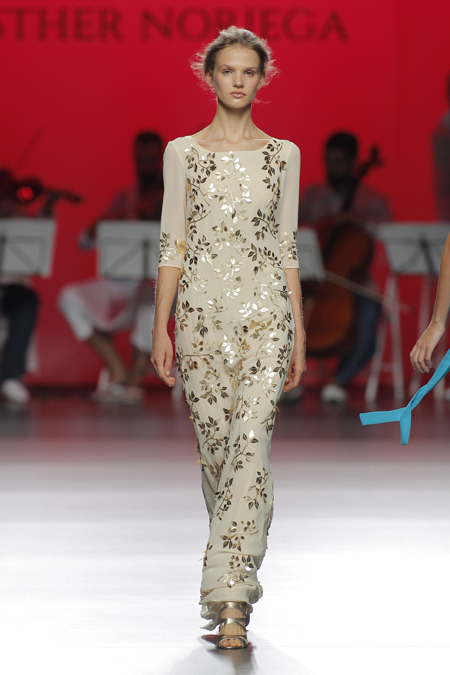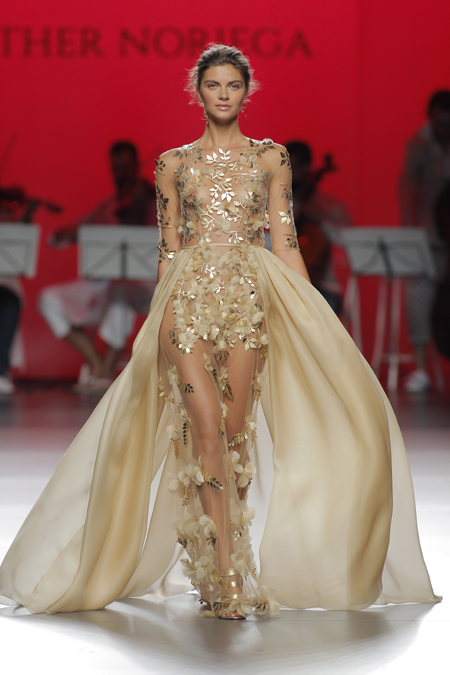 Tempo brings us back the glamour of musical seduction, the tentative play of transparencies and the colour chords that play at painting highlighting the shapes. Applications over a veiled and transparent nudity brings, in crescendo, the final note of a collection the melody of which, an original soundtrack created by composer Rodrigo Tamariz, we will remember with the five senses. A happy and lively fashion tempo by Esther Noriega.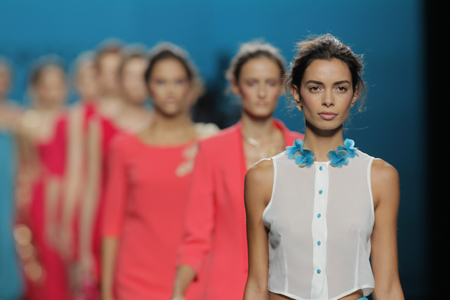 Photos and information: image.net


Hits: 10127 | Leave a comment