Shoe boutique "Opinions" was opened in Sofia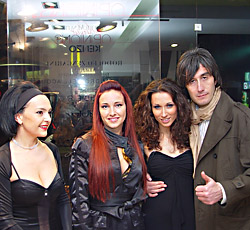 On 23.11.2007 the company "Opinions" officially opened its representative boutique for high fashion shoes on 4 Vitosha Blvd. in Sofia. The brand is owned by one of the biggest chains for wholesale and retail of sport and fashion goods in the region of Eastern Europe. It owns more than 80 stores, in which are sold and distributed famous brands like: Kenzo, Rodolfo Zengarini, Alessandro Dell'Acqua, Iceberg, Byblos, Shy, Frankie Morello, Calvin Klein etc.

The event was visited by official guests among which George Margaritis, general manager of "Sheraton Sofia hotel Balkan", the musician Denis Rizov, the owner of club NERO Nikolay Metodiev, the singer Alexandra Raeva, Ruslana Popova, Kristian Koev - flute player, the folk singer Rayna, Jasmina Toshkova with Mario Perov – owner of "Glass world", The singer Elvira Georgieva, and journalists and friends of the owners Diana and Ilias Karaolis.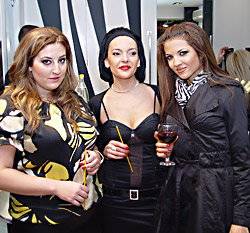 "Opinions" concentrates its interest on elegant and brave people. The main aim is to attract people, who participate in large events all over the world, who like to travel, leaders of public opinion, who create standards.




Photos:

1. Diana Karaolis, Alexandra Raeva, Stefania, Nasko Lazarov

2. Savela and Diana Karaolis, Rayna


Hits: 11297 | Leave a comment