Exhibition presents the Balkan textile industry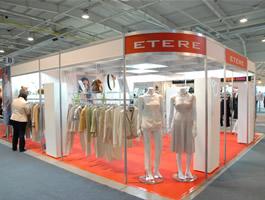 For three days – from 4th to 6th October 2007 – Inter Expo and Sofia Congress Centre were the hosts of the 5th edition of BGate, the Balkan Apparel and Textile Exhibition.

The fifth Balkan Apparel and Textile Exhibition BGate – 2007 was opened with welcome addresses by official guests from the county and abroad. The event was honored with a welcome address by Bulgaria's Prime Minister Mr Sergey Stanishev and Minister of Labour and Social Policy Mrs Emiliya Maslarova. Welcome address was also delivered by Deputy Minister of Economics and Energetics Mr Luchezar Borisov and Germany's ambassador H. E. Mr Michael Geier. Thanks to the guests and the exhibitors were expressed by Mrs Valeria Zhekova, chair of the steering committee of BAATRE, and Mr Ilko Ilkov, deputy chair of the steering committee of BAATRE too. Greetings to the Bulgarian traders and producers were given by Mr Giovani Robba, chair of the Italian Apparel and Textile Association.

On an area of 5 200 sq m, which is an increase of 25% compared to the exhibition area last year, more than 130 direct exhibitors presented themselves. They showed the latest trends in the sector – from the ready made goods to all materials and modern accessories necessary for manufacturing apparel, textile and tailoring supplies, machinery and equipment.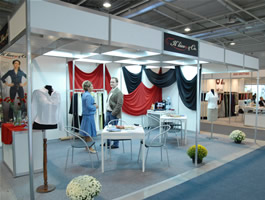 57 companies presented themselves for the first time. For the first time 11 Turkish companies participated at a national level. They showed their products – knitted wear, yarns, fabrics, apparel and accessories to it, textile and clothing auxiliary materials etc. The Association of Textile and Fashion Designers in Bulgaria and the Sector Organization for Textile and Apparel in southwestern Bulgaria, which represent a big part of the companies in the region, has their own stands for the first time.

BGate presented the style and quality of the textile industry. As a business exhibition it attracted interests from more than 2 500 visitors. The "business to business" initiative contributed to the establishment of new business contacts in this sector both at national and international level.


Hits: 6777 | Leave a comment
More Articles from this author