Tokyo Fashion Week showed the new face of kimono
Tokyo Fashion Week presented new and surprising insight into the kimono this weekend. And the reason of the interest of designers to traditional garment is that it is back with a full force in the modern women's wardrobe.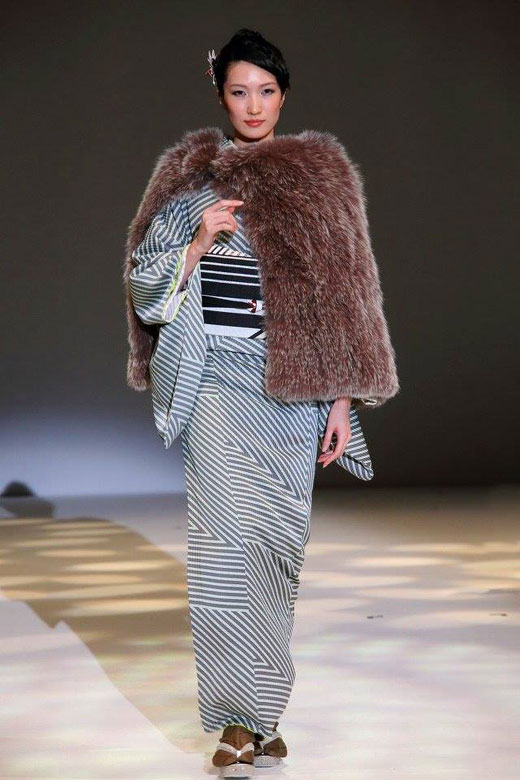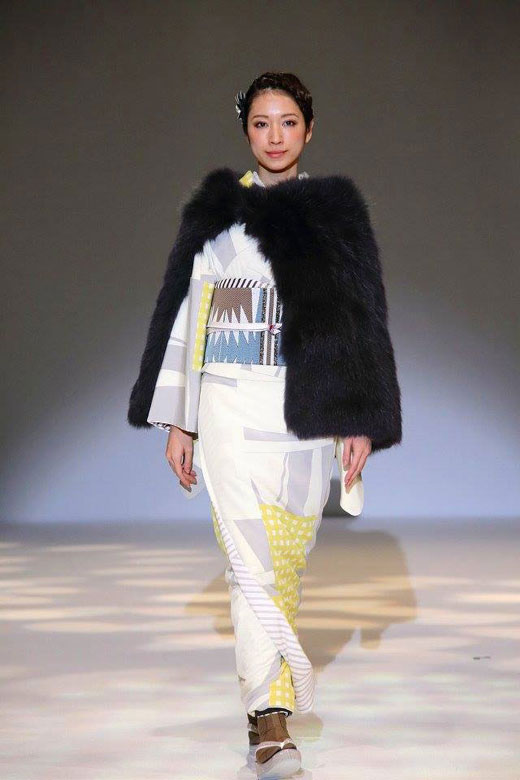 Although we are used to seeing colorful kimono made of heavy silk, this time Japanese designers turned to some unconventional, but more casual fabrics such as wool, denim and even jersey.
The famous Japanese designer Jotaro Saito, using the traditional garment in his collections over 20 years, said that the change that occurs it will be crucial for fashion in Japan.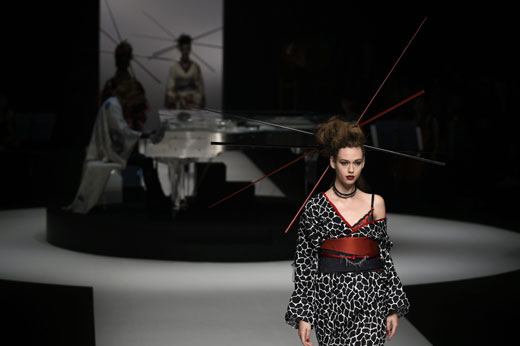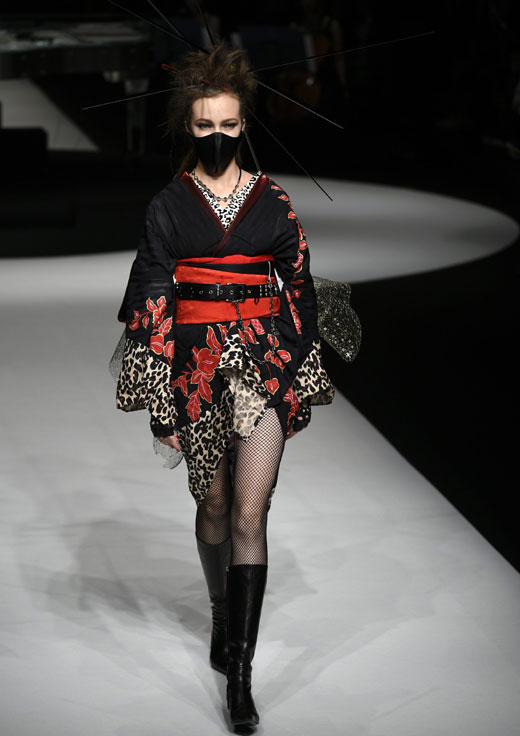 "What we have to do is to make the kimono to evolve. We can not just do what previous generations before us have done", he said, adding that modern fashion kimonos must be inspired of the street and of what is convenient for women today, but without losing its traditional charm.
His collection embodies exactly what he said - it includes traditional clothes but with elegant and contemporary touch such as hoods, animal prints and fur.
All Saito's kimonos are still produced by hand and their price can reach 1 million. Yen (8300 dollars).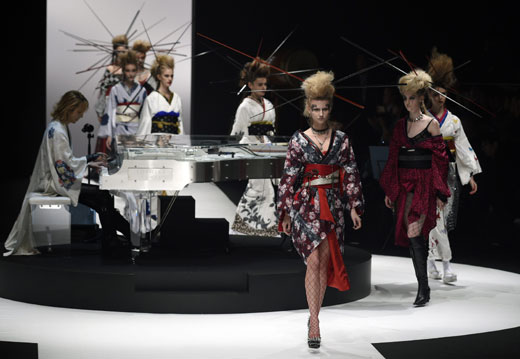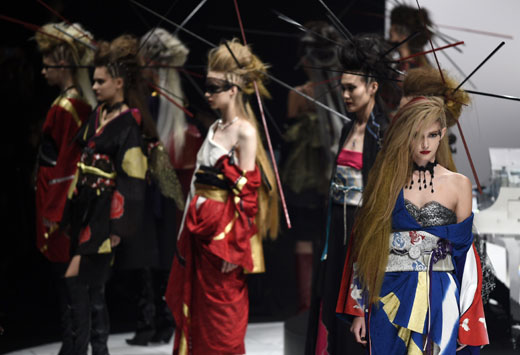 In addition, the famous Japanese musician Yoshiki Hayashi, who presented a collection of traditional kimonos, including mini length and leopard prints. All the models were combined with high-heeled shoes of electricity, leather boots and belts.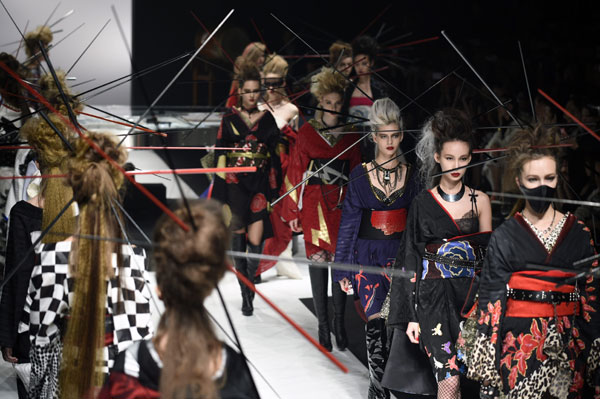 "I tried to combine the rock and roll and the tradition", said the musician.

Photos:
1 - 2: Jotaro Saito creations
3 - 7: Yoshiki Hayashi creations


Hits: 11974 | Leave a comment