Men's Fashion Cluster - an Ambassador of Bulgarian fashion and folklore in The Netherlands
Dean Manev - the President of Men's Fashion Cluster - is already in The Netherlands. He is there with serious intentions - to turn Bulgarian dances, embroidery (shevitza) and fashion into 'generator of business in Europe'.
Mr Manev will hold a series of business meetings with local businessmen and representatives of various institutions during the one-month tour of ensemble "Bulgare" in the Netherlands.
Today, The Men's Fashion Cluster was in Amstelveen, as a special guest of Yavor Georgiev - The Founder of The Bulgarian Netherlands Chamber of Commerce and Industries. It's a non-profit networking foundation, founded in 2008 and aiming to support the development of business relations between Bulgaria and the Netherlands.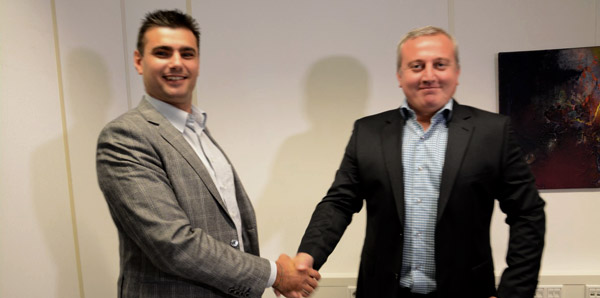 'Young designers are the future of fashion. Men's Fashion Cluster works actively with them. We've supported the four Bulgarian fashion universities and many secondary fashion schools to show their fashion shows and presentations during the European Fashion Forum 2015, Sofia Fashion Week, Ruse Fashion Week. Our latest idea is to open a showroom in the World Trade Center Amsterdam on November 17, 2015, where these young designers can present their works. The artists, who become favorite to the Dutch audience, will have the chance to participate in international fashion fairs alongside the Men's Fashion Cluster. During these event, the designers can show their creations to Europe and receive a realistic assessment of their work', commented Dean Manev about the support, which the Cluster gives to the young Bulgarian fashion designers.


Photo:
Dean Manev (L) and Yavor Georgiev; © In LIFE


Hits: 1043 | Leave a comment