Vote for the Most Stylish Men of 2015 and win a made-to-measure jacket
Choose those who Dress to Impress!
We want to know who has impressed you the most with his style! That's why we've made a selection of stylish men - actors, musicians, businessmen, scientists, athletes, politicians, etc. - to vote for and choose your favorites. We would be happy if you try to decide not only who looks great, but who you find a good example for young people, because you know what a huge power the role models have.
So, please vote for those who have:
- modern and original style of dressing and overall look
- professional achievements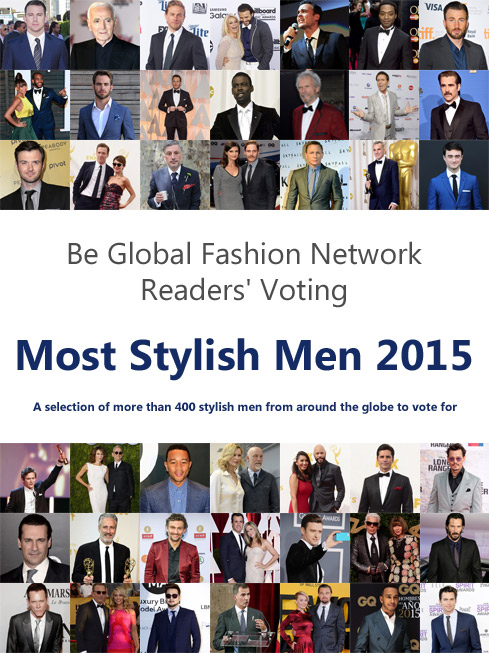 Voting started on December 1st. SEE CURRENT RESULTS



At the beginning of the next month we will publish the results and 5 of you who have voted and left their contact information will be awarded with a made-to-measure men's suit jacket by Richmart - the most modern men's suit factories in Europe.

For us, it is really interesting to find the bond between one's vision and his success. Do you believe that in terms to succeed, the person should first dress properly or the success comes first and then the person is developing his new style?

British publisher Alasdhair Willis, English actor Charlie Hunnam, American rapper Jay Z, US astrophysicist Neil deGrasse Tyson and US president Barack Obama are just a few of more than 400 gentlemen, who are listed in BGFN readers' voting for the 2015 Most Stylish Men.


Hits: 3301 | Leave a comment