World Premiere of Spectre Will Be a Royal British Affair
It's quite possible that Daniel Craig's fourth turn as 007 will be his best and his last turn to play the secret agent who's more like a superhero. Craig, who gives some incredibly candid replies when being interviewed, said he'd rather slit his wrist than play James Bond again, and if he did, it would be only for the money. His co-star, Naomie Harris, who played Eve Moneypenny opposite Craig's secret agent in Skyfall and will be reprising her role in the upcoming Spectre, told BBC News that Craig was "just being sarcastic."
She said that his sense of humor doesn't translate well to print and that Craig is definitely immersed in being Bond and will do another Bond flick.
Craig, who waited tables in New York City while he waited for his big break, is the perfect Bond, Harris said. She feels that the role is his, and that Bond wouldn't be Bond if another actor was to play the iconic spy.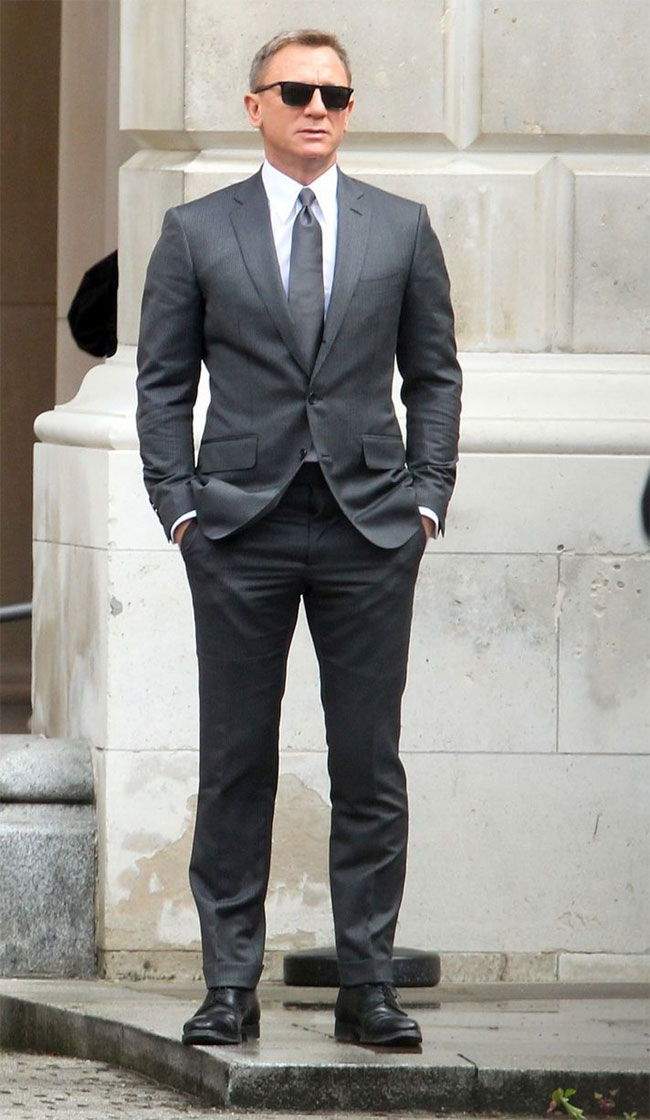 The countdown to the worldwide premiere at the Royal Albert Hall in London on October 26 is winding down. It promises to be fantastic. The show will be attended by none other than Their Royal Highnesses, The Duke and Duchess of Cambridge and Prince Harry, himself. Craig will be joined at The Cinema and Television Benevolent Fund's (CTBF) Royal Film Performance 2015 by the film's other leading players, including Christoph Waltz, Léa Seydoux, Ben Whishaw, Naomie Harris, David Bautista, Monica Bellucci, and Ralph Fiennes. Also, due to be on the red carpet are director Sam Mendes and producers Michael G. Wilson and Barbara Broccoli, vice patrons of the CTBF.

Meanwhile, in the good old USA, tickets are still available for the premiere and after party on November 3rd, 2015 in Los Angeles, where the sun sets every day on more stars than could ever fit in the night sky. VIP Movie Premiere has VIP passes to the red carpet extravaganza and the after party, and you can be a part of the U.S. premiere.

This time, a cryptic message from Bond's past sends him on a trail to uncover a sinister organization. While M battles political forces to keep the secret service alive, Bond peels back the layers of deceit to reveal the terrible truth behind SPECTRE. If you've been a fan of author Ian Fleming's famous literary device since Bond's creation decades ago, you'll want to be there for the latest. Even if you've just started enjoying the Bond films, you don't want to miss out on the excitement of a red-hot, highly anticipated Hollywood movie premiere. Expect the cast and many of the rest of the cast to be there for the show and the party afterwards because film makers, movie stars and their dedicated fans love, love, love to party down to celebrate their work and the successful opening of a film that's sure to do big, uh, make that huge box office.

Craig did have some words for the next actor to take on the Bond persona if he decides not to continue. He advises that, regardless of whom it is, that they prioritize their work ethic, perspective and gratitude and make the most of a great opportunity. He said, "You've got to step up. People do not make movies like this anymore. This is really rare now," he said. "Go for it. Embrace it. Just make sure you're great. You've got to push yourself as far as you can. It's worth it, it's James Bond."

We can't all go to the Royal Albert Hall in London to be surrounded by royalty, but it's easy to get on down to L.A. for one of the biggest celebrations of the year.


Hits: 4925 | Leave a comment