Discover passion and practicality in the new and remarkable CUPRO innovations
Premiere Vision, Paris, February 16th-18th, 2016. Hall 5R 86
Experience the new vision of CUPRO, and touch the future of exquisite fashion fabrics for summer 2017.
The history of CUPRO as a unique, one-of-a-kind, matchless material, is unquestionable! What's new can be found in this summer's collections that convey a more contemporary flavor, one that crosses seasons, a true transeasonal chameleon, delivering perfect comfort with an exquisite 'feelgood' functionality alongside its new pearly finish optic, that is completely unique to CUPRO.
CUPRO touches your emotions with a modern and sensual silk-like appeal. It is emerging as the leading motivator fiber, igniting real design development in the European 'laboratory' of textile innovations. CUPRO is working into new categories, additional to its renowned quality and luxury linings applications, dress wear and occasion wear, we are now seeing new design categories being proposed because of the smart way CUPRO delivers coolness, moisture absorbency and release comfort functionality. And these innovations are creating a direct line to brands looking to share this experience.
And as a sharp example of this mind shift, Diesel has just launched a new collection of layered deluxe sportswear separates, mixing the idea of dress and refinement with their own jeanswear vibe, all shown in a range of rich tonal colours and finishes that stay close to the Diesel vision. The collection was presented during the commercial fashion weeks this January past. It's a new category. A Natural and relaxed Everyday look that's all about fashion, refinement and practicality.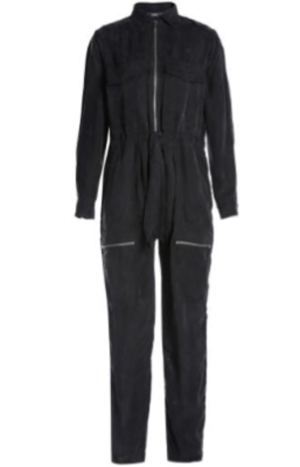 DIESEL outfit made of CUPRO
Other fashion forward brands working with Cupro include Promod, with a range of half sleeve fashion tops in a second-skin blend of CUPRO with modal and stretch worn with a voile overlayer.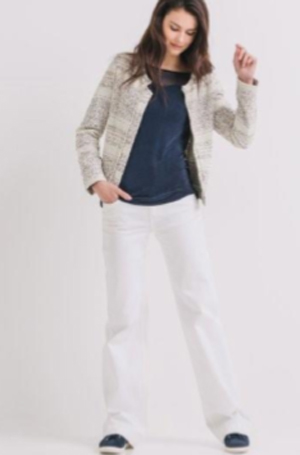 PROMOD blue top made of CUPRO
Maison Margiela in its contemporary MM6 line is showing two pared back modern pieces – one with a mirror sheen mylar print panel on a CUPRO chemise dress, the other with graphic etched block stripes on a CUPRO apron and bib fronted workwear ensemble. It's cool modernity pushes the aesthetic envelop for todays Modern Wardrobe.
At Premiere Vision you will see new seasons fabrics with its unique CUPRO pearly finish on butter soft wovens and newly developed, super-soft, chamois touch jersey structures. The varied and versatile styles that CUPRO can assume make it the perfect choice for fashion and functional solutions alike: excellent for intimates, occasion wear and new athleisure wear, as well as top class linings for tailoring and outerwear. CUPRO comes also in a full matte finish filament yarns, a new ultra fine micro quality for even finer effects, and the soft luxury of staple spun yarns for refined casual sportswear. Come and see the new fabric collections!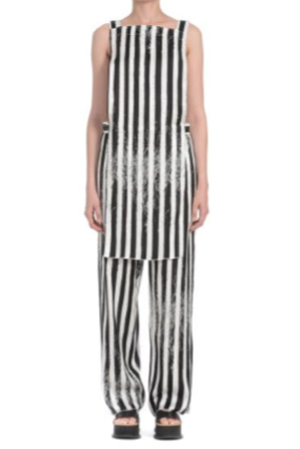 MM6 MAISON MARGIELA overall made of CUPRO
- Tessitura Luigi Uboldi is presenting new CUPRO innovations in contemporary fashion woven wear.
- Infinity is showing a range of light voiles and georgette wovens in pure CUPRO as well as combinations with linen, micromodal, cotton and stretch.
- Ipeker is showing a wide range of forward fashion prints on CUPRO plains, batistes, satins and crepon textures.

Infinity fabrics with Cupro
Jackytex, shows a range of three exquisite, pearly finish translucent voile and organza veils in pure CUPRO, in colour matched combinations with polyamide and the latest ROICA™ Colour Perfect stretch innovation.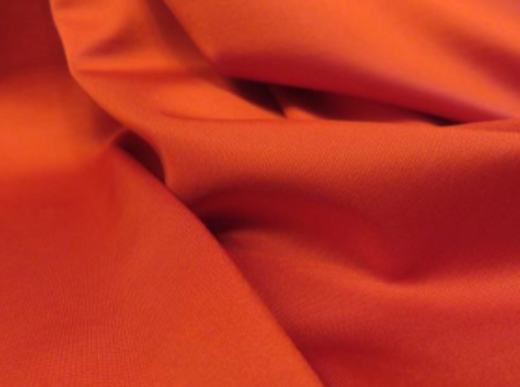 Jackytex fabrics with Cupro
Viscotex, designed with a sure eye and refined aesthetic, the range features new jersey 'superplains' and slick double face structures combining CUPRO with viscose, cotton and polyamide, with and without stretch.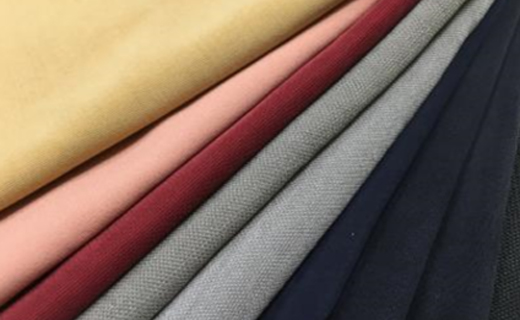 Viscotex fabrics with Cupro


Hits: 3839 | Leave a comment