Activating the fashion value chain
Between the abundance of the offer, exhaustive media exposure and the accelerated deterioration of our environment, consumers are imposing new ethical requirements when making fashion purchases. More and more industry professionals appear to be seeing sustainable development as an added - value for their collections, to address this critical concern, now a fixture of 21st-century consumer spending.

As part of its Smart Creation program, Première Vision organised a master class with the participation of industry experts and professionals who showcased the new values of competitiveness serving the entire fashion industry value chain. The Smart Conversation also reviewed the results of the Smart Facts study, which canvassed all exhibitors to better understand their initiatives in terms of sustainable production methods and responsible sourcing:

- traceability of material sourcing
- transparency of production processes
- responsible commitments and initiatives - energy management, water management, waste management, chemicals management, working conditions subject to government laws, etc.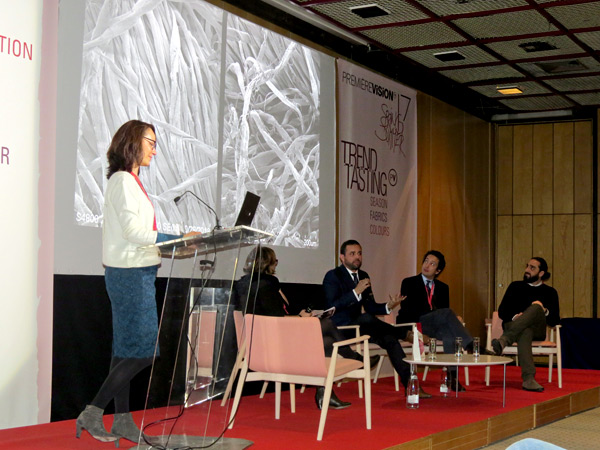 The speakers were Carlo Sorrenti, Head of R&D at the Groupe Tod's, Alfonso Saibene, Director of the Supply Chain and Sustainable Development at Canepa, Andrès Franco, Associate Director of Communications for P&G Europe Fabric Care, and Chantal Malingrey, Director of Marketing and Development at Première Vision.

Consultant in responsible innovation for textiles, fashion and design for Première Vision and founding president of C.L.A.S.S, Giusy Bettoni was moderator of the discussion.


Discover all the participating exhibitors and a detailed look at their initiatives


Hits: 3336 | Leave a comment