Kate Middleton in a 60s inspired skirt suit by Bulgarian designer Petar Petrov
Five days ago, the Duchess of Cambridge wore a two-piece skirt suit by Bulgarian designer Petar Petrov during a charity event in London. Petar is a tailor at EPONINE - a bespoke womenswear brand, famous for its elegant garments in the styles of 50s and 60s.
The Duchess's choice was a red and white gingham 60s-inspired skirt suit from EPONINE Spring-Summer 2016 ready-to-wear collection. It costs £1,200 and definitely grabbed the attention of media - Vogue, Vanity Fair and Telegraph wrote about it. Kate's look in Petar Petrov's suit was described as 'offering shades of Jackie Kennedy'.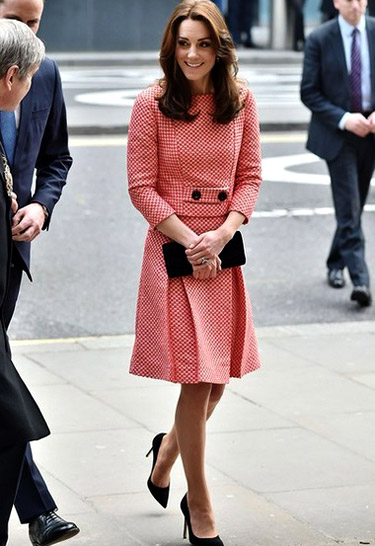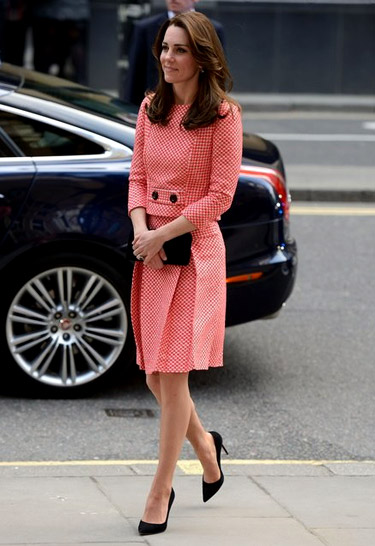 Petar Petrov was born in 1982 in Veliki Preslav, Bulgaria. He worked as a designer for a number of fashion houses in his mother land before moving to the UK. He lives and work in London for ten years.
Jet Shenkman, EPONINE founder and designer, said that it remains a mystery how Kate discovered them - 'I don't advertise. It's through prior recommendation - and we quietly worked away and it's sort of worked and that's how I've enjoyed it'.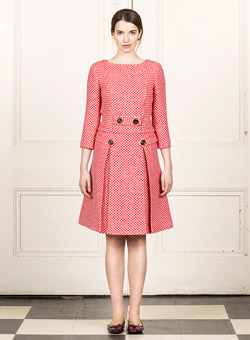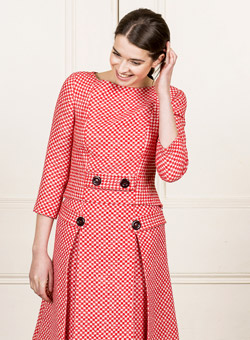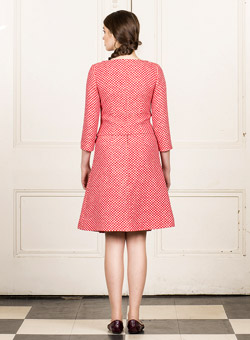 'For me that was a real representation of the 60s mod era. One of the details you probably can't see on the photographs is it's got a silver-coloured, sort of, crocodile trim both on the yolk and the insides of the little belts. Those sorts of details are really important, so each piece looks very nice and inside and outside. We use really beautiful linings to give extra weight to the outfit as well', Shenkman explained.


As you might expect, the so-called Kate effect caused a huge interest in Eponine's designs on the Island.


Photos:
1-2. The Duchess of Cambridge in EPONINE Spring-Summer 2016 skirt suit; facebook.com
3-5. The red and white gingham 60s-inspired skirt suit from EPONINE Spring-Summer 2016 ready-to-wear collection; eponinelondon.com


Hits: 12581 | Leave a comment