Prince George with first postage stamp royal appearance
To mark the Queen's 90th birthday (April 21), Royal Mail has released a new royal family photo.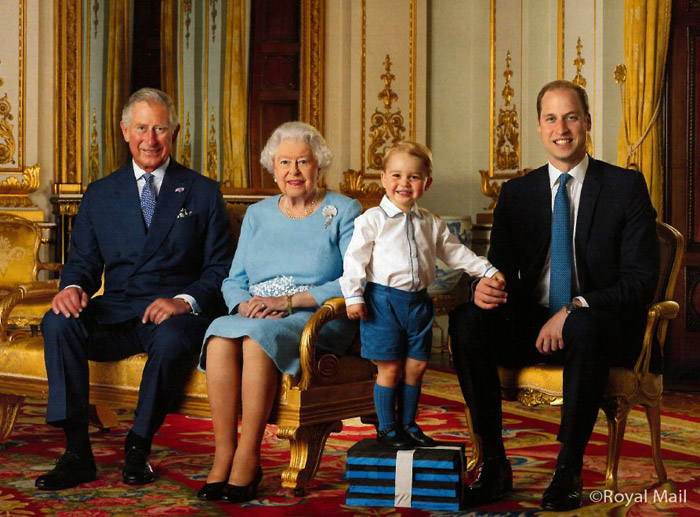 (L-R) Prince Charles, Queen Elizabeth II, Prince George and Prince William
Her Royal Highness poses with her son Prince Charles, her grandson Prince William and her great grandson Prince George. Their faces are being turned into special edition of postage stamps, celebrating the Queen's anniversary.
The photo was taken in Buckingham Palace last year. The dominating color in family's attire is Royal blue.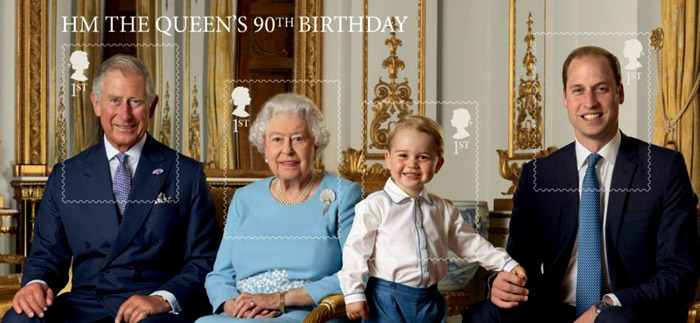 Four generations of the Royal Family

Queen Elizabeth II is the world's oldest reigning monarch and Britain's longest-lived. Since her accession in 1952, she has been Queen of the United Kingdom, Canada, Australia, and New Zealand, and Head of the Commonwealth. She married Philip, Duke of Edinburgh, in 1947 and together they have four children: Charles, Anne, Andrew, and Edward.

Photo: © Royal Mail


Hits: 5018 | Leave a comment