The royal baby came out of the hospital
Yesterday, July 23, 2013, 7:14 p.m. London time, the Duke and Duchess of Cambridge stepped out of the doors of St. Mary's Hospital's Lindo Wing in London to pose for photographs with their newborn son.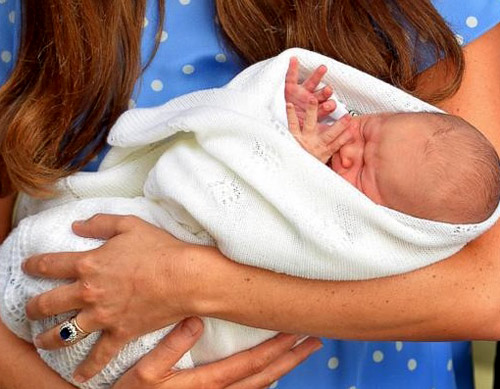 The proud father said that they are still working on a name. It's royal tradition heir's name to not be announced at least a week (sometimes even a month) after baby's birth. His title will be His Royal Highness Prince (name) of Cambridge.
The day-old baby was swaddled in a white blanket, Kate was wearing a bespoke blue polka dot dress by British designers, Jenny Packham, and signature wedges in cream, while William was in dark pants and ubiquitous blue collared shirt.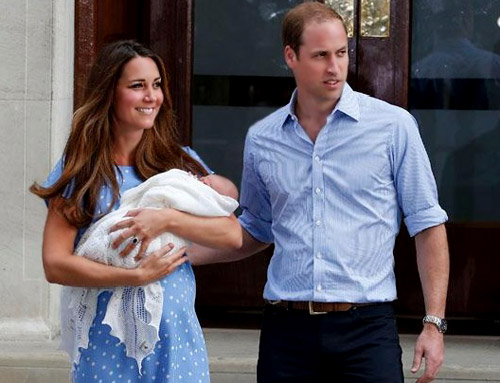 'He's got a good pair of lungs on him that's for sure. He's got his mother's looks, thankfully. He's a good boy, he's quite heavy and got way more hair than me, thank God', said Prince William.

Beautiful mother appeared healthy and happy and her outfit evoked the green polka-dot dress Princess Diana wore when she and Prince Charles emerged from the same hospital carrying William in 1982.

The royal couple will raise their son in apartment 1A of Kensington Palace - the same palace in which William grew up. It has more than 20 rooms, ornate interior design and picturesque gardens.


AP Photo


Hits: 11134 | Leave a comment