Christian Louboutin at London Collections Men Fall/Winter 2016
For London Collections Men Autumn/Winter 2016, Christian Louboutin joined forces with two of our favourite menswear brands: E. Tautz and James Long.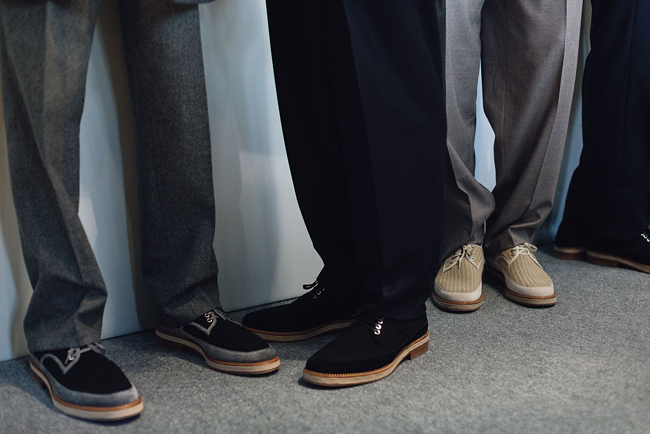 A recurring collaborator, E. Tautz kicked off the weekend to the heady synth-pop sounds of the Eurythmics, with this season's shoe du jour Habana in step. Designer Patrick Grant's inspiration was Coasters, a hangout spot for the nonchalant cool kid in mid-1980's Scotland. Staying true to the inspiration of the collection, the bespoke Christian Louboutin shoes sported a mix of suede and a thick resille upper on a wooden sole. The shoes were created in four colour combinations consisting of navy blue, grey, black and tan - echoing the collection's predominantly monochromatic palette. This sophisticated and modern twist on the city shoe complemented the oversized silhouettes, exceptional knitwear and grey pleated trousers that pervaded the collection. Fine details like skinny belts, subtle check prints and overstated pockets rounded out a collection that at once referenced both vintage formalwear and modern design.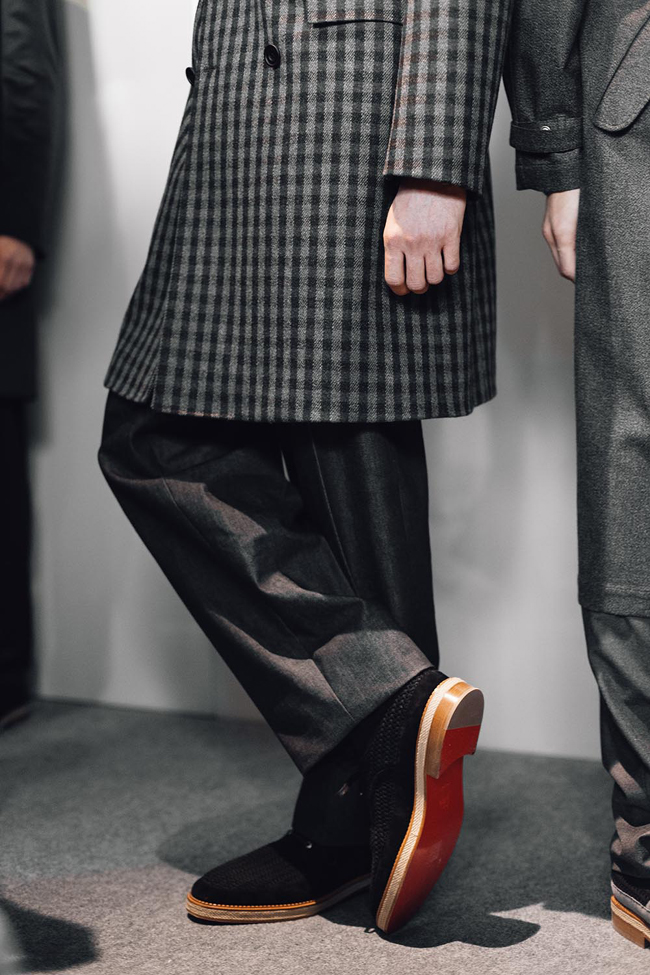 A day later, London designer James Long summoned his local heroes, aka his loyal customers, "It's about the people we know and love, the fun people who inspire what we do everyday." A youthful collection, incorporating surprising elements like metallic threads, lace, fishnet, colourful poppy prints and sweater intarsias, moved down the catwalk in an mesmerizing, eye-catching whirl. For Christian Louboutin's first season collaborating with Long, we created three exclusive men's styles. The first, a suede harness boot with multi-coloured utility belt straps, the second a riding boot, fashioned from our Marlen boot with leather uppers finished in the unique colourful metallic woven stripes seen throughout the collection, and finally, a low-profile trainer adorned with flecked glitter and a familiar flash of red. Additional elements of dye-treated denim, belt buckles crafted into three-dimensional resin roses and rubberized lace jackets (not to mention glitter smudged eyes,) transformed the quotidian into a local hero's glam rock dreams!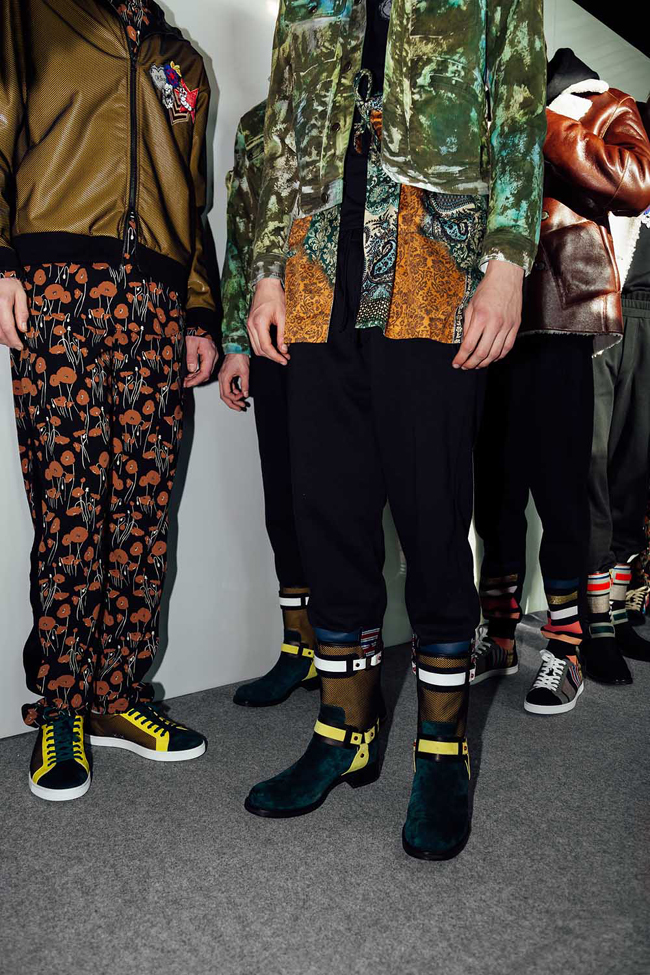 Photos and information: christianlouboutin.com


Hits: 5724 | Leave a comment