2016 Campaign For Wool presents The five freedoms of sheep
The World is a Better Place with Wool
As we've previously reported, The Campaign for Wool was initiated by HRH The Prince of Wales to highlight the natural, sustainable story of wool and improve understanding of the fibre's many attributes. It now operates internationally and is supported by sheep farmers, manufacturing partners, major brands, retailers and consumers, because wool is one of the world's most amazing natural fibres - environmentally sustainable, with complex structure which naturally cleans the air we breath, naturally grown and truly renewable.
The Campaign for Wool supports a programme devised to create appropriate welfare standards for the global sheep flocks - internationally known as the Five Freedoms. Many of these guidelines are very detailed, regulatory and are practise guidelines for livestock farms.
The Campaign's 'Freedoms of Sheep' promotion supports and reflects the spirit of those five important standards. Its aim is to imbue better understanding of the care and commitment of the global sheep farming and wool textile community in respecting the life of sheep that year after year provide naturally grown, sustainable wool.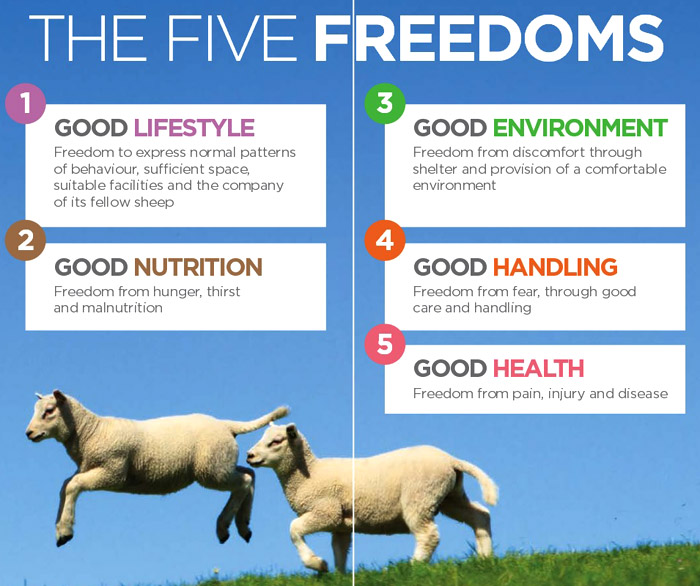 For more information: //www.campaignforwool.org/


Hits: 4689 | Leave a comment