Stylish artist and businessman Conor Mccreedy presents 'Blue Heaven'
The art of Sleeping - the first ever luxury art bed collaboration
Conor Matthew Mccreedy is an artist, best known for his paintings made in varying shades of blue. He was born in Johannesburg, South Africa, in 1987. His father is of French-Irish Ancestry, and his mother of South African. He began 'drawing' at the age of four, using his mother's makeup brush and coffee grounds. In his youth, he was a fashion model, working for world famous brands like Calvin Klein. In 2013, the SA Style Awards named Mccreedy the "Most Stylish Business Personality" in South Africa. He was one of Forbes' 30 under 30.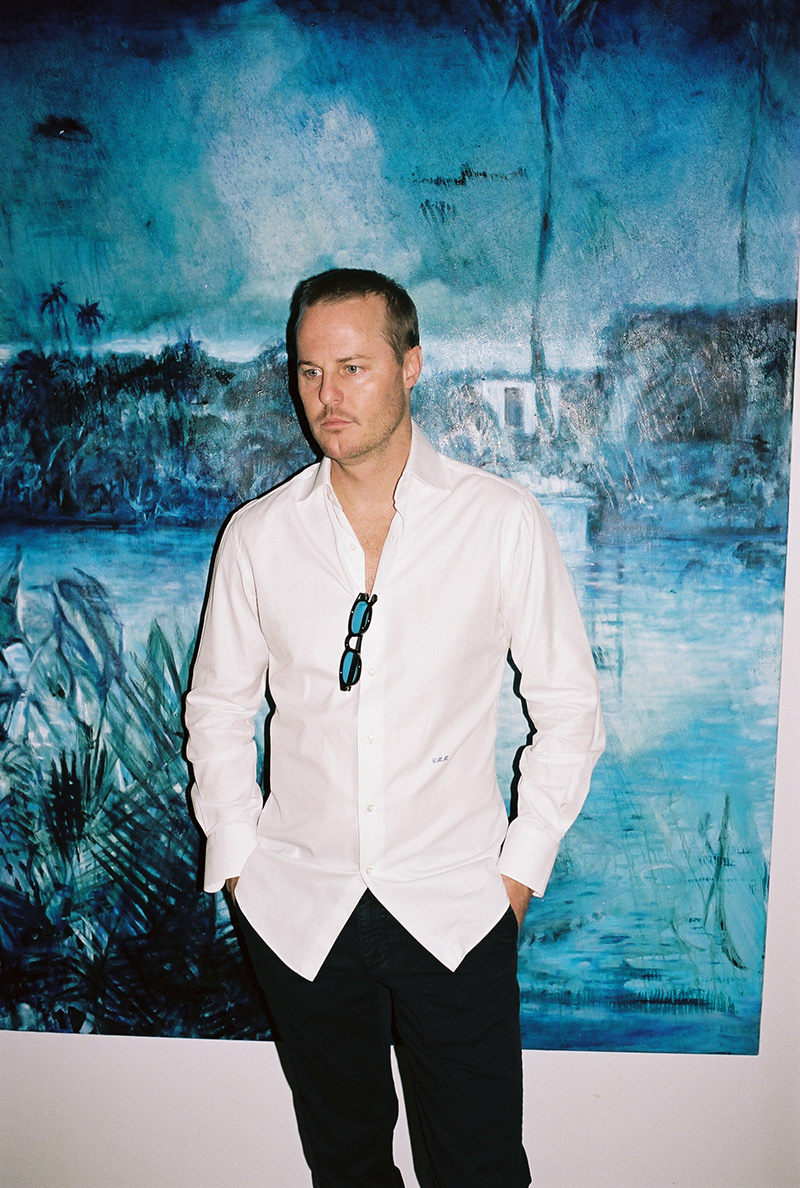 He is the Founder, Chairman and Creative Director of the Swiss based luxury brand CONORMCCREEDY, built on the collection of his original paintings.
This month, the internationally acclaimed contemporary artist announced his first ever luxury lifestyle collaboration with the world-renown exclusive bedding manufacturer Bernarda Beds.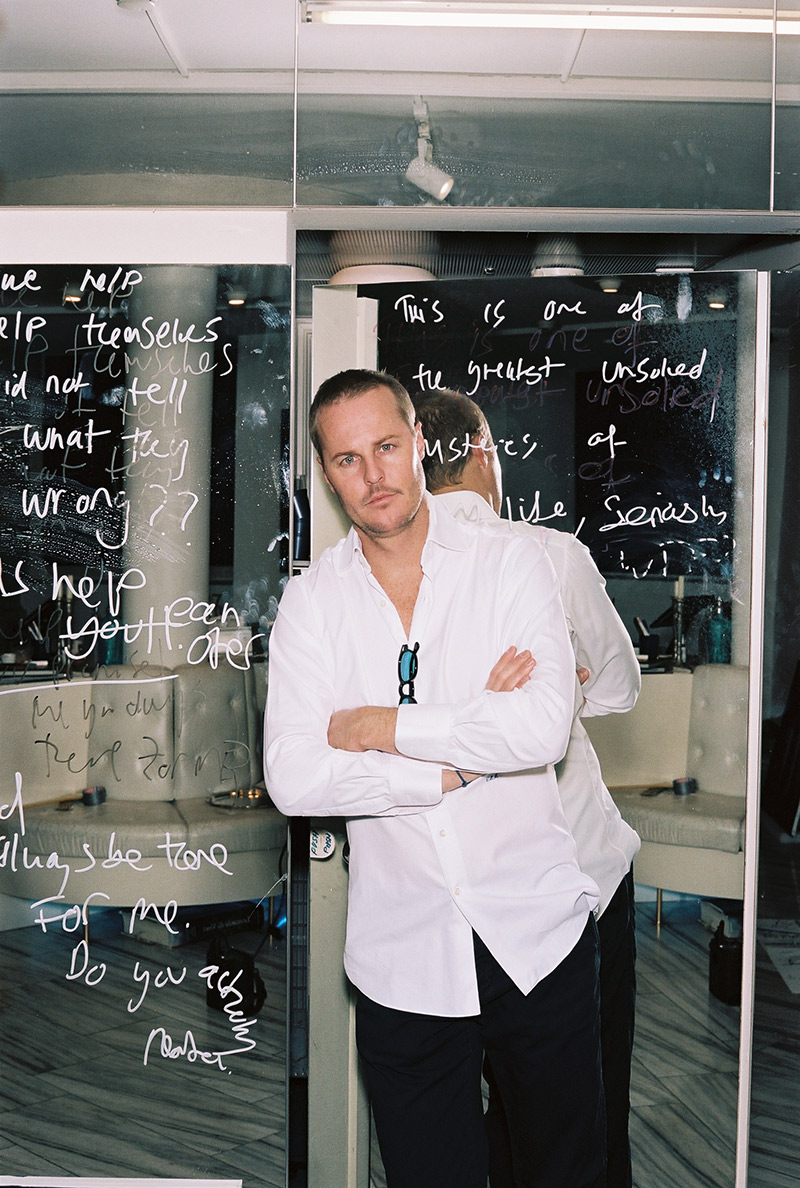 The design of 'Blue Heaven' uses the artist's famous Mccreedyblue pigment combined with the finest white leather and gold/brass pin buttons to create the first 'bed as art' concept in the world. The bed is also made from the finest micro wood and silver to create the healthiest most exclusive bed in the world with wood craftsmanship at its finest. The Crafted wood base under the box spring is from Naturally fallen Austrian trees that have been found in the forest. This wood absorbs the humidity and the Silver technology prevents any germs, making this bed extremely healthy, refined and luxurious. The mattress is modelled exactly on the artists body and weight, movements and comforts.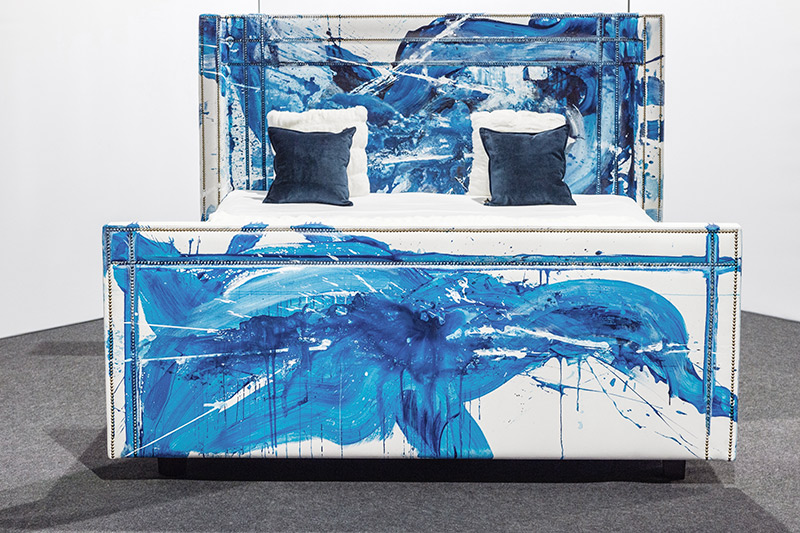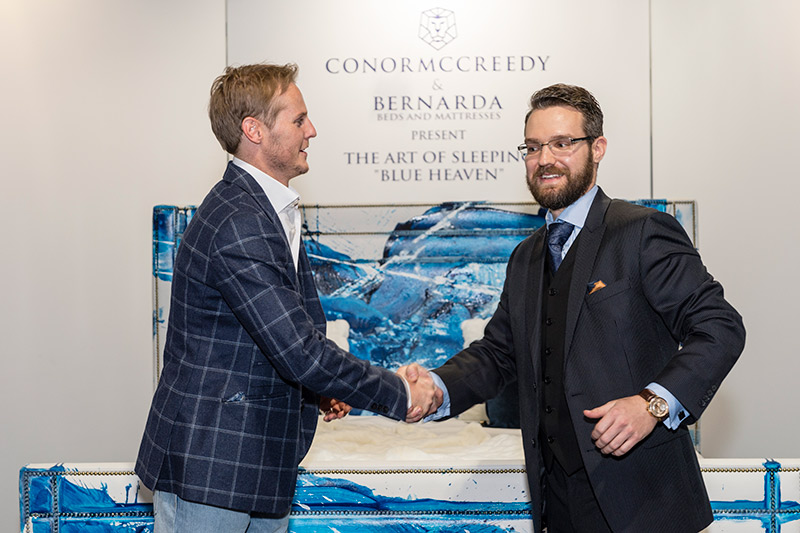 Artistic and great for health - our favorite combination

Source: image.net
Photos: © Alexandra Pauli


Hits: 7385 | Leave a comment