Ana Beatriz Barros - "You should be professional because the business is not a joke it is a real job"
Complete Name: Ana Beatriz Barros
Age: 25
Place of birth: Itabira, Minas Gerais, Brazil
- How did you start your career as a model?
Classic story, I was walking down the beach with my sister when a model scout approached me and then everything started to happen.
- How were you chosen to be next to Diego to be the first face of the European brand Red Oak?
Because the brand and the photographer chose me!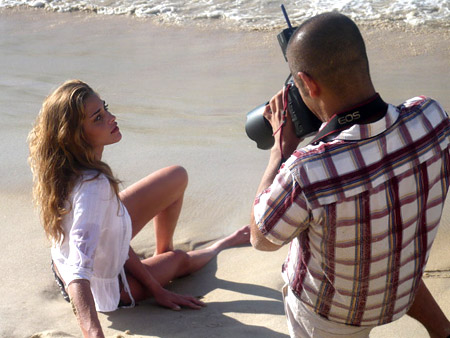 - In spite of being a European brand the campaign had an almost complete Brazilian production: Models, stylist, make-up and even the scenery, which was the Beach of Ipanema in Rio de Janeiro. How is it for you to work with Brazilians in a city so touristy like Rio de Janeiro?
I love to work in my country and with Brazilians. I feel very comfortable; I just love it, really!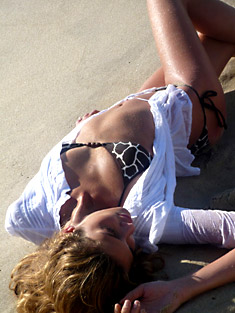 - You had worked with Felix before, right? What do you think of him as a professional and a person?
Yes I had worked with him before! He is wonderful and fun to work with. And to top it all the result is always fantastic so I really love working with him!
- Every year the Sports Illustrated get together models of different countries for the mega "Swimsuit" editorial. In 2008, again you display more sensuality than the most models there. How do you deal with this sensuality, what do you do for this sensuality not to turn into something vulgar?
It is not difficult because I have never done vulgar work therefore to do something even slightly vulgar is not even an option for me.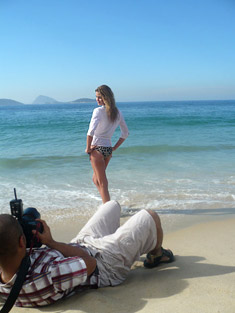 - How did you feel about being elected by the American soldiers in Iraq as the most beautiful model in the world? Did you have any contact with them?
I felt honored, flattered, and privileged! I was invited to go to Iraq but to be honest the reason I did not go is because at the time the things were really bad there and I got afraid of going.
- Brazil has been the greatest cradle of top models that we have in the world today. A few have gotten married and are even pregnant. Is that something that crosses your mind, to make a family for yourself?
Of course! In a few years it is something that I will do. The reason that I don't do this at the moment is because I don't have the time to dedicate myself to a family, as I would like to, so I am just waiting for the right moment.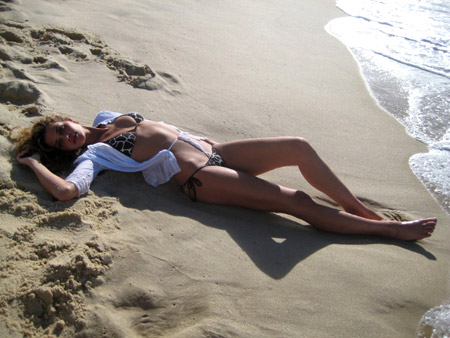 - Can you tell us a little bit about the movie "Hearts of Melon". How were you invited to star in this movie? When do the recordings start? Have you been invited for movies before?
Two years ago I did the casting for the movie but at the time I didn't feel it was the right time for me, but they decided that I would be right for the part so I accepted the invitation which for me will be a real challenge!
At the movie I am a Cuban immigrant, with two different boyfriends which causes a dilemma and from then on the story develops…
I have been invited several times to be in movies. Brian Grazer offered me to be my agent. I got invitations from Brian de Palma, Luc Besson, Denzel Washington, etc.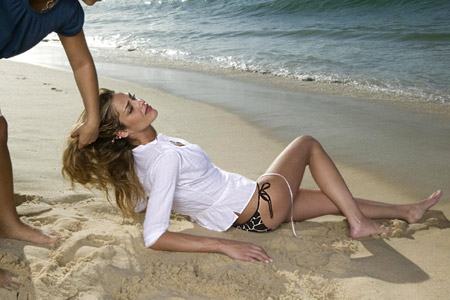 - How is your relationship with your fans? Many have made fotologs, websites, forums where they debate and discuss the progress of your career. How do you see all this dedication?
I am truly honored. It is really emotional in a way to see so many wonderful people supporting my career and of course I have no describe how thankful I am because they are integral part of my success, which I gladly share with all of them!
- How do you do to stay in shape? Work out, balanced food or you don't really have to do any of that?
I try to work out whenever I can, but that's not always so easy with the schedule, there is not much time left for anything that implies a daily routine, but I do eat healthy. A little bit of everything but in a healthy way.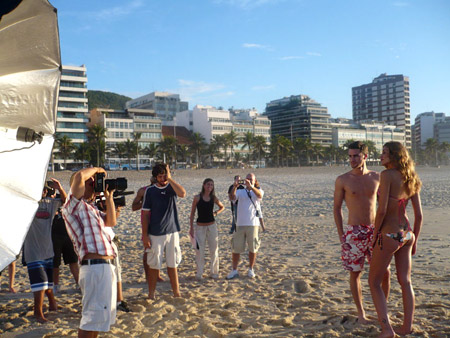 - A lot of people have questioned why were you not one of the angels of Victoria's secrets, although you have done many of the shows, catalogues, etc. Was that an option or the invitation has never been offered to you?
It was my option. At the time I was really between VS and L'Oreal and the deal that L'Oreal offered was better so I had to pass on the offer to become one of the VS angels.
- How many years have you worked as a model?
12 years
- In these 12 Years of your career, is there anyone that you have not worked yet that you would like to have worked?
Yes! Helmut Newton!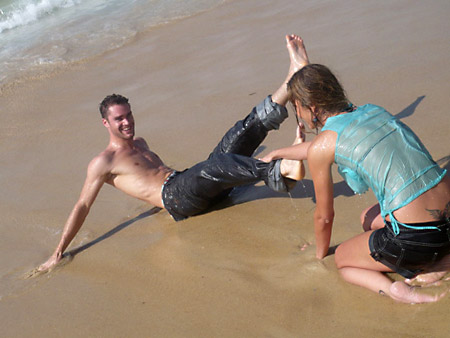 - From the new generation of top models that is coming out now is there any that you really think will be representative of the fame and reputation that your generation has already established?
Yes! There are many beautiful girls coming out now but I think Camila Finn for example is most definitely one of the best investments of the industry!
You will be soon start your career as an actress, how will that affect your career as model time wise? Is it your intention to stay modeling as a priority or is this a transition to a new phase and career in your life? Is acting something that you would like to do after you stop modeling?
At the moment, acting is just something that I am trying out, there is nothing certain about it. It is most definitely a great challenge that I will give my best, like everything I do but my priority will stay most definitely with my work as a model.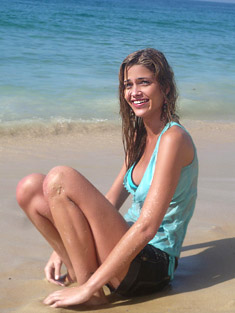 - Best beauty tip
To take the makeup always after the shoot, the party, the event, etc.
- How do you stay beautiful while traveling?
I try to sleep as much as I can and I try to live a healthy life
- What`s the most fun campaign you`ve done? Why?
I have done lots of fun campaigns, there are too many to name one.
- What`s the most challenging thing you ever did in modeling? Why?
The day I went to see Helmut Newton, I pretended that I forgot the ring just to be able to go back to the room and see him again!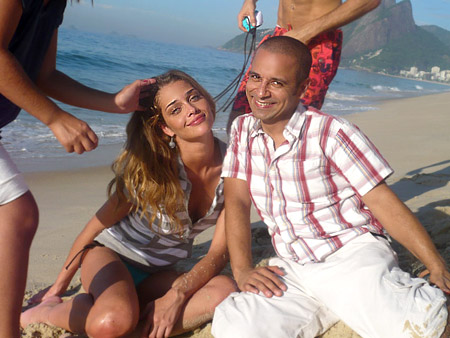 Because he is Helmut Newton!
- What`s your favorite country to work in? Why?
Brazil
Because it is my country
- What do you plan to do after modeling?
Open up my own business with my family, which will be a dermatology clinic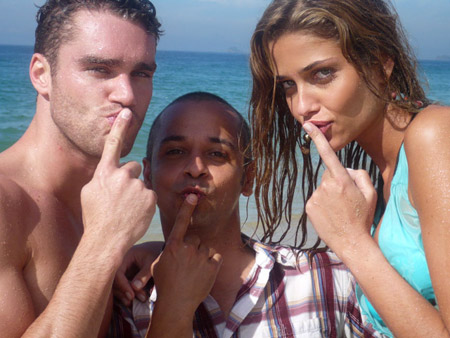 - Tell us about any charities you are involved with.
In Brazil in my hometown city Itabira, Minas Gerais called APAI (To support victims of down syndrome, and I also now am involved a project to save the Amazon with Al Gore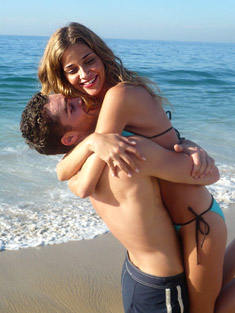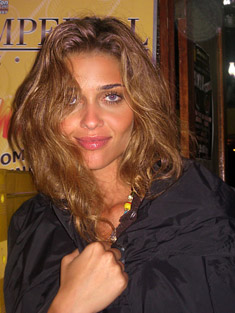 - What do you think is the most important issue facing the world
today?
Global warming, we all should be concerned with saving the world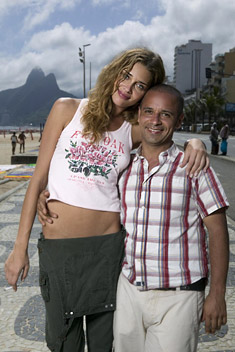 - What would your dream campaign be?
The most beautiful beauty campaign
- What was the best lesson you learned when you were starting out?
That you should be professional because the business is not a joke it is a real job
- What do you do to get ready for a shoot? Mentally, Physically...
I try to sleep a lot
- How do you try and connect with the photographer?
Depending on the photographer, I try to understand his personality and from there I do my job
- What do you think about when a photographer asks for a sexy look?
I think about a romantic, sensual scene from a movie
- How do create intimacy when you are working with a guy like on this
shoot?
I am professional and a job is a job and that`s the way I take it. I will go as far as I am able professionally to
- What question do you wish an interviewer would ask you?
I haven`t really thought about it, it is difficult to answer without thinking for first.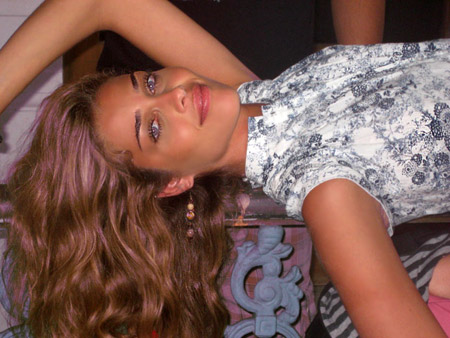 Campaign photos below by Felix Dasilva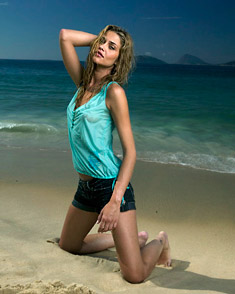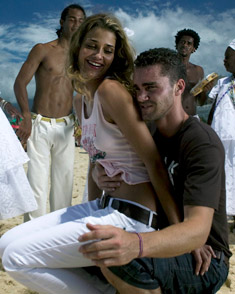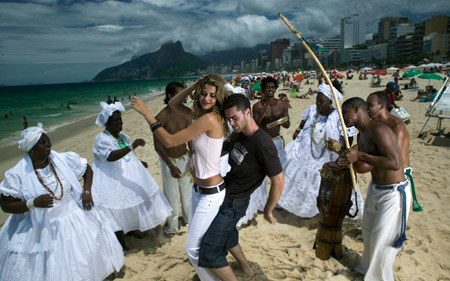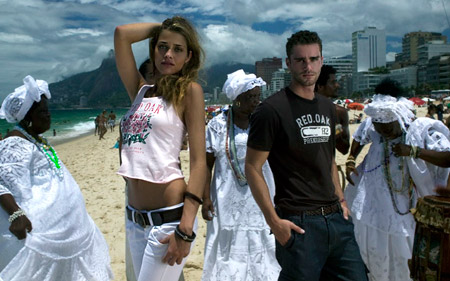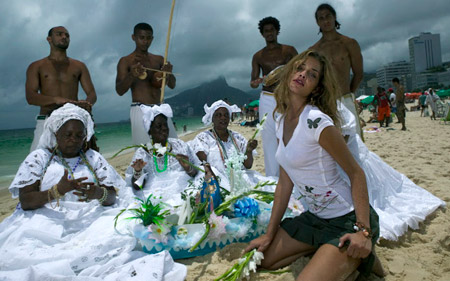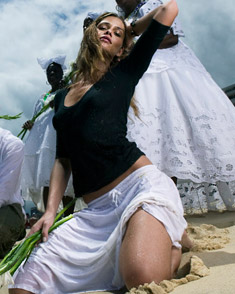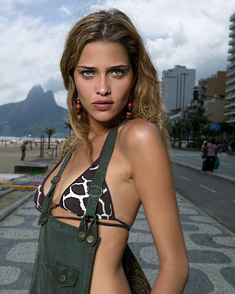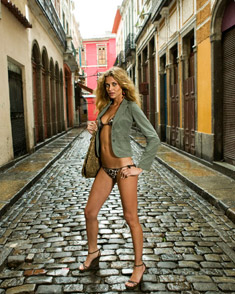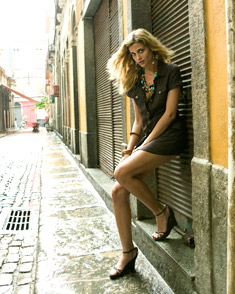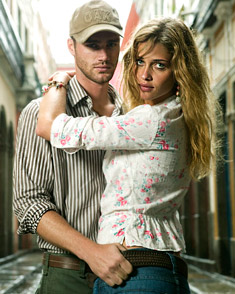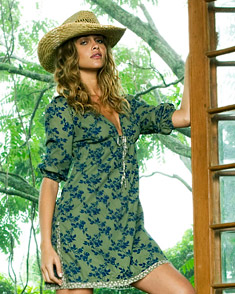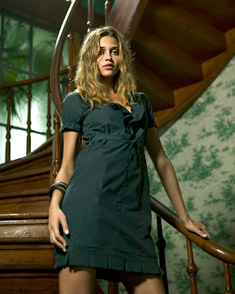 Hits: 154706 | Leave a comment