Christian Louboutin at the Rio Olympics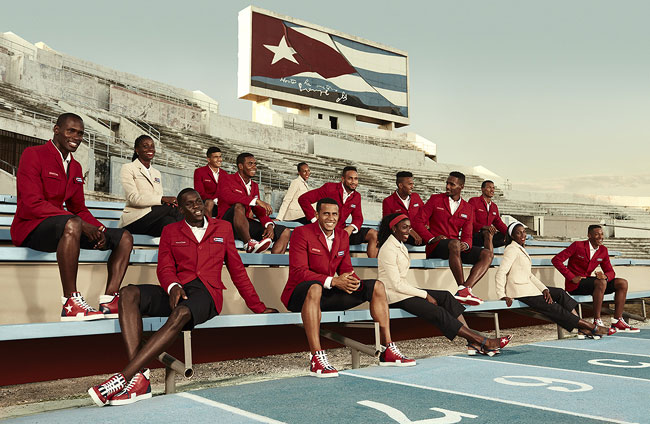 In celebration of the 2016 Olympic Games in Rio, Christian Louboutin has teamed up with the French E-concept store SportyHenri.com to support the Cuban National delegation as Official Supplier of the Celebratory Outfit. For the project, chic non-performance footwear was created to be worn by the athletes at formal occasions, in particular the Closing Ceremony. The shoe designs take visual cues not only from Cuban heritage but from the athletes themselves. Serving as a strong source of inspiration and guidance, the Cuban athletes as well as several former athletes had an active part in shaping the final collection.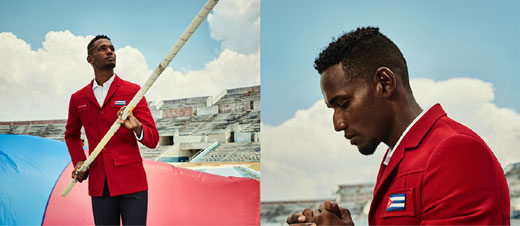 Joining forces with Sportyhenri.com, the recently launched E-concept store for men devoted to sport and style, Louboutin dresses the delegation of over 100 Cuban elite athletes. Henri Tai, founder of Sporty Henri, lent expertise from his former life as a professional athlete, whilst Christian Louboutin has drawn inspiration from sports for decades, "It´s that elegance and fluidity of movement of someone who is so in control of their body that fascinates me. At the Olympics, it feels like these athletes put on performance gear and simultaneously turn into these superheroes that defy gravity, that defy time, that defy all rules of physics. We designed the celebratory outfit for the moment they turn back into humans, still in that glory moment, still in their light but heading back to the real world. We really want them to continue feeling amazing in their skin while looking astonishing."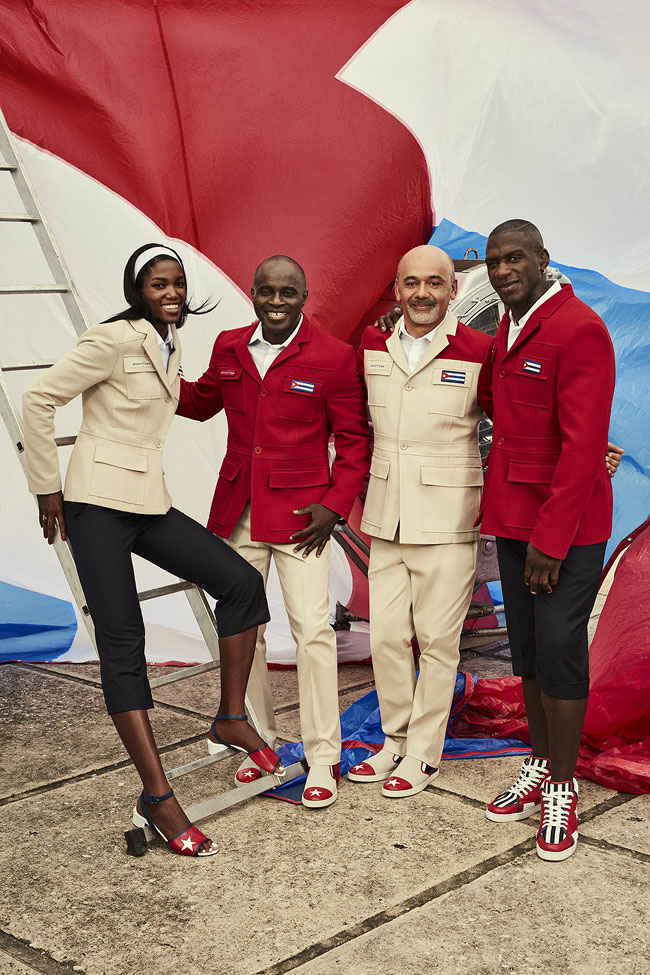 In order to create perfect looks that express a uniquely Cuban sense of style without compromising ease, comfort or fit, custom fittings with the Olympic athletes and consultations with former Olympians played an integral role in the creation of the athletic silhouettes. Henri Tai, former French handball player explains, "The clothes need to fit spectacular athlete bodies – they are definitely not sample size or average, neither in length of limbs, nor in proportions. It was our mission to make them look tailor-fitted and great." To complete the athletes tailor-made ensembles, Christian Louboutin high-top trainer and loafer style Naza Star for men were fabricated in calf leather on slim fitting silhouettes, enabling a light tread for gymnast Manrique Larduet Bicet and adding elegance to the remarkable size 51.5 foot of wrestler Mijaín López Núñez. A kitten heel sandal for female athletes, Naza Sandal, adds a touch of glamour and vivacity without foregoing the fact that for these athletes, their stage is the track, the pitch and the ring. The elegant clothing concept was brought to life within a Parisian atelier, creating sharply tailored jackets, in red for men and beige for women, which are equally suited to adorning the shoulders of delicate judoka Dayaris Mestre Alvarez or the biceps of Judo star Alex Garcia Mendoza. The athlete's jackets contrast with interchangeable trousers, shorts or skirts and proudly carry the nation's flag on the wearer's breast pocket, whilst the five- pointed star is used as emblem of luck displayed upon the back of each athlete's jacket. To see the Gala looks in action, tune into the Closing Ceremonies of the Rio Olympic Games on August 21, 2016. Discover Henri Tai's world of chic, high-performance sportswear at SportyHenri.com.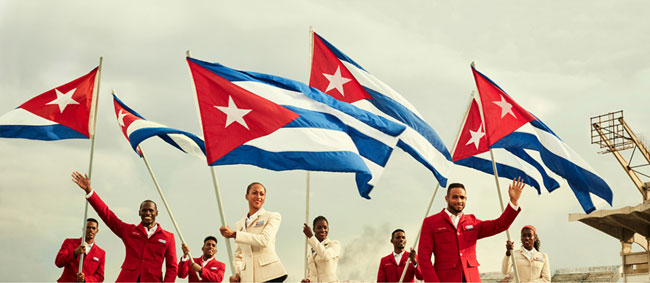 Photos and information: christianlouboutin.com


Hits: 3243 | Leave a comment