Debut of a young Bulgarian fashion label at an exhibition in the UK
Margin London is one of the prestigeous fashion festivals in Great Britain (other two are PURE and THE PARCK). It is an international exhibition for street fashion featuring young labels. It takes place twice a year - in February and in August. Brands like American Apparel and Converse have participated in it, in this edition participated the unique watches Nooka Watches, which are very popular now in the USA.
For the first time in this edition a new section was opened SELVAGE LONDON. It is specially for brands, presenting denim collections. Mystic Bulgaria is one of the four brands, chosen to advertise in this section.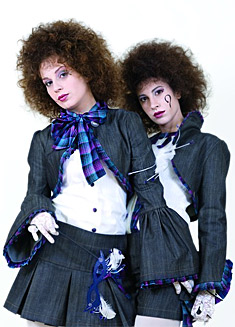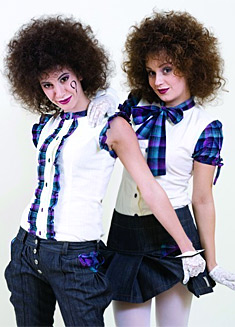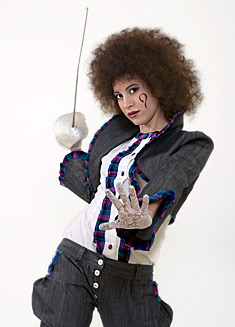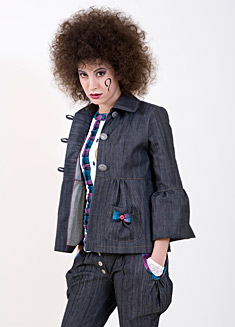 Mystic Bulgaria participates as the first Bulgarian brand with a debut in the UK at Margin London. The company presented three mini collections and a collection of hand made designer jewelry from natural leather with a unique technique for building leather into leather and hand engraving in natural leather.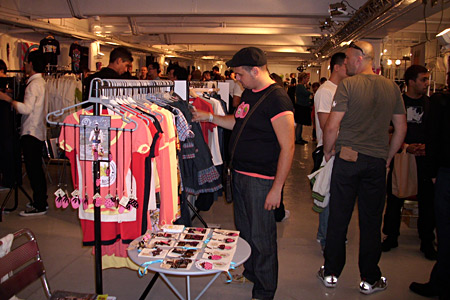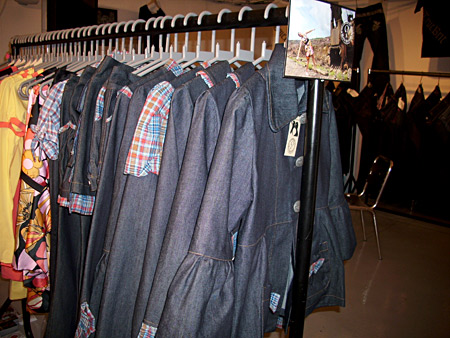 The first collection is called Mystic Bulgaria /AW 2008/ after the label of the same name. It was inspired by the times of Queen Elizabeth the First, the musketeers in France and the romantic epoch of whimsical wonderland fairies – all tailored in a fusion with the modern street style bringing in the denim as the main fabric to the make of the collection. Key pieces here are also high collars, Juliet sleeves and ribbons blended with raw denim and checkered garnish.
The second collection is called LIFE /SS 2009/. It evokes a feel of efflorescence and spontaneity, a sense of a rebirth to a new life carried forward by light fabrics and open, unrestrained designs which reflect the impression of space and lightness. The underlying thread in the collection is nature and its genuine beauty. The accessories are represented by a range of hand made leather necklaces in the shape of strawberries, lady-birds, butterflies and little mushrooms. Predominant fabrics are satin and patent leather for the accessories.

Mystic Bulgaria is passionate about eco-conscious fashion. We have always aimed to create a collection that would bridge the cap between fashion and protecting the environment. This inspired us to create `Stand Up` – our first eco-friendly collection. For Stand Up we not only used special, innovative water based dyes but we are also giving away re-usable carrier bags made out of raw organic cotton. It not only makes for great packaging for our products but it is also our little contribution to the global cause to reduce plastic and paper bag consumption. Through its work Mystic Bulgaria will continue to prove that fashion and safe environment can go hand in hand!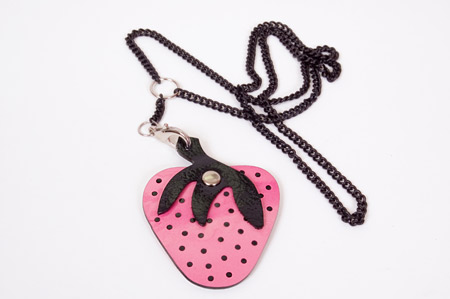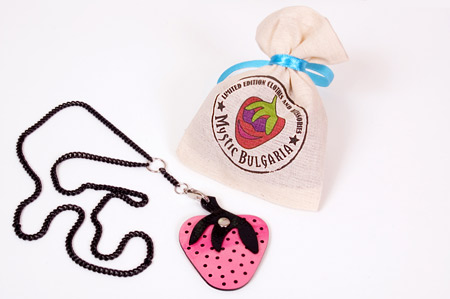 Hits: 10742 | Leave a comment