Techtextil and Texprocess present 'Living in Space' in cooperation with ESA and DLR
Nutrition, mobility, fashion and living: technical textiles make settlements in space possible
Beam me up, Scotty: a large amount of material has to be transported for a journey into space – and technical textiles account for a large proportion of them. Examples of the parts and products in which they are to be found will be on show at the 'Living in Space' exhibition during this year's Techtextil und Texprocess (9 to 12 May 2017), which has been organised by Messe Frankfurt in cooperation with the European Space Agency (ESA) and the German Aerospace Centre (DLR). Among the exhibits to be seen are materials and technologies from Techtextil and Texprocess exhibitors in a 'Material Gallery', architecture for space by Ben van Berkel, space-inspired fashions and an original Mars Rover. And – even without having completed a dizzying astronaut training programme – visitors can take a journey through space to Mars via virtual-reality glasses.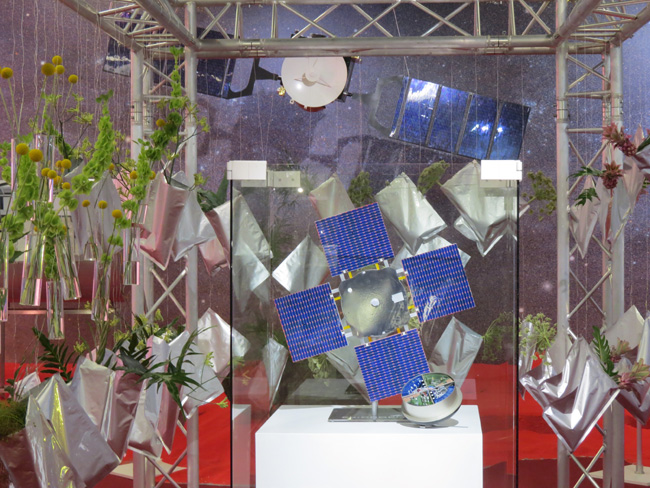 "At the 'Living in Space' exhibition, Techtextil and Texprocess visitors can see examples of textile materials and processing technologies in an application-oriented setting. In cooperation with our partners and exhibitors, we have created an informative and entertaining area, the like of which has never been seen before at Techtextil and Texprocess", explains Michael J?necke, Brand Manager, Technical Textiles and Textile Processing, Messe Frankfurt. Given that technical textiles are to be found in almost every sphere of human life, the materials and processing technologies shown are oriented towards the 'Architecture', 'Civilization', 'Clothing' and 'Mobility' areas of application.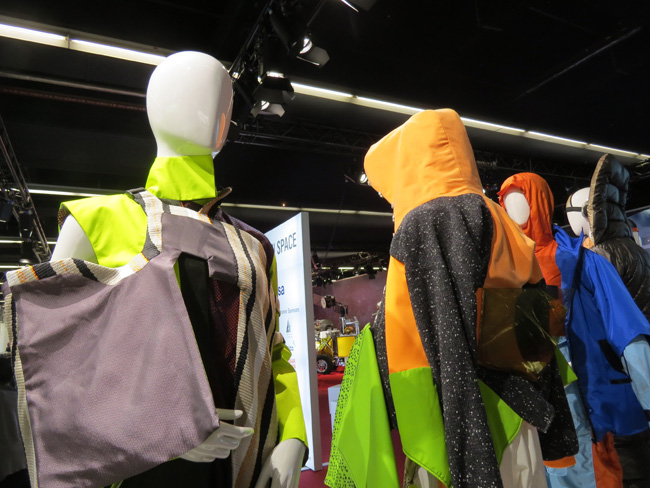 In addition to the exhibits at the special exhibition, around 40 Techtextil and Texprocess exhibitors offer ideas for fibre-based materials and processing technology suitable for use in space in a 'Material Gallery'. For the 'Civilization' segment, they include spacer fabrics for growing vegetables, for 'Mobility' a carbon yarn, which was used to make a fairing for the solid-fuel booster rocket of the Ariane 6. The Material Gallery also shows fibre-composite structures made of carbon fibres, such as a robot arm, a whole-body suit that transmits the wearer's movements to a 3D model in real-time, functional apparel textiles with flame-retardant, anti-bacterial and temperature-regulating properties, and membrane systems for ventilating aircraft.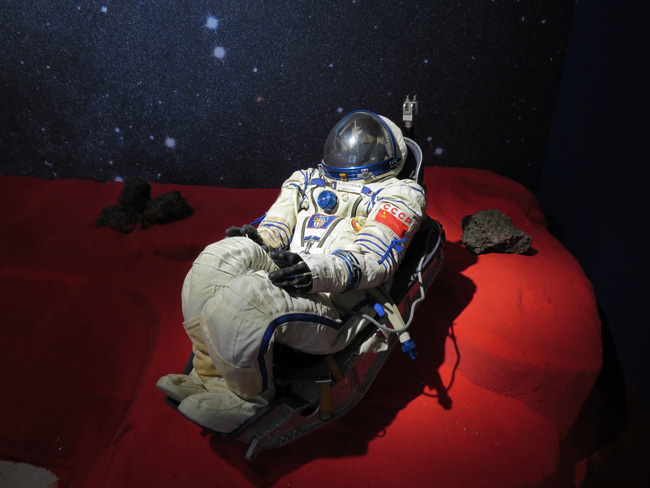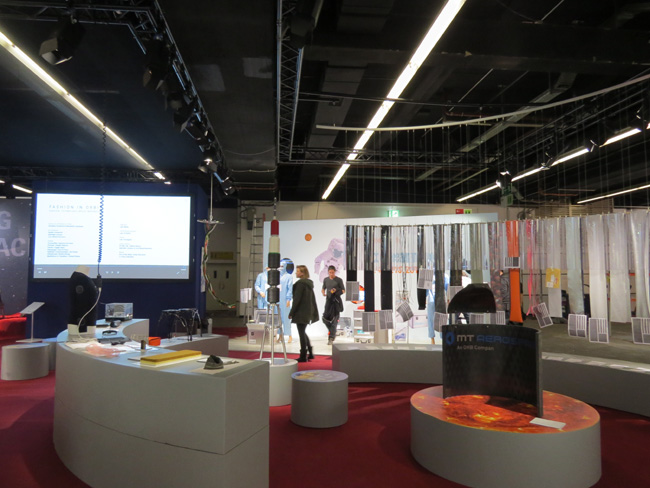 Exhibits from ESA, DLR and Speyer Museum of Technology, including an original Mars Rover and space suits, make the exhibition an extraordinary experience. The exhibits are supplemented by impulse lectures by ESA experts for technology transfer throughout the fair. And, because satellites are assembled in clean rooms, Cleanzone, International Trade Fair and Congress for Clean Room Technology will be held on the exhibition area (in Frankfurt am Main from 17 to 18 October 2017).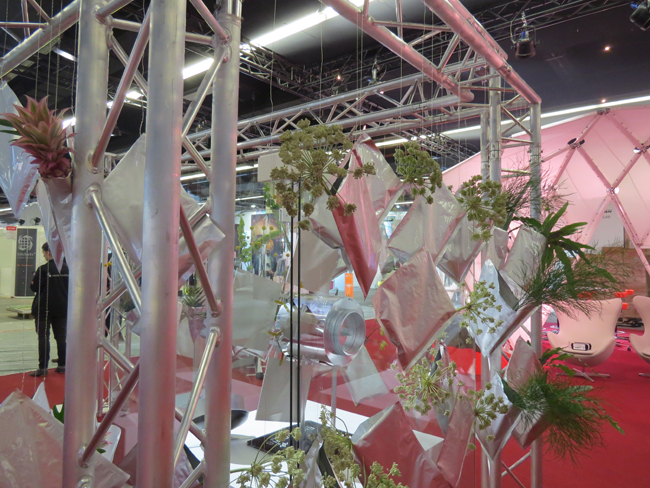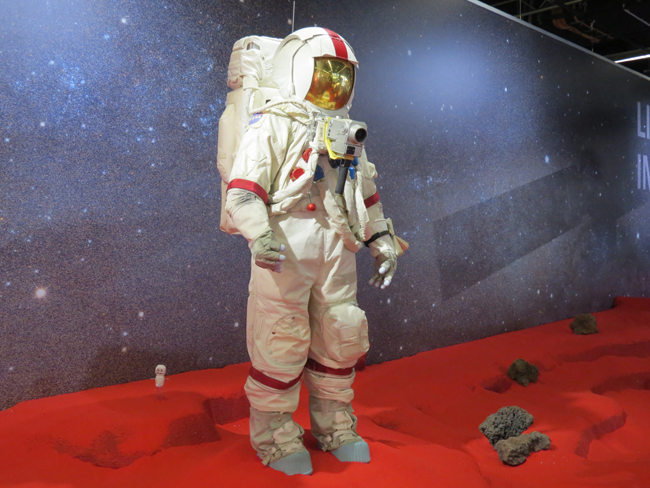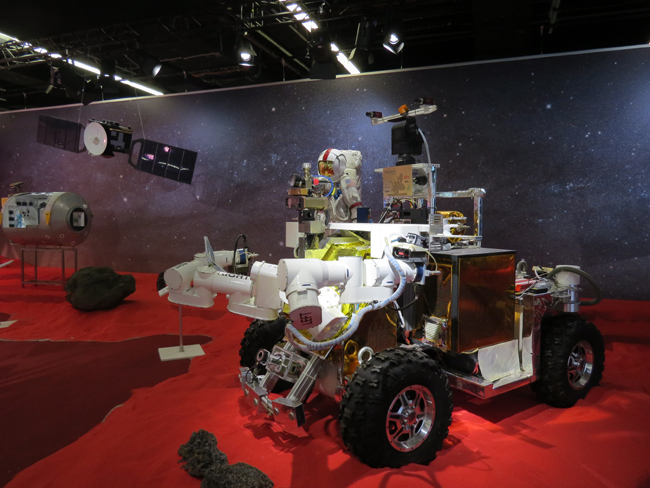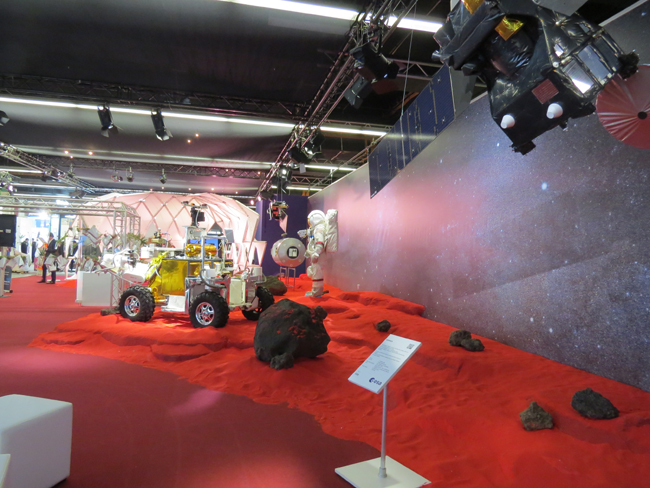 Hits: 4732 | Leave a comment