Krammer & Stoudt Hits the Waves in Biarritz, France
Krammer & Stoudt, founded in 2012 is a menswear line that offers Southern California casual cool with a contemporary point of view. It was co-created by Michael Rubin and Courtenay Nearburg and utilizes Mike's fine art and Courtenay's fine photography background.
The brand will be bringing its East Coast meets West Coast vibe to Biarritz, France for the annual Wheels and Waves surf, skate, and motor festival. Krammer & Stoudt will be sponsoring Wheels and Waves along with presenting the screening of cinematographer, Patrick Trefz's surf documentary, Surfers' Blood which they also sponsored. Surfers' Blood is based on Trefz wanting to find a new way to portray different passions for the sea and different appreciations for the sport and the art of surfing.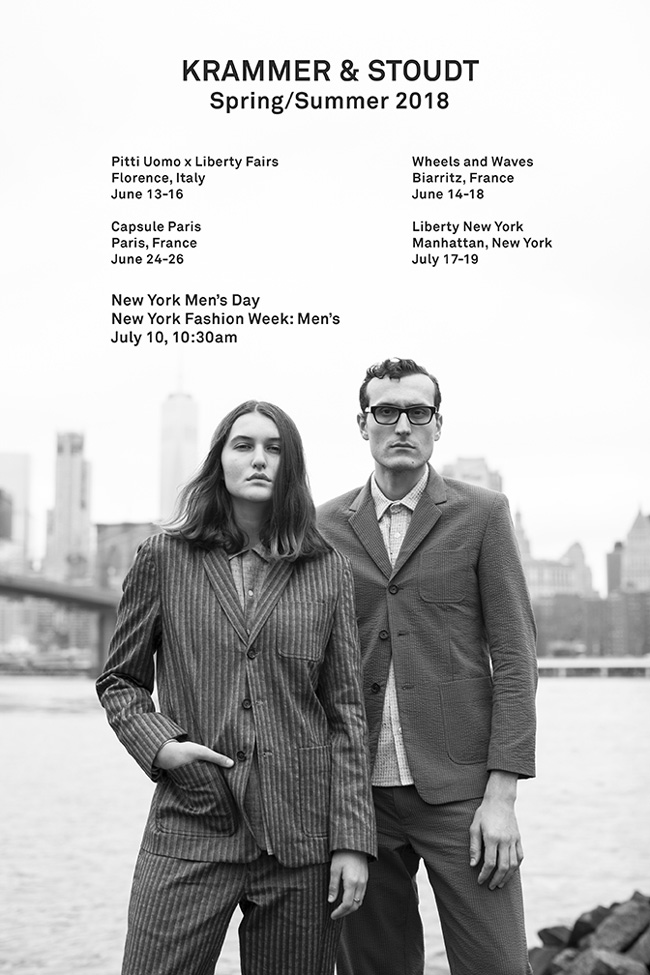 Krammer & Stoudt also partnered with the Parisian shaper, Paul Shape to custom design a one-of-a-kind surfboard that Mike Rubin will airbrush on-site at Wheels and Waves which will serve as a prototype for surfboards the public will be able to special order. Partick Trefz also shot a short film of the shaping process, titled "Journey to the End of the Night' - it was shot on an actual film with a Bolex camera, giving the viewer an in-depth experience of the design process. The fashion brand will also be selling special edition t-shirts at the festival.

Krammer & Stoudt will be starting their European tour starting on June 13th. The tour will kick off in Florence, Italy with Pitti Uomo, they will then be making their way to Biarritz, France, followed by Paris, France for Capsule.

Pitti Uomo - Florence, Italy: June 13 - 16, 2017
Wheels and Waves - Biarritz, France: June 14 - 18, 2017
Capsule Paris - Paris, France: June 24 - 26, 2017


Hits: 4528 | Leave a comment