Giovanni Luigi Bordone talks about presenting yourself with impact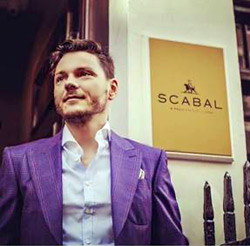 Whether you like it or not, your clothing communicates and it can have a serious effect on your ability to achieve success. Research shows that your appearance strongly influences other people's perception of your financial success, authority, trustworthiness, intelligence, and suitability for hire or promotion.
On July 28th one of the best trainers in self-representation in Shanghai, Mr. Giovanni Luigi Bordone shared his impressive experience in the fundamental role of the personal appearance in positive, elegant and professional way at DoBe WE"@BUND.
Nearly 50 people crowded the premises in a torrid day in Shanghai, which means how hot is this topic in the times we are living right now. Never like now the first impression is fundamental to influence the way people perceive us. There is not a right way to propose ourselves but undoubtedly there are few established techniques to improve people's perception.
The main areas Giovanni Luigi Bordone analysed were: How to present yourself in a positive and elegant way; Basic Body language analysis and technique; How to dress to impress or simply how to avoid faux pas.
Giovanni Luigi Bordone represents the fusion between the most prestigious two tailoring schools in the world, the British and the Italian one. His personal concept of style has been appreciated by many institutions such as BBC, Al Jazeera and many lifestyle blogs in various countries. He has recently been awarded as the "most stylish real man 2016" by the BGFN magazine. Professionally he spent most of his career between being made to measure Brand Ambassador for Ermenegildo Zegna and Burberry before landing in Scabal, based in the "holy grail" of tailoring: Savile Row, London.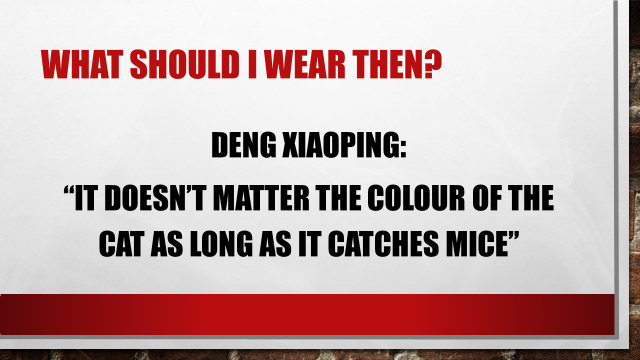 The lecturer defined three separated moments in introducing ourselves to people:
1. Entering the room when people make snap judgements on us without even talking to us;
2. First approach, the fatidic hand shake followed by the "Nice to meet you, …"
3. Introducing ourselves answering the typical question "What do you do?"
Each one of the three points can be tackled with simple techniques in order to maximise our impact and ultimately open the doors for our new business venture, our new potential employer, our new date or simply to make us well perceived with the people in general. But never forget a basic point, no matter how good you are in self presenting yourself, you need substance and intelligence to close the deal!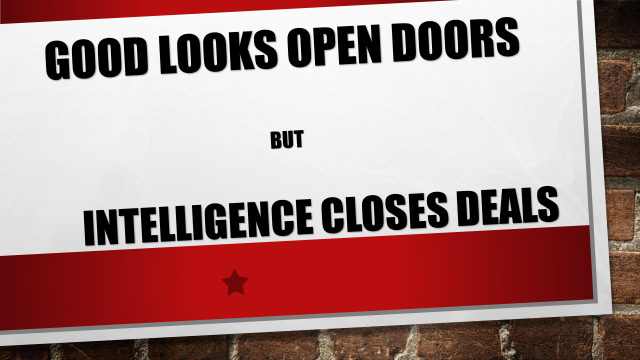 John Kennedy didn't become the US President just for his look, neither Victoria Beckham the CEO of a successful fashion company for her beauty. There was something solid underneath. Nevertheless the good looks opened the doors for them!


Hits: 4237 | Leave a comment