adidas in a collaboration with Savile Row tailor Henry Poole
Henry Poole & Co Ltd have partnered up with adidas Originals. This collaboration will see a classic adaptation of two modern NMD silhouettes launching on 21st July and 4th August exclusively at Size.
Inspired by Henry Poole's rich heritage in bespoke suit design and adidas originals street style credentials, the two limited edition sneakers will be created using custom made fabrics, inspired by Henry Poole's most iconic day and evening suit silhouettes.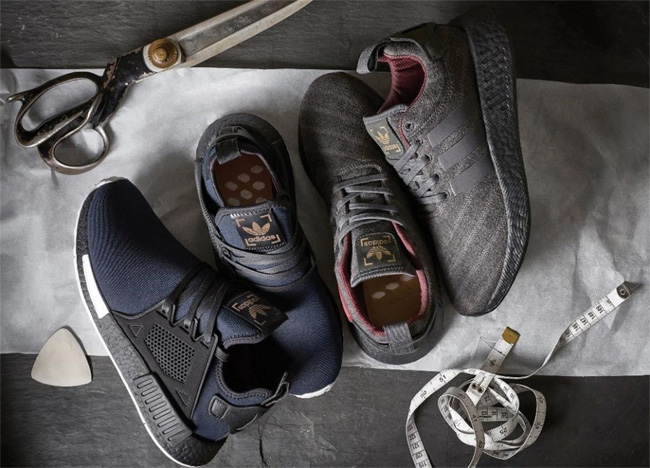 The chalk stripe flannel day suit will be adapted in to a three stripe design for the NMD R2 Day shoe. The inspiration for this taken from Henry Poole's Churchill Chalk Stripe house cloth. In 2007 Poole's invited Fox Brothers Ltd to weave a grey chalk stripe flannel. The inspiration for this cloth came from an image of Sir Winston Churchill wearing his Henry Poole grey chalk stripe suit holding a Thompson submachine gun. This cloth, exclusive to Henry Poole, is fondly named The Churchill.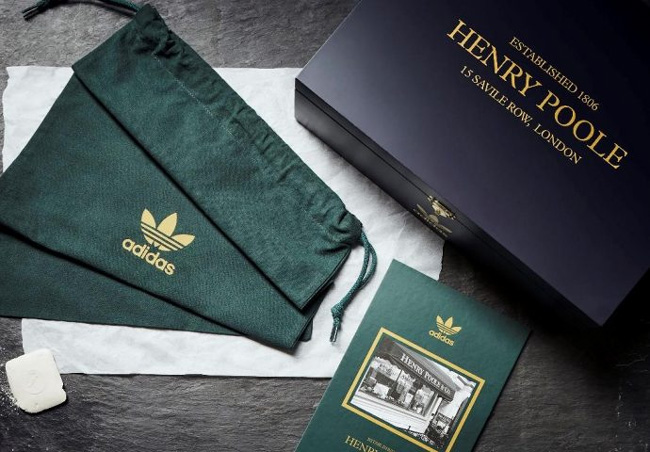 The midnight tuxedo dinner suit has been adapted to Originals blue for the NMD XR1 – Evening shoe . The idea for the NMD XR1 came from the dinner jacket. In 1865, the Prince of Wales and future King Edward VII – known to his family and intimates as Bertie – asked his tailor and friend Henry Poole to cut a short celestial blue evening coat to be worn at informal dinners at Sandringham. No similar garment has been detected in the Henry Poole & Co ledgers dating back to 1846. This evening coat was the blueprint for what we now know in England as the dinner jacket. The story from the Tuxedo Park Club in New York offers the theory that a James Brown Potter met the Prince of Wales in 1886. The Prince of Wales invited James Brown Potter to dine and sleep at Sandringham. Potter, not knowing the form for a Royal informal evening, asked his tailor Henry Poole what he should wear. Poole answered with no little confidence that a short celestial blue evening coat was appropriate. The story goes that Potter ordered the short evening coat from Poole's and returned to New York introducing the dinner jacket to the Tuxedo Club – and New York's fashionable society scene – in the late 1880s. Founding members of the Tuxedo Club and Henry Poole customers William Waldorf Astor, Robert Goelet, Ogden Mills and Pierre Lorrilard introduced the dinner jacket to America. The dinner jacket was known henceforth in the USA as the Tuxedo .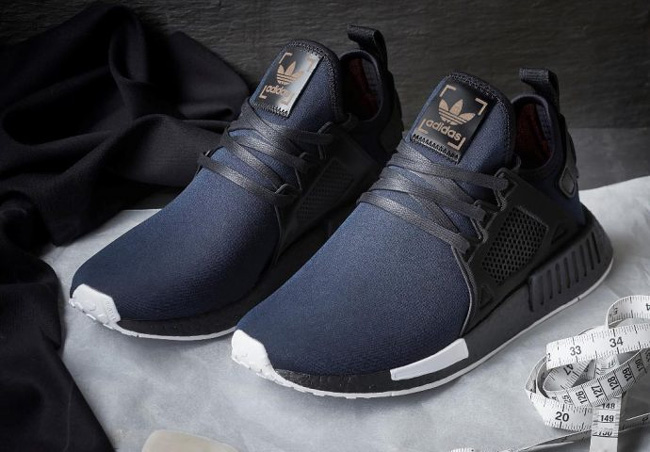 Flourishes of tailoring will be apparent throughout the design of the sneaker's construction with the Henry Poole classic Cundey Weave, used in the Henry Poole exclusive ties and bow ties to line the sock of the NMD. Finishing details include Adidas Originals x Henry Poole selvedge – subtly positioned on the heel.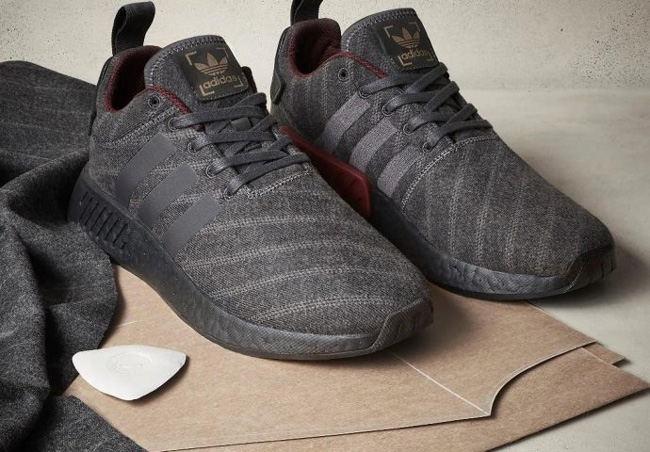 The limited edition sneakers will come with a garment bag and sealed within a limited edition wooden shoebox. RRP ?150.00, available in sixes 6 -12 exclusively at Size?

Photos and information: www.henrypoole.com


Hits: 4163 | Leave a comment