Originality, innovation and mood at Castilla y León Fashion Week
From 7 to 9 October the Ninth Regional Castilla y León Fashion Week took place in Burgos to present a three-day show of the spring-summer collections for 2009, designed by more than 32 regional companies and designers. They were preliminary chosen by a jury of experts. The presented models were very original, interesting and fresh. The collections included womens and mens ready-to-wear and formal garments, babies and children`s clothes, underwear and swimwear, accessories, shoes and jewelry.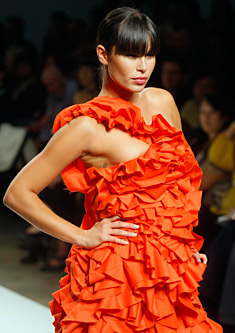 Eight previous editions of Castilla y León Fashion Week show that the event has grown to become a professional modeling show with a national and international flavour that is comparable to other great fashion festivals in Spain, such as Madrid and Barcelona Fashion Weeks. The organizers have invited importers, traders and journalists from all over the world. The only representative from Bulgaria was Silvia Kabaivanova, owner of Fashion.bg.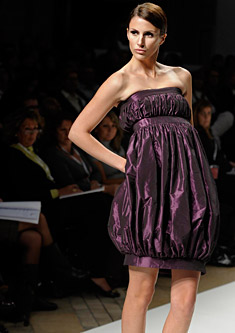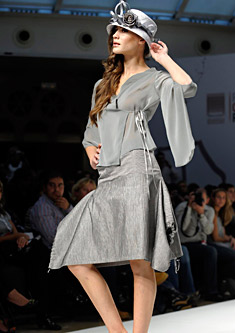 The Castilla y León Fashion Week started with a Fusion Natural Stone and Accessory Show. The designers that presented their collections were Lucia Castaño, Adelaida Laine, Rocío Mozo, By Imelda and Antonio Zuñiga.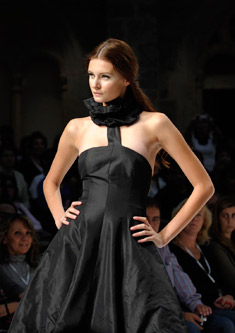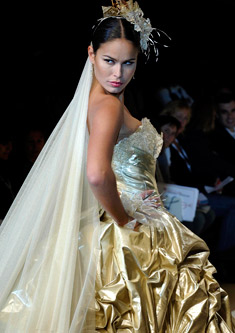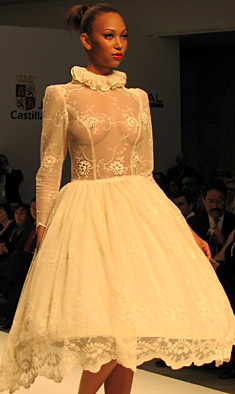 In the evening the catwalks continued with the designers Eulalia Mateos, Susana Escribano, Penélope Almendros, Laura Ribón. Fely Campo presented women`s special occasion dresses. We saw the women`s pret-a-porter collections of Natacha Arranz, Raquel Tomillo, César González, Angel Iglesias. César González also presented Men`s pret-a-porter. Intima Farae and Taleno showed women`s lingerie in a very attractive way. Nalia stopped the audiences breath with her bridal and special occasion dresses for women and girls.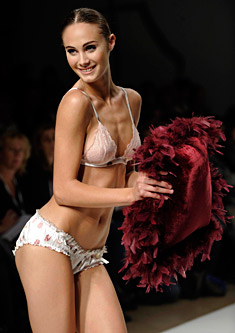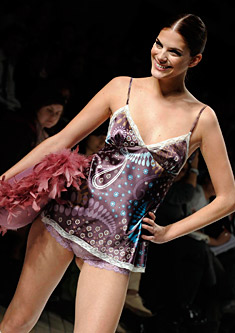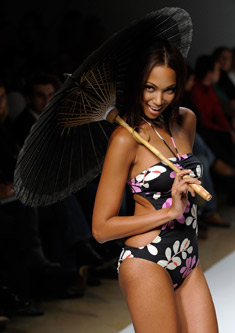 The second day started with two children`s collections by Rojatex and Trasluz. They were presented in very original ways. After a short break the evening continued with the bridal collection of Imelda de Pablo and the women`s special occasion dresses by Esther Noriega. The companies Rosalita Mcgee Arranz and Mafe`s showed their women`s pret-a-porter collections and Concha Caballos presented formal dresses. Lizetta and Evelyn presented lingery, Ory showed swimwear.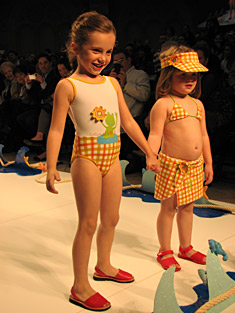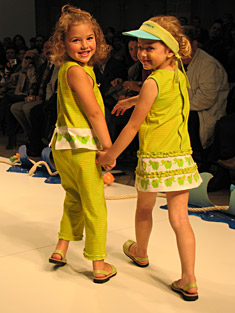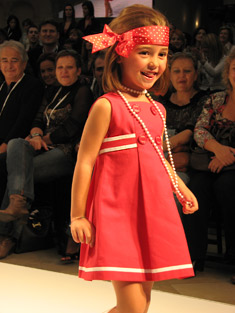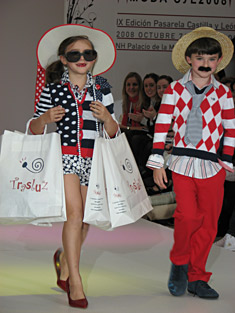 The most popular designers in the region were left for the last day. They presented women`s pret-a-porter garments and formal dresses as well as some designs for men. The evening started with the collection of María Lafuente and continued with the fashion shows of Ion Fiz and Miriam Ocáriz. Before the last two shows the mayor of Burgos arrived, in order to see the collections of David Delfín and Amaya Arzuaga.



Most of those designers and fashion houses are not famous in Bulgaria, but the garments, shoes and accessories that they presented have perfect quality and originality.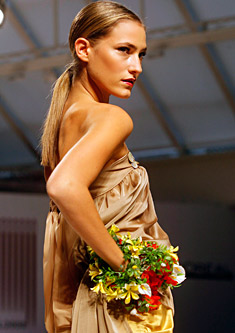 Castilla y León is increasingly involved in the fashion world, which is an important sector not only because of the many fashion companies and experts and creativity and innovation that characterize the area, but also because of its growing weight in the region`s economy and its ability to present a creative, renovated image of the Region.
That`s why Castilla y León is making such clear, uncompromising efforts in this sector. The most noteworthy example is Castilla y León Fashion Week. This is accompanies by showrooms, catwalk shows and other international events that carry the news about design in Castilla y León all around the world.

The fashion shows were attended by a large number of celebrities and models such as Laura Sanchez, Elizabeth Reyes, Veronica Blume, Almudena Fernandez and Mireia Canalda. The festival is collaborating with L`Oreal, a habitual patron of the main Spanish fashion shows.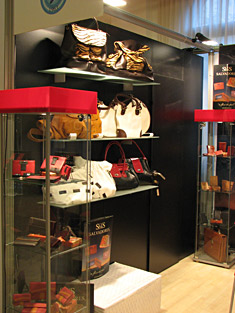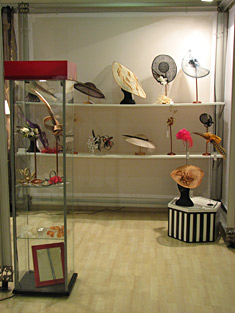 Burgos, where the Castilla y León Fashion Week took place, was founded in 884 and behind its monuments, Gothic churches, squares and winding lanes lurk centuries of history which takes us back to the past and revive the enchantment of other ages. The cathedral is a World Heritage Site.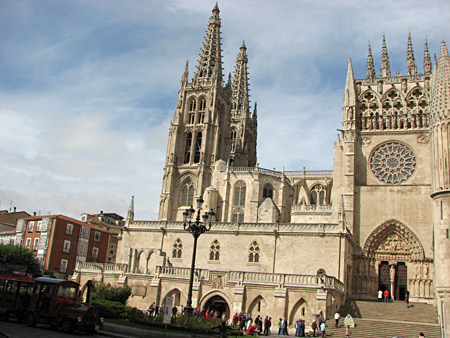 Look forward to more information and photos from all collections, presented at Castilla y León Fashion Week.
If you are an importer and you are interested in the products, offered by the presented designers and fashion houses, please get in touch with the organizers from Ade Internacional EXCAL, in order to be invited to visit the next edition of the event in March 2009.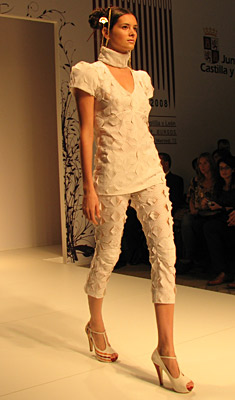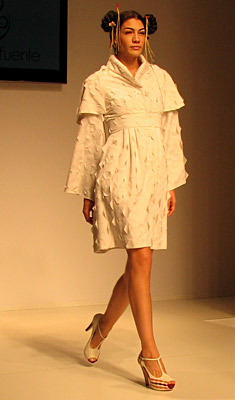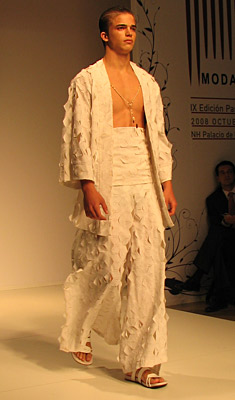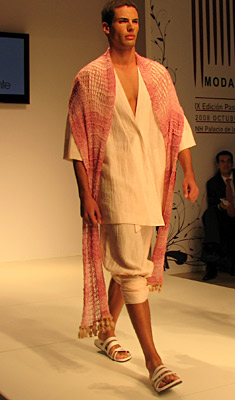 Photos:

1. Model of César González
2. Model of Fely Campo
3. Model of Raquel Tomillo
4. Model of Natacha Arranz
5. Model of Fely Campo
6. Model of Nalia
7. Model of Imelda de Pablo
8. Model of Esther Noriega
9. - 10. Models of Intima Farae
11. - 12. Models of Teleno
13. - 14. Models of Rojatex
15. - 16. Models of Transluz
17. - 19. Models of Amaya Arzuaga
20. Model of Susana Escribano
21. Model of Laura Ribón
22. - 23. Showroom
24. The Cathedral in Burgos
25. - 28. Models of María Lafuente



Hits: 16186 | Leave a comment
More Articles from this author