5 Reasons to Shop for Jewelry Online
Buying jewelry in the tech age is much different than just twenty years ago. You would never find a website with anything other than electronic offerings for geeks. While that's necessarily a bad thing, 2018 is now plentiful with sites that will sell you any jewelry online. From engagement rings to cufflinks, there's a website for that. Here are just five reasons why you should shop online for jewelry.
1. It's Easy
If you've ever surfed the internet on your smartphone while you're lying in bed before you get up in the morning or even waiting at the doctor's office, you know just how easy it is to shop for jewelry. The biggest reason to shop online is that ease to find just exactly what's right for you. There are thousands of websites that offer fine jewelry for sale.
If you're concerned that it may be too easy, check out reason five. But truthfully, being able to look at jewelry online and choose from different online stores gives you a better sense of control. And search engines go a long way toward finding the exact thing you're looking for. Try this search: Best Vintage Necklaces Online.
2. You have Choices
When you've narrowed down exactly what you're searching for, you can surf online and find many choices. You get to take your time and peruse each website and even bookmark places you want to go back and look at again. You can narrow down your choices and find exactly what you're looking for.
Are you trying to find a contemporary cufflink for your uncle who likes hunting deer? You'll probably find at least twelve websites that will offer you a view of types of cufflinks that fit that specific need. Then you can take your time and look at each offering and see if that is what you want. If you go to your local jewelry store, you won't find any cufflinks matching that criteria.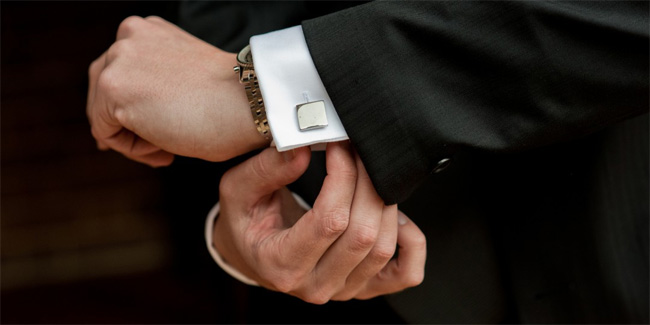 3. It's Safe
Most larger online jewelry stores have embraced the secure website technologies and internet safety. Plus, if you are worried there are ways you can tell if the website is secure by looking here. It's in the best interest of an online jewelry site to have the best purchasing security.

If they don't, that knowledge spreads quickly throughout the internet community through social media, and there are ways that your bank or credit card company will protect your purchase, also. It's safe if you use a well-known credit card and use that common internet safety sense. Internet shopping security has become a big deal in 2018.

4. Price
One cannot emphasize enough that shopping online for jewelry can save you a lot of money. Many 'brick and mortar' stores in your community have employees to pay and utilities for their storefront that are added to the cost of the jewelry you're buying from them.

When you purchase online, the overhead is reduced, and you get to reap the benefits of that savings. You can find cheap jewelry that is the same or higher quality than those you purchase at your local store. In this age of making the most of your income, it's important to look at price when you're looking for jewelry.

5. Return Policies and Guarantees
Many online stores have guarantees and refund policies that are far better than a brick and mortar store. Because of the volume that goes through online purchasing, you can usually return a piece of jewelry for a replacement size, type, or color easily. And because of the high expectations of many online shoppers, having great guarantees and return policies just add to the appeal.

There is something about walking into a store to shop for a new car, but when it comes to jewelry, shopping online is the way to go.


Hits: 10782 | Leave a comment