Revolver Copenhagen brings Scandinavia to Pitti Uomo 94
From Pitti Uomo 94, Revolver Copenhagen Int. Fashion Trade Show will be presenting "Scandinavian Manifesto", a new space with curated emerging and established Scandinavian brands.
"Scandinavian Manifesto" will be located in the Arena Strozzi area at the Fortezza da Basso, and will present around 15 Scandinavian menswear brands, as well as related contemporary design icons from the Nordic furniture, art and culinary scene.
"It is in the DNA of Pitti Immagine to research todays most interesting countries for contemporary fashion," says Lapo Cianchi, Director of Communications and Special Projects at Pitti Immagine, and continues: "The selection curated at Pitti Uomo by Revolver, one of the most interesting trade shows in Europe, consists of young menswear designers next to already established brands. On their own, each of them conveys their own individual ideas, while together all are expressing the essence of Scandinavian design and lifestyle. We are very satisfied with this collaboration established between Pitti Immagine and Revolver, which will strengthen the appeal of this season even more."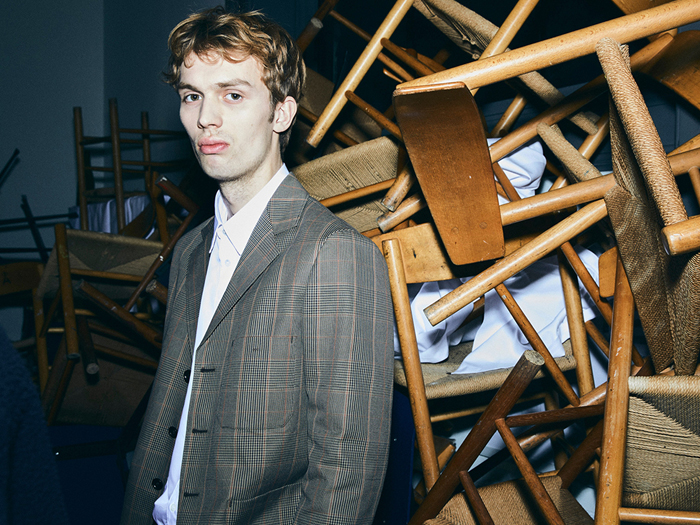 The purpose is to present fashion brands in a Scandinavian context, allowing the spectator, buyer or member of press to understand fully how Scandinavian lifestyle and culture influences and supports its home grown contemporary menswear scene.

The Creative Director of Revolver - Christian Maibom says: "We are super proud that Pitti Uomo has chosen us to create this project with them. Pitti Uomo is the world's leading menswear platform and we believe that this project is a unique opportunity for our brands to showcase the best of what modern Scandinavian menswear has to offer."

The collaboration between Pitti Uomo and Revolver is planned to last for at least three seasons.

About Resolver:
Revolver is the brainchild of former Gallery partner Christian Maibom in partnership with Vision owner Jan Carlsen.
Revolver as a trade show presents the most progressive contemporary Scandinavian design driven fashion brands mixed with likeminded quality brands from the rest of the world.
Revolver is a unique order-platform for both mens- and women's wear, which attracts the best buyers from the Nordic region as well as the best international buyers, in order to do business, discover and network.
Revolver is devoted to provide the exhibitors and buyers with exceptional conditions and to push the inspirational environment from season-to-season, just like their clients do, to stay ahead.


Hits: 10100 | Leave a comment