Avant-garde fashion collections created by students - part of the program of "TexTailorExpo 2018"
Vocational high schools, specializing in the fashion industry, will also be presented with booths. This will enable direct contacts between their alumni and textile and clothing manufacturers. The initiative aims to offer solutions to one of the main problems in the industry - the shortage of staff.
Staff shortages are already critical, experts say. The employed in the apparel industry decreased by 6% only last year and for the period 2015-2017 the decrease is almost 12%, according to data from the National Statistical Institute.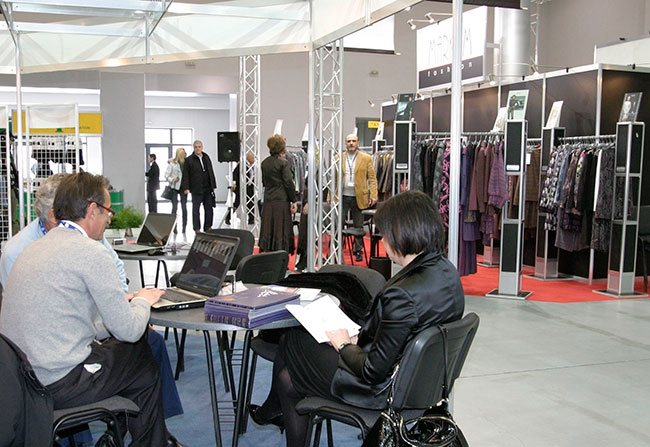 "But this is not due to job cuts. On the contrary, employers have difficulty in hiring new employees. In our factory, for example, the pay of our good workers is 800-900 leva, for some positions it exceeds 1000, but we find it hard to find people," explains Lachezar Stoyanov, director of a company that will participate in TexTailorExpo.

In order to promote among young people some of the most demanded professions on the labor market, the specialized vocational schools will be presented with stands, and also on the fashion podium with projects of their alumni. The initiative is implemented in partnership between the National Association of Fashion Schools (NAUM) and the organizers of "TexTailorExpo 2018".

"This is a very good opportunity to show the industry our achievements, innovation and creativity among young people, and to orient them properly in the labor market," said Rositsa Ivanova, Chairman of the Board of NAUM. According to the organizers, this will build a strong link between business and education, which is one of the most effective solutions to the labor crisis in the industry.
"The exhibition is an interesting and useful initiative because it presents not only the production, but also the vocational training", added Rositsa Ivanova.

The Forum will bring together companies from the Balkan Peninsula working in the Textile, Clothing and Leather Industry and will revive the exhibitions dedicated to the three branches. TexTailorExpo has the ambition to become an innovative and productive hub for the Balkans, demonstrating technologies, equipment, materials, consumables and finished products. The accompanying program includes fashion shows, seminars for specialists and a conference on the problems of the industry.

In the picture: TexTailorExpo will revive the exhibitions for the textile and clothing industry and its first edition will present the modern production and professional training in these branches.


Hits: 12190 | Leave a comment