Made With Respect Announces Membership with 1% for the Planet
Made With Respect joined 1% for the Planet, pledging to donate 1% of annual sales to support nonprofit organizations focused on the environment.
"Our member companies have donated more than $175 million to our environmental nonprofit partners to date. Currently, only 3% of total philanthropy goes to the environment and, only 3% of that comes from businesses. The planet needs bigger support than this, and our growing network of member businesses is doing its valuable part to increase giving and support on the ground outcomes. Our members lead with purpose and commitment, characteristics that consumers support. We're excited to welcome Made With Respect to our global network," says Kate Williams, CEO of 1% for the Planet.
"The team at MWR.movement are passionate about making a difference and protecting our planet. We believe through partnerships and joining together with others who share a similar vision that we can create a much greater impact " says Founder, Susan Stevens.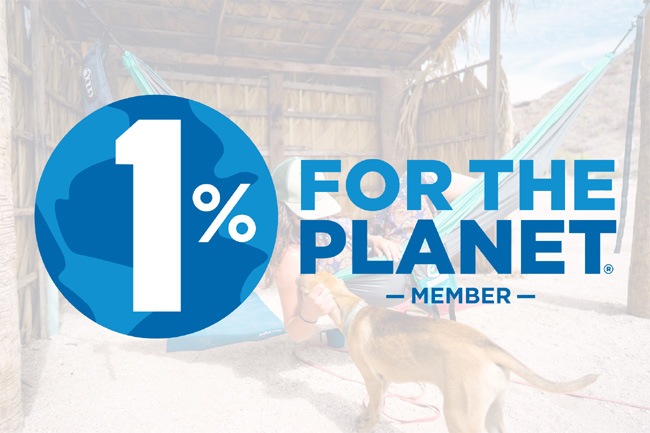 Members of 1% for the Planet contribute one percent of annual sales directly to any of the approved nonprofit environmental organizations in the network. Nonprofits are approved based on referrals, track record and environmental focus. Thousands of nonprofits worldwide are currently approved.

About 1% for the Planet:
1% for the Planet is a global organization that connects dollars and doers to accelerate smart environmental giving. We recognize that the current level of environmental giving - only 3% of total philanthropy - is not enough to solve the most pressing issues facing our planet. Through our business and individual membership, 1% for the Planet inspires people to support environmental organizations through annual membership and everyday actions. We advise on giving strategies, we certify donations, and we amplify the impact of the network.

Started in 2002 by Yvon Chouinard, founder of Patagonia, and Craig Mathews, founder of Blue Ribbon Flies, our members have given more than $175 million to environmental nonprofits to date. Today, 1% for the Planet is a network of more than 1,500 member businesses, a new and expanding core with hundreds of individual members, and thousands of nonprofit partners in more than 60 countries.

About Made With Respect:
Made With Respect brings together sustainable brands from all corners of the world, who care about our future, our people and our planet. Made With Respect was created to make it easier to find, buy and support sustainable brands. Our goal is to help create a better future through educating & informing consumers that beautiful products shouldn't cost the earth.
Consumerism is at the heart of the problem through irresponsible and disposable consumption habits. Our mission is to be part of the solution that helps protect the planet & the species on it, whilst building respectful job opportunities. Transparent supply chains, good working conditions, using natural (organic where possible), regenerating, recycled or upcycled materials and with a nod to true craftsmanship; MWR supports a more sustainable lifestyle.

Founded by Susan Stevens, she is passionate about creating a business that supports and enables, a business with a purpose that delivers social and environmental impact. Through a desire to live a more meaningful life, Susan is passionate about being part of the solution, by encouraging consumers to make more conscious choices.


Hits: 9178 | Leave a comment