3 Iconic Sunglasses Styles Every Man Should Own
Sunglasses are more than just protection for the eyes that enhances your vision. They can elevate your look, and accentuate your facial features, given that you own a well-selected pair that fits you well and suits your face shape. But since there are seemingly endless styles out there, it can be difficult at first to pinpoint what sunglasses shape and brand you should go for to solidify your personal style. Fortunately, we've partnered with our friends at Great Southern Sunnies who have put together a list of the top three most iconic sunglasses styles for men to help you navigate your options, and find the perfect pair that will you make you look debonair and give you great style points.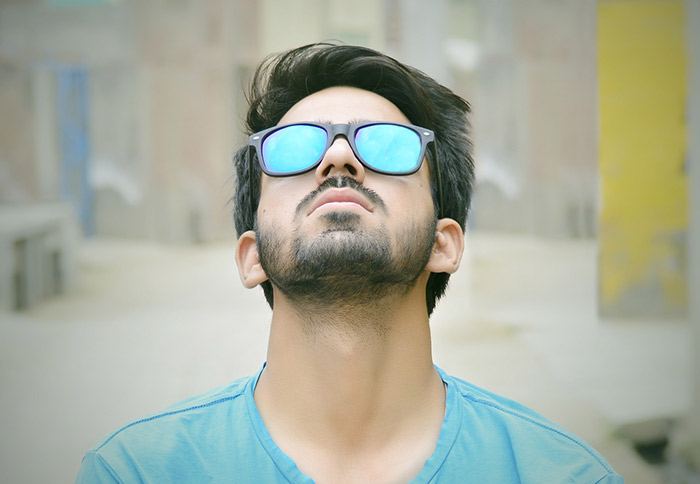 The Wayfarer
The Wayfarer is one of the most iconic sunglasses styles out there. Optical designer Raymond Stegeman designed it to break from the metal framed shades found at the time. The first wayfarers created look quite different from the squared off shape of wayfarers that we know today. At the time, the shape of the sunglasses is similar to cat-eye frames that gave off a very masculine vibe, and provided a huge style uplift to men who were going for the Bob Dylan counter-culture allure. The frame shape continued to evolve, with several manufacturers picking up the style, and using modern techniques and new materials to produce sunglasses shapes and styles similar to the original Wayfarer manufactured by Ray-Ban.
Since being introduced by Ray-Ban in the 1950s, the Wayfarer has enjoyed popularity because of its universal wearability. This sunglasses style gained traction through the '50s and '60s from being worn by key figures and style icons like John F. Kennedy, and Audrey Hepburn.
In the 70s, the frame was almost discontinued because of declining sales, only to reemerge in the early '80s after a product placement in the 1980 musical comedy movie, The Blue Brothers. Today, the Wayfarer continues to be recognized as an iconic creation that has become an eyewear staple for men. 
One of the many things people love about this frame style is that it looks great on any face shape, provides clarity of vision, and has that premium feel when you wear them. And because a lot of manufacturers have produced their own Wayfarer-inspired sunglasses, you are sure to find a pair that features the metal accents that make the frame instantly recognizable, as well as new designs that highlight the frame's timeless appeal.
Aviator
The Aviator is arguably the most iconic sunglasses style in the world. We say arguably because it consistently battles with the Wayfarer for the title.
Aviator sunglasses first appeared in the 1930's, and were originally made to protect US aviators from bright sunlight and fog while they are up in the air. Immediately after it was released, its civilian popularity rose and continued to develop as many famous personalities including Tom Cruise and Paul McCartney were seen donning the sunglasses model.
Fast forward to today, the Aviator is still one of the most favored sunglasses models that is capable of giving a character to any man who is bespectacled with it.
Aside from Ray-Ban, you'll find other brands manufacturing their own versions of the classic pilot shape combined with technologically advanced lenses that protect your eyes from the sun.
The Clubmaster
This retro frame takes inspiration from the browline sunglasses trend of the 50s - with rounded lenses, and bold upper rims that beautifully accentuate the browline. This iconic frame is indicative of the 50s era, but no matter the year, it remains a style that commands attention and gives any wearer an effortlessly retro look.

With multiple manufacturers giving their own twist to this classic style, you will surely find a perfect pair of Clubmaster shades that can transform a plain outfit into an ensemble to be reckoned with.


Hits: 7791 | Leave a comment