Tips On Choosing Luxury Dressing Gowns For Comfort
Dressing gowns are made up of cloth designed to cover up the body in order to stay warm. It is also used to dry and to cover up the body from the heat of the sun and wind.
Luxury dressing gowns make us feel comfortable and, as the name suggests, give us a sense of luxury. Luxury dressing gowns are designed to be soft, warm, comfortable, and are designed to last.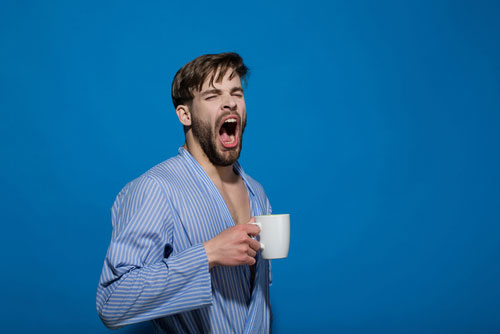 Many dressing gowns are available in both women and men's sizes, either for fashion or day-to-day use. There are thick, and lightweight dressing robes -- depending on the material or fabric used. Try to consistently find and choose materials that are made from natural fabrics instead of synthetic materials. Natural fabrics will feel good against your skin compared to synthetic ones.
Luxury dressing gowns are also a perfect gift for your friends, family, and colleagues. You can also purchase it for yourself since it is quite affordable.
Do you want to know some key tips on choosing the luxury dressing gowns for you? Here are some of them:
1. Choosing the right fabric for you
One thing you'll notice is the different types of luxury fabrics used in making a dressing gown. Here's a list of fabric to keep in mind:
- Cotton
These are perfect because of its water-absorbing properties. It is also efficient to use in covering up your body while at the beach and drying your body efficiently after taking a bath. The downside is that cotton dressing gowns can be heavy to wear. If you are environment-friendly, choose one made from organic cotton.
- Silk or Satin
Silk or satin has a unique softness, delicate look, and can be relatively expensive. It is much lighter than cotton fabrics. Silk or satin fabric is not advisable to wear during the winter season because it will not keep you warm and not as water absorbent as cotton fabric. However, silk or satin fabric provides you glamour and comfort as you relax on the couch. These are also perfect to use at weddings.
- Microfiber
Microfiber fabric is machine-washable. It gets softer with every wash and has an excellent synthetic fiber. It is typically made of polyester that can be woven into textiles to mimic natural fiber cloth. However, it is flammable.
2. Suiting your personal style
There's a wide variety of styles when it comes to dressing gowns. Here are some of the most common styles:
- Velour
This is very comfortable to wear, whether lounging around or just stepping out of the shower. It also gives coziness and makes the garments softer to touch. It is made of 100% cotton to pamper your skin and keep you warm during the winter season. - Chenille
This type of dressing gown has a vintage-like feel because of the soft and cozy warm styles. It has a good quality micro-chenille fabric and is light to wear. - Cashmere
It is made from 100% cashmere and is best to give as a present for family, friends, and loved ones. You can also give it as a present for soon-to-be brides. It has a knitted fabric and a sleek cardigan-like design.
It is more useful in lounging than bathing because it may be damaged by the water. Always check the quality of cashmere suits your personal style before you buy. - Spa
It is designed for exclusive spas and resorts that have a lightweight. The garment will feel cozy and soft. It is two robes combined into one, and the outside layer is made of supersoft microfiber and a deep pile cotton terry in the inner layer. It easily absorbs water.
Other styles include a collared shawl and kimono. A shawl collar gives you warmth and coziness. It is typically near the neck as if you're wrapping a shawl around you that's why it's called shawl collar. The kimono style offers a more classically tailored fit with streamlined collar and wrist length sleeves. It is popularly used in spas because it is lightweight and comfortable to wear.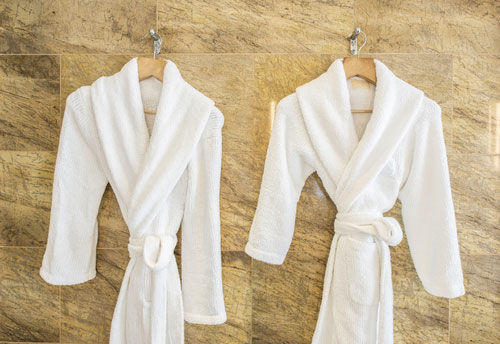 Final Thoughts
If you want to be warm even in the cold or in tropical settings, find a luxury dressing gown that is comfortable for you to wear or choose one that suits your needs. For instance, you want to use it for your wedding, you can choose the style and fabric that suits the vibe for your wedding theme.
No matter what brand, style, and materials you choose, as long as you are comfortable and happy, you are determined to feel luxurious and cozy in it.
Happy shopping!


Hits: 7597 | Leave a comment