Ralph Lauren awarded honorary knighthood
Lauren was presented with the honorary knighthood insignia by Prince Charles in a private ceremony. His official title, now, is Honorary Knight Commander of the Most Excellent Order of the British Empire (KBE).
2018 has been a banner year for Ralph Lauren, with a 50th anniversary tribute from the CFDA and commemorative book published by Rizzoli Books, along with a multitude of major drops and collaborations.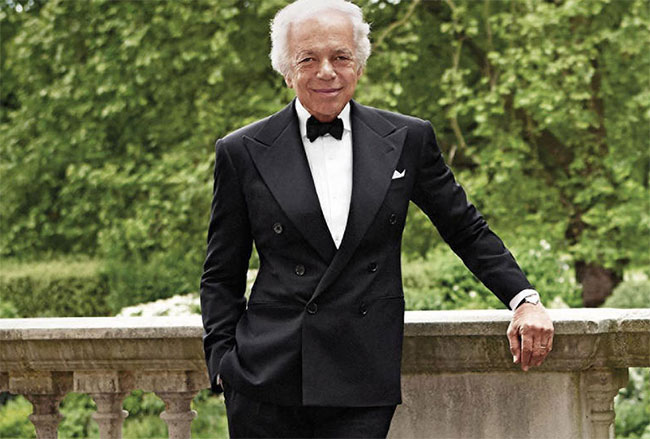 The designer's iconic brand – which often features clothes reminiscent of classic English styles – have been worn by a number of royals including Princess Diana and the duchesses of Cambridge and Sussex.

A pioneer, celebrated by his peers in the industry, he has had an immeasurable influence on how the world appreciates and celebrates American style. "His singular and enduring vision is inspiring," said Cerruti 1881 creative director Jason Basmajian. "Ralph created a dream accessible at any level from a hand-tailored bespoke suit to a basic polo shirt."

Lauren is the first American fashion designer to receive the honor, and will join the ranks of other honorary American knights including Presidents Dwight D. Eisenhower, Ronald Reagan & George H.W. Bush, Bill & Melinda Gates, Kevin Spacey and Steven Spielberg.


Hits: 7123 | Leave a comment