Mango with a collaboration with Mistral
Mango Man reveals its collaboration with the acclaimed lifestyle brand Mistral for the spring-summer 2019 season. A limited-edition collection of more than 30 clothes and accessories that will be available in selected stores and online from 3 June.
A pioneer in the watersports sector, the iconic Swiss brand became an icon in the eighties and nineties for its use of bold colours, technical materials and creative patterns. Under the slogan '90s inspired collection, Mango has revisited Mistral's archives to develop a collab that encapsulates the spirit of an era with a contemporary twist.
From the quintessential summer wardrobe to the present street wear, the capsule includes shorts, t-shirts, sweatshirts and beachwear, along with waterproof phone cases and iconic retro accessories such as bum bags, sunglasses straps and bucket hats. Vibrant reds, bright blues and neon yellows converge in surprising pieces and prints that pay homage to 90s style.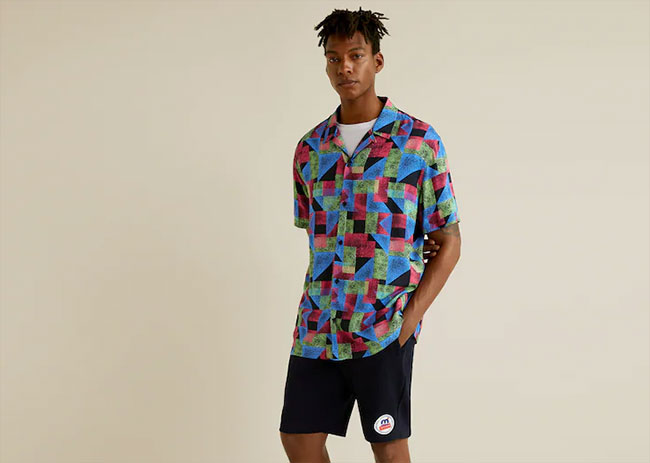 The limited-edition collection will be available from 3 June in selected stores and online.

"Mango Man is exploring new areas and will be launching new collaborations in the near future. Mistral seemed to us the perfect match and natural partner to launch this new line direction. We have joined forces to create a 90s-inspired collection that will bring the perfect beach wardrobe to street wear.'" Jan Rivera Bosch, Head of Image Department

Loyal to Mistral's active nature, the collection also includes some technical features such as water-repellent linings, neoprene straps and technical adjusters.

"In an impeccable meeting-of-minds and in keeping with current trends, Mango Man has drawn on inspiration from the iconic machinations of 'Mistral's Mood' of the 90s. The result features colourful garments and accessories, which Mistral can be proud of. Mistral was ahead of its time back then and remains so to this day, an inspirational touchstone in respect of vibrancy of colour and style; from street to beach and beyond to the surf and ocean, remaining ever true to its "Water Life and Living" ethos."

The capsule will include more than 30 pieces, including retro accessories such as bum bags and bucket hats.


Hits: 8122 | Leave a comment