Encapsulate the Riviera Style on your trip to Monte Carlo
There's nowhere in the world like Monte Carlo. The tiny nation on the French Riviera is home to playboys and princes, movie stars and sporting legends. Like Hilary Duff or Tom Cruise, it provides evidence that being small is no barrier to being the best, and indeed the wealthiest.
The principality is a dream destination that finds its way on to most bucket lists. And while those who call Monte Carlo home are likely to have bank balances that run to seven, eight or more figures, anyone can get a taste of the millionaire lifestyle and it doesn't have to cost a fortune. 
You will, however, want to make sure you look the part, whether you are sunning yourself on the waterfront or exploring the exclusive high-roller private rooms in the city's famous casino. Here, we will run through the essentials to help you blend in with the idle rich.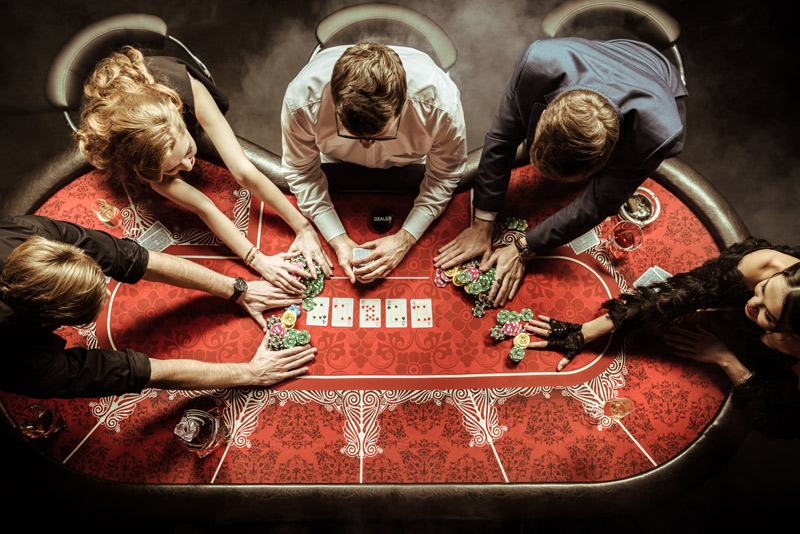 Casino Style
Monte Carlo is famous for many things. The royal family with its Hollywood connections, the awe-inspiring marina filled with super yachts and the outrageously luxurious and expensive Hotel de Paris are among them. But ahead of everything else is the Casino de Monte Carlo, a playground for the rich and famous that has such an illustrious history that it has become synonymous with the district itself.
From the moment you approach casino square and see the seemingly endless parade of supercars pulling up, you know you are somewhere special. The casino itself has featured in numerous movies, including the James Bond classics GoldenEye and Casino Royale.
The rules might be the same, but playing blackjack or spinning the reels on Cleopatra at the Casino de Monte Carlo are a far cry from the online versions you might be familiar with on your smartphone. So what is the expected casino dress code at such an illustrious venue? The good news is there is no need to feel overawed. Officially, the only rules are that patrons should not dress "inappropriately" so provided you are not in beachwear or jeans and a tank top, you will be granted admittance.
However, this is the Casino de Monte Carlo, and if stepping through its doors is not a good reason to dress up a little, then frankly, nothing is. For gentlemen, the choice is simple. Dust off the dinner jacket, or hire one for the night, don the black tie and you are just a vodka martini away from being James Bond for the night. 
As for the ladies, if you want to go the full Grace Kelly and opt for a full length evening gown, then this is the one place in the world where it won't look out of place. However, you might feel a little like an extra from a 1930s movie set. To combine style, class and sophistication, think slinky cocktail dress. As far as this is concerned, there is simply nothing to match the classic little black dress, made famous time and again by everyone from Audrey Hepburn to Megan Markle. You can accessorize with matching shoes and bag to suit your personal taste, and best of all, it is simple to pack and unlike the evening gown, will not demand a suitcase all of its own.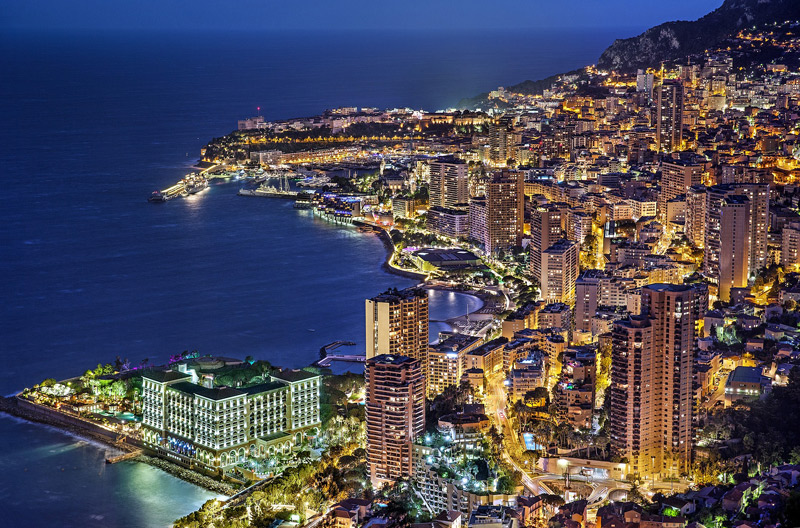 Exploring the attractions
Once you've got the casino out of your system – at least till the following evening rolls around – it is time to get out and explore the other attractions that Monte Carlo has to offer. These include places like the Oceanographic Museum, in its dramatic clifftop setting, and Prince Rainer's personal collection of more than 100 classic cars.
Those two examples alone should set some alarm bells ringing when it comes to choosing something stylish to wear. That's right, you are going to be doing a lot of walking, and some of it will be on uneven surfaces and steep gradients. 
Let's start with your feet. Unless you are a masochist, save the heels for the evening and prioritize comfort and functionality. That doesn't mean abandoning style and throwing on your old tennis shoes, though. A pair of metallic sandals add a sense of razzmatazz, or you could always opt for some open-topped wedges if you want to add a little height. Pair these with a breezy maxi dress and you will be ready for anything the weather might throw at you.
For the gentlemen, smart casual is the order of the day. Contrary to some notions, the term doesn't mean "throw on a pair of jeans and a t-shirt." A polo shirt, light slacks and comfortable loafers present the image of a man about town for whom style comes naturally.
Down by the waterfront
The coastline to the immediate north of Monte Carlo has a choice of sun-kissed beaches, including Plage du Larvotto and Plage Marquet. If you prefer not to get sand between your toes, there is also the beautiful waterfront area surrounding Monaco's famous marina. Head for the areas close to the Fairmont Hotel and the Japanese Gardens.

Here, you can once again invoke the spirit of Princess Grace with some good old fashioned glamor. If you are venturing into the water, go for a classic swimsuit, and of course, make sure you have an appropriate coverup for taking lunch at one of the many beachfront cafes. 

If, on the other hand, you are more of a watcher than a doer, a simple wrap dress is the perfect base on which to add some sophisticated accessories. A candy-colored headscarf of the type worn by Grace herself in her Hollywood days looks amazing, especially when it is accompanied by a pair of designer sunglasses. Both accessories are also eminently practical in that they will protect you from the searing Mediterranean sun. 

For the men, the main advice here is to leave the posing pouch at home. Swim shorts provide the versatility for either beach or bar, while that old staple the polo shirt will cover a multitude of sins.


Hits: 9960 | Leave a comment