VIEW PREMIUM SELECTION Spring/Summer 2021: Sophisticated collections – concentrated information - increasing internationalization
VIEW Premium Selection will open the Spring.Summer 2021 season with an international portfolio showcasing over 400 collections. On December 3rd and 4th 2019, leading fabric, trim and denim suppliers present their preview programs and latest developments in Munich.
Most of the collections shown at this early stage are already well developed with a focus on new fashion trends which will ultimately be presented at MUNICH FABRIC START and BLUEZONE from February 4th to 6th 2020.
Once again, VIEW confirms its strategic orientation as an early format for new developments, first colour and material trends and a high-quality product portfolio.

"Given the industry's momentum, many manufacturers have become the new standard for bringing the market to 80% of the collection. Many of our customers use the textile shows in September to complete their collection. We will readjust in the remaining weeks until the main fair, complete individual articles and still work on some textures. But the actual collection concept is already part of the VIEW." Mathias Menger, Yunsa
Represented for the first time at VIEW are Argomenti Tessili, Euromark Industries, T.B.M and agency Fabian from Italy, Ipeker from Turkey and TOC TaeOh Corporation from Korea. Furthermore Jayne Goulding Design from Britain and Barth & Konenkamp Seiden, Konen Additionals as well as SchweigerTochetermann from Germany, among others.
Sustainability will also be one of the key topics at VIEW, which will fundamentally change the industry. The willingness of companies to invest and get involved here is growing from season to season.

'Since 2 years, Dutel has been developing a sustainable section in its collection called 'PURE' by DUTEL using polyester recycled warp and organic cotton weft yarns. We are planning to swap all our polyester warps into recycled ones.' Dutel Creation
'We are sensitive to the use of recycled yarns. Many fabrics from the latest collection are eco-sustainable. The qualities in eco-cotton and viscose ECOVERO are made with sustainable yarns. Our aim is to waste less and re-use the waste of production and consumers as new resources.' Lanificio Roma
'Besides providing sustainable labeling solutions for our customers, we aim to optimize our internal processes as well. By digitalizing our documentation, working on rapid prototyping and investing an increasing amount of time and effort in digital sampling we are reducing input of resources on various levels.' Bornemann Etiketten

The VIEW Trend Forum will once again show selected ReSOURCE developments that offer innovative alternatives for future-oriented collections.
'We are very pleased that the interest in VIEW is growing from edition to edition. The increasing internationalization among both suppliers and visitors shows the importance of this appropriate format at this early stage. VIEW is an intensively used business platform that in conjunction with MUNICH FABRIC START and BLUEZONE is set as an overall strategic and content-coordinated format.' Sebastian Klinder, Managing Director MUNICH FABRIC START
Already in the run-up to the event, visitors to VIEW have the opportunity to find out all the important facts at the trade fair via the new MUNICH FABRIC START app.
It allows:
- quick and direct access to all exhibitor details and hall plans.
- a detailed filter function for creating a personal list of exhibitors.
- download of visitor tickets.
- personal follow-up for after the fair.
VIEW X-MAS MOODS
Join us for the traditional VIEW X-Mas Market. Enjoy festive treats and mulled wine to finish the trade fair day together with live music from Soul Sofa and their Swing, Soul, Latin, Blues & X-Mas beats.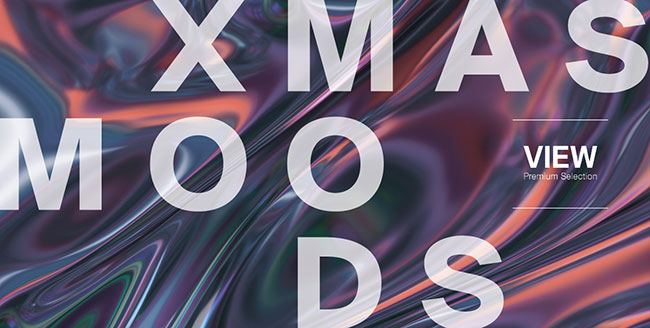 Hits: 9047 | Leave a comment