Fashion Tips for Students on a Budget
Being a student is a lot of fun but also comes with increasing responsibilities. Once you transition to college life, you find out there are many things you did not consider before, such as doing laundry, cooking, going grocery shopping, cleaning up the whole house, and the list can go on and on. While doing all that, you are also probably trying to save some money for social expenses (ehm, parties) and various activities that you want to get involved in.
You were probably thinking, "maybe I should create a budget, plan out my expenses, and write my personal statement today" with so many things on your mind. So, you probably did, only to find out that buying fashionable clothes can no longer be on your to-do list. However, you love designs and colors and patterns, so there must be a way in which you can dress nicely on a tight budget. Well guess what? There is.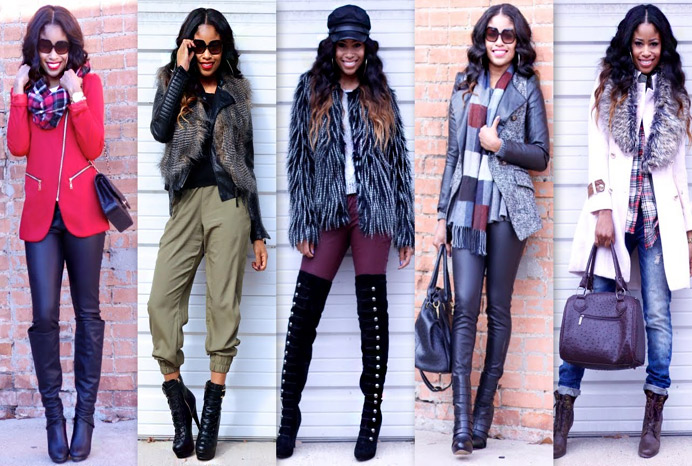 P.S. – if you choose to follow this advice, you'll look hawt and fresh and shockingly attractive!
1. Define your style!
The first step you must take is define your style. Here is the good news: you are cool, successful, and beautiful! Your style is out there, somewhere, you just haven't found it yet. Here are the steps that might get you going:
- Answer this question: how do you feel when you are wearing an outfit that you really, really like?

- Now, think about this: how do you feel when you wear something that is not entirely fresh and does not fit well on your body?

- Write down all the things that you like and do not like to wear and the whys.

- From the ones that you like to wear, pick the ones that you'd consider your style.

- Now think about your activities and what types of clothes you'd need for each.

- Good. Now list your top 20 items. What do they have in common? This is your style.
2. Write out an estimate "fashion" budget
Since students are great at managing finances, here is your time to shine. Write down an estimate budget for this expense. I know you might have close to no money to invest in this, but if there is .10% you can save for this per month, it will help you out greatly. There is also the option of applying for credit card rewards, of course, but then you have to make sure that you will be able to pay back your debts.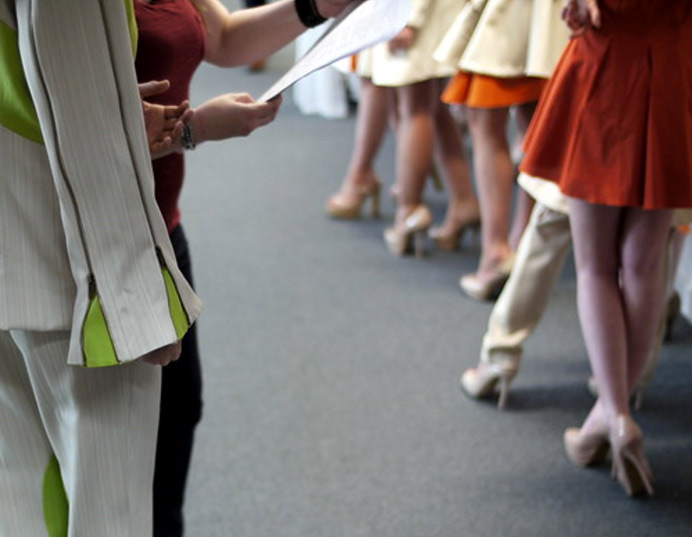 3. Let go of the 'branded' styles

Wearing brand clothing is just a whim and it doesn't prove anything. Many people that I met buy these items only for their name and do not necessarily look at the quality. Of course, there are many brand items that are also high-quality, but that does not mean that the 'unbranded' names lack this feature. There are many non-brand pieces out there that do the job just well and look amazing. In the end, choosing a more reasonable price for an item is the smarter thing to do; then you can use that money to go out with your friends or invest in something that highly interests you.

4. Check out discount stores

Your neighborhood must offer some great stores, so go check out their styles. You don't have to always go to the mall; there are other shops that are quite as cool but less pricy. You should browse thoroughly through their racks. I repeat: make sure you do it thoroughly. That is because usually, there are many nice-looking items hidden in the back of the shelf, unable to be seen or bought (by you!).

5. Did anyone say online discounts?

As a professional personal statement writer, I think that you should start looking at online discounts. There are many out there for clients, had they been paying attention. Check out Target.com, forever21.com, Hm.com, etc. These are just some of the view brands that will offer you discounts almost any time (of course, on different items). You should subscribe to their customer email list to be notified when offers are around.

6. Search for E coupons

An E coupon is just like any other loyalty card except that it offers you the opportunity to save some really good money. It comprises some of the best coupons out there and gives you the chance to save up to 50% on everything! There are multiple E coupon fashion trends that you could potentially check out, so keep your eyes wide open for those.

7. Find the special offers!

If you run out of time or simply can't find online discounts or E coupons, you can find special offers online. You should subscribe to various sites such as Groupon and receive offers when cool things are going on. If you don't have too much money, you must stay focused and pat attention. Stay on top of your game to look fashionable, will you?

You will always remember these college days, so make sure you are a hundred percent happy when attending school. You should wear your favorite clothes and feel great at all times. You should find your style and work with what you have, even if a tight budget can be interrupting. Only you can create your own happiness!


Hits: 8709 | Leave a comment