Munich Fabric Start and Bluezone will take place from 1 – 3 September 2020
Good news for the fashion industry - the next MUNICH FABRIC START Autumn/Winter 2021/2022 will take place as planned from 1 – 3 September 2020 in Munich, Germany! After months of trade fair and event cancellations, the organizers of the International Fabric Trade Fair are very pleased to be able to confirm this officially.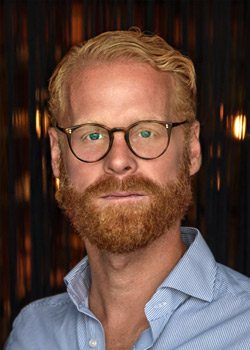 "As a long standing partner of the industry, we see it as our personal mission in these challenging times to make MUNICH FABRIC START and BLUEZONE the first trade fair for the textile industry after the Covid-19 lockdown. To once again offer the fashion industry a professional platform for inspiration, networking and collection showcase in Munich", says Sebastian Klinder, Managing Director of MUNICH FABRIC START. This is possible thanks to the implementation of a specially developed safety and hygiene concept, for which MUNICH FABRIC START will move to an interim location on the spacious exhibition grounds of Messe München-Riem in September 2020.
With the specially compiled safety and hygiene concept to reduce the risk of infection, the organisers of MUNICH FABRIC START can ensure compliance with the current state requirements for holding a trade fair. The organisers are referring to the statement issued by the Bavarian state government on 26 May 2020, according to which trade fairs may be held again in Bavaria from 1 September 2020, taking into account the protection against infection.
The new requirements entail numerous structural, organisational and personal measures that are necessary for smooth and safe trade fair operations. Due to the site restrictions in the MOC, Zenith Hall and the Kesselhaus, many of these necessary precautions cannot be adequately implemented in the traditional location.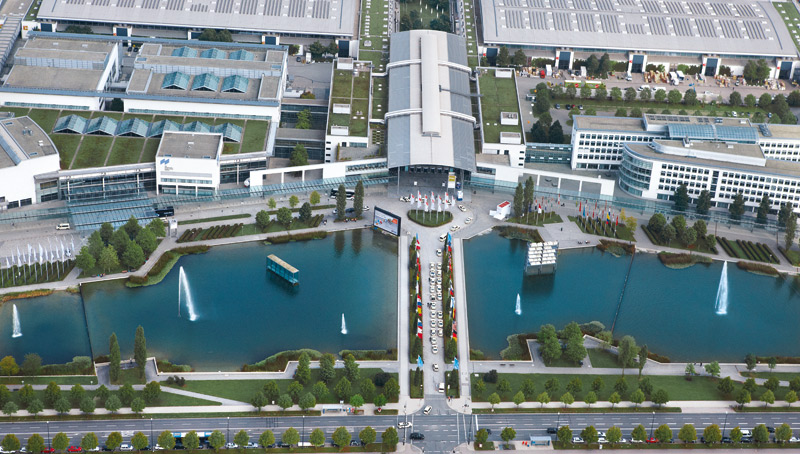 "After extensive inspection, we have come to the conclusion that MUNICH FABRIC START and BLUEZONE in September 2020 will unfortunately not be able to take place in our proven and beloved location – in the MOC and on the Zenith site. This insight has presented us with several new challenges. Over the last few weeks, we have been working to secure an alternative solution. Today, we are very pleased to be able to communicate that we will hold the upcoming MUNICH FABRIC START and BLUEZONE from 1 - 3 September 2020 at the Munich-Riem fairground, thanks to our long standing partnership with Messe München.
We are happy to take on the additional costs and planning associated with the move to this interim location in order to offer the industry a perspective right now."
Sebastian Klinder, Managing Director MUNICH FABRIC START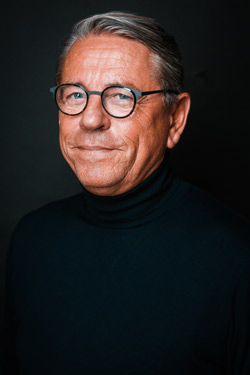 "These unique times require flexible thinking and actions from all of us, often resulting in bold decisions. We see this exceptional solution as the most viable way to organize a trade fair with an international audience at this scale, at this time in September. We will gladly accept the challenge of bringing our unique MUNICH FABRIC START flair to the Exhibition Centre in Munich-Riem."
Frank Junker, Creative Director MUNICH FABRIC START

The fact that the industry would like the trade fair to happen as scheduled is demonstrated by the more than 650 registrations already received from international suppliers for MUNICH FABRIC START and BLUEZONE. The organisers have drawn up a consistent concept for the occupancy of 4 halls in the interim location with a total area of 45,000m2. This will allow all exhibition areas and segments of the MUNICH FABRIC START, BLUEZONE and KEYHOUSE to be represented as usual in September.

The spacious Messe München Fairground in Riem has ground level exhibition halls, numerous spacious entrances and loading gates, as well as ground level parking spaces in the immediate vicinity of the halls, thus providing optimum conditions for the required flexible capacity and infrastructure. Our top priority is the health and safety of all participating exhibitors, visitors and contributors during the fair.

MUNICH FABRIC START | BLUEZONE | KEYHOUSE
01 September 2020: 9.30am – 6.30pm
02 September 2020: 9.30am – 6.30pm
03 September 2020: 9.30am – 4.00pm

NEW VENUE - INTERIM LOCATION
MESSE MÜNCHEN-RIEM
Am Messesee
81829 Munich


Hits: 13533 | Leave a comment