Intelligent tablecloths
Current hygiene regulations all over the world require restaurant operators to ensure sufficient distance between guests. Intelligent tablecloths could soon help with this often complicated seating management. In addition, with the help of sensor technology, restaurant visitors could place their orders directly into the fabric without contact with the waiter and even use play functions after the meal. The German Institutes of Textile and Fiber Research Denkendorf (DITF) are conducting research on tablecloths that are not only smart but also feel like textiles and can be used despite having built-in sensors.
Although digitalization is advancing, comparatively few intelligent textiles are being used. This is not only due to the currently high cost of these products, but also to the fact that they do not yet have the properties familiar from fabrics, such as flexible, pleasant feel and easy washability. Therefore, the DITF are developing a purely textile sensor technology as part of a research project funded by the Federal Ministry of Economics and Technology. This will be separated from both the energy supply and the data processing and the measured values will be transmitted inductively, i.e. wirelessly. The tablecloths interact with the electronics integrated in the table. Central functions are the detection of seat occupancy, ordering functions and an event and game application. For example, interactive games could be offered as a product advertising campaign, whereby the textile is given a buzzer function, for example.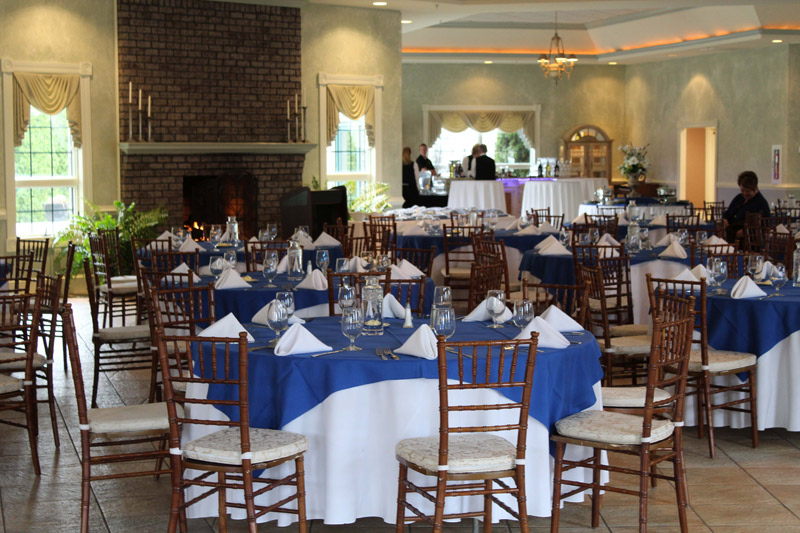 Current hygiene regulations require sophisticated seating management to ensure the minimum distance between restaurant visitors. Photo: Timothy Miles on pixabay
Specially developed wrapping yarns are used for this purpose. The first functional models have already been created using embroidery technology, which uses electronics to detect and show approximation and touch in a model table. In the future, patterns that measure illuminance could control the blinds in the smart home and thus make the seating area glare-free.
To ensure that the research results can be transferred to the industry on a production scale, the research team is investigating various influencing variables such as the sensor yarn structure or the embroidery pattern.
The research project "Wireless transmission of measured values via winding yarns integrated into textile surfaces for short distances" is funded by the Federal Ministry of Economics and Technology within the framework of the program for the promotion of joint industrial research (IGF).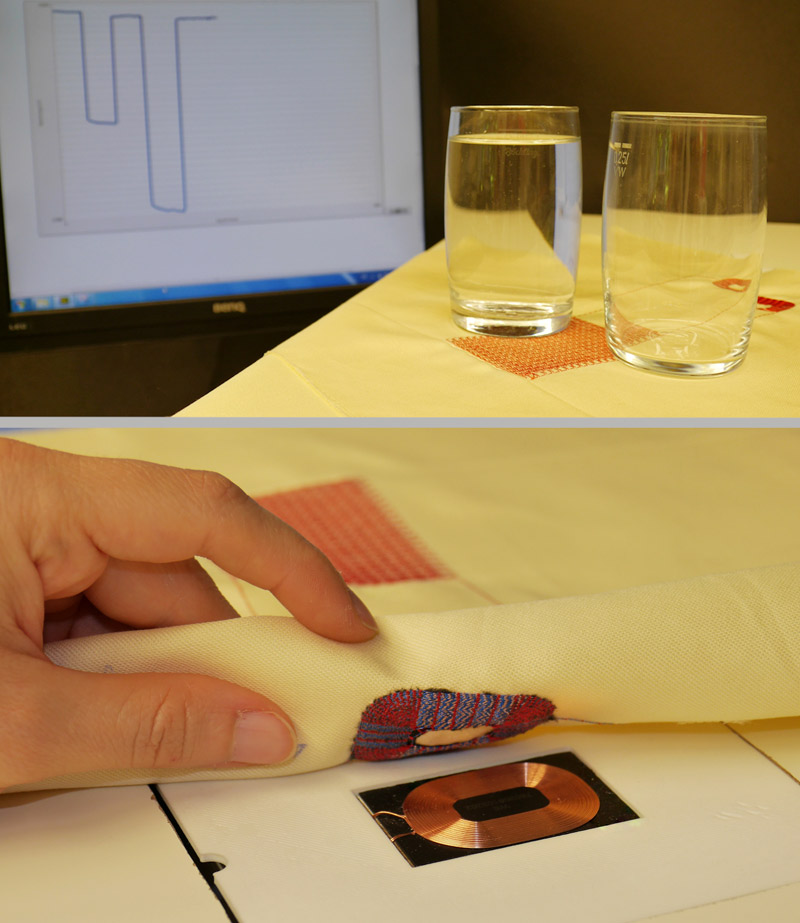 Intelligent tablecloths with integrated wrapping yarns could assist in the allocation of seats and also offer other smart functions. Photos: DITF


Hits: 8965 | Leave a comment