How to participate in Imagining Sustainable Fashion Award
Imagining Sustainable Fashion is the first international competition on sustainable fashion communication. It is launched by Connecting Cultures and C.L.A.S.S.
The competition invites stylists, photographers, designers, illustrators, artists and creatives to rethink on how to communicate the values ​​of ethical and sustainable fashion system to new generations. An open call and a very high profile international jury to "create an aesthetics that defines a new ethics".
Imagining Sustainable Fashion Award was born from the collaboration between the research and cultural production agency Connecting Cultures which launched the Out of Fashion platform and C.L.A.S.S., the ecohub that supports professionals in the fashion and textile sectors to become more competitive and responsible.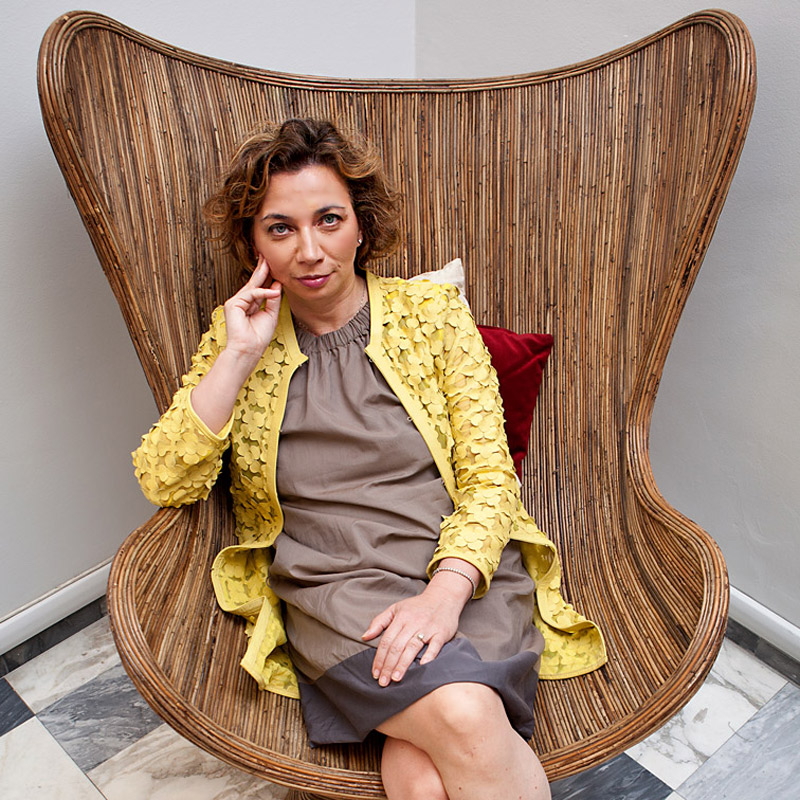 Giusy Bettoni
Connecting Cultures and C.L.A.S.S. have joined forces to call upon the international creative community to activate their tools. The participants have to send their proposals to info@connectingcultures.info by 12th January 2021 at 24.00. Proposals for both traditional media such as editorial projects, fashion events, photography and advertising as well as new digital and phygital projects, from social campaigns to gaming but also immersive and virtual experiences, will be examined.
The winning projects will be selected by a very high-profile jury that includes artists, fashion professionals and marketing experts, all leading voices in the sector:
Anna Detheridge, Founder and President, Connecting Cultures
Giusy Bettoni, CEO and Founder, C.L.A.S.S.
Rita Airaghi, Director, Gianfranco Ferré Foundation
Paola Arosio, Head of New Brands & Sustainability Projects, Camera Nazionale della Moda Italiana (The National Chamber for Italian Fashion)
Jeanine Ballone, Managing Director, Fashion 4 Development
Evie Evangelou, Founder and President, Fashion 4 Development
Chiara Luisi, Sustainability Projects Coordinator, Camera Nazionale della Moda Italiana (The National Chamber for Italian Fashion)
Sara Kozlowski, Director of Education and Sustainable Strategies, Council of Fashion Designers of America
Dio Kurazawa, Founding Partner, The Bear Scouts
Renata Molho, journalist, former editor-in-chief of L'Uomo Vogue and editor-at-large of L'Uomo Vogue, Vogue Italia, Casa Vogue
Lucy Orta, Chair, Art & the Environment, University of the Arts London
Stefania Ricci, Director, Museo Salvatore Ferragamo
"Imagining Sustainable Fashion is a competition of ideas and creativity but also a 'wake up' call for all companies that have made investments, innovations to reach new ethical and responsible goals but that do not communicate them. It's simple: if you have the values ​​and you don't communicate them, no value will be recognized", comment Anna Detheridge and Giusy Bettoni.
This is why we have involved visionary companies that have embarked on a responsible path by combining story making with story telling. Main sponsor of the competition is indeed ROICA™ by Asahi Kasei, high quality stretch fiber with an innovative range of smart features to meet every modern wardrobe need for sports, underwear and fashion. Supporting the project is also joined by the Greek smart cotton SUPREME GREEN COTTON® by Varvaressos and ECOSENSOR™ by Asahi Kasei, the latest generation fabric collection that promotes responsible innovation with advanced high-tech performance.

The winner to be announced in March 2021 will get a cash prize of € 3,000.00.


All details available on the website www.connectingcultures.it.


Hits: 5620 | Leave a comment