5 Cybersecurity Tips for Fashion Business Owners
The COVID-19 global pandemic seems to have irrevocably changed the way we live, work, and interact with each other.
Why?
In summary, the SARS-CoV-2 virus, responsible for the illness known as COVID-19, rampaged its way across the globe during the first half of 2020. It is extremely contagious and spreads via person-to-person transmission. Ergo, one of the only ways to prevent its spread is by social distancing from other people.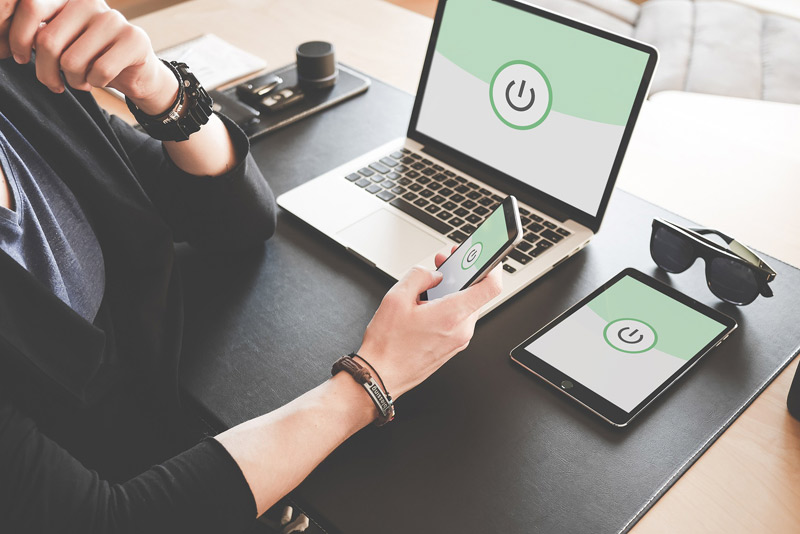 The speed at which the virus spread throughout communities in the first six months of 2020 resulted in global governments enforcing a hard lockdown where all non-essential businesses were closed, employees were furloughed, laid off, or the lucky few were able to work from home. All, but essential movements such as grocery shopping and seeking medical attention were banned. And most of the global population was instructed to shelter-in-place while waiting for the virus to burn itself out.
Needless to say, the virus is still spreading rapidly, but the global economy has to reopen, and people have to get back to work. During the hard lockdowns, many companies, including those in the fashion industry, pivoted their business operations online. And by in large those companies that were successful have a greater chance of surviving the worldwide recession brought on by the abrupt and prolonged halt to the global economy.
In summary, one of the consequences of the COVID-19 pandemic is that people have moved their lives online. Work, school, and social interactions moved online. Unfortunately, the number of cyberattacks has exponentially increased in 2020. Jürgen Stock, INTERPOL Secretary-General noted the following:
"Cybercriminals are developing and boosting their attacks at an alarming pace, exploiting the fear and uncertainty caused by the unstable social and economic situation created by COVID-19."
In other words, the increase in online dependency by global netizens has led to the rise in successful cyberattacks. This is fundamentally due to the fact that companies and individuals are not paying close enough attention to protecting their private and corporate data from being hacked and stolen by cybercriminals.

For the purposes of this article, let's consider the following scenario:

You own a fashion house that sells a range of t-shirts, hoodies, and track pants. Your unique selling point is that you engage with your clients when designing the t-shirt and hoodie print. Once a design has been settled on, you print a limited number of each design based on the interest shown during the design phase. Because you are a small fashion designer, you've always been an eTailer. However, you are concerned about protecting your clients' details when they shop online. So, what do you suggest they do when browsing your website and shopping for shirts, hoodies, and track pants?

By way of answering this question, let's consider the following tips to secure company and personal data.

1. Use an encrypted network

When browsing the Internet, or shopping online, your internet activity and eCommerce shopping transactions are not encrypted, unless you remedy this by using a VPN.

A Virtual Private Network, also known as VPN is best described as a tunnel that encrypts and hides your online activity; thus, preventing anyone from spying or snooping on your transactions. While this statement is relevant for all Internet activities, it is especially appropriate when buying goods online. Paying for items and services online without encrypting the transaction, increases the risk of identity theft as well as the theft of your credit card details.

Therefore, it is important to recommend that your clients use this tool when shopping for the products listed on your site.

2. Use a password manager

Most people use the same password for many different online accounts. The article titled "53% of People Admit They Reuse the Same Password for Multiple Accounts," highlights the fact that more than half of all Internet users create multiple online accounts with the same user details.

This opens people up to being hacked across multiple sites, including sensitive accounts such as online banking login details. In other words, if a hacker gains access to the username and password of one of your accounts, they effectively have the user details to all of your online accounts.

The solution to this challenge is to use a password manager. Not only does a password manager store all of your passwords in a central location, it also generates strong passwords for each web account that requires user details. And, equally importantly, access to each password requires one "Master Password." Therefore, you only need to remember one password instead of multiple passwords.

Again, it is essential to advise your customers to use a password manager when creating an online account on your company website.

3. Use two-factor authentication

Two-factor authentication or 2FA is defined as an "electronic authentication method in which a computer is granted access to an application only after successfully presenting two or more pieces of evidence (or factors) to an authentication mechanism."

An excellent example of 2FA is what is commonly used by online banking sites. First, you log in to your online banking via an Internet browser using your user credentials. Before you are allowed access to your bank accounts, the bank will send you a unique pin via SMS that you must enter into a text field on the website, or ask you to authenticate the sign-in on your smartphone's banking app. Once the website has confirmed that you are the owner of the account, you will be allowed access to your online banking profile.

The same process can be applied to the client's account on your website. 2FA is not always mandatory. However, it is a good idea to encourage your clients to implement it, to protect hackers from gaining access to their shopping cart if their login details are compromised.

If third parties are involved, additional security measures are recommended. Instead of 2FA, multi-factor authentication for remote access is highly encouraged. Multi-factor authentication is a security system that requires two or more methods of authentication from different categories that verify a user's identity to log in. This is beneficial because having a layered defense makes it harder for an unauthorized individual to gain access to sensitive information, like personally identifiable information and protected health information.

4. Watch out for phishing attacks and other scams

Phishing attacks are probably the most common hack or scam implemented during the COVID-19 pandemic. And while most people think they can spot a phishing email, the fact is that it is not so easy.

Statistics, carried out by the company Computer Disposals Limited, reported that only 5% of UK residents could determine whether an email is genuine or a scam. Unfortunately, the other 95% often only realize that the email is a scam once they have entered their online account details into the fake site, had their credit card details stolen, and found large unauthorized purchases on their credit cards.

Consequently, it is vital to alert your customers to the fact that there is a phishing scam using your company credentials as soon as you are aware of such an email doing the rounds. Secondly, it is essential to ensure that your company's data is secure so that hackers cannot steal customer details.

5. Encrypt home WIFI

If you have employees working from home, it is wise for both you and your employees to encrypt your home WIFI connections. This will prevent hackers from gaining access to your website's backend, where both sensitive and customer details are often stored.

Incidentally, it is also a good idea to recommend that your clients encrypt their WIFI networks before logging into their eCommerce accounts.

Final thoughts

The importance of implementing cybersecurity best practices cannot be underestimated. Therefore, it is essential to ensure that both your employees and customers are aware of the need to use measures mentioned above to protect their personal and credit card details from being hacked and stolen. 


Hits: 7269 | Leave a comment