New study shows that managers are more positive now about flexible working and staff working from home
A new study undertaken jointly by the Equal Parenting Project at the University of Birmingham and the Work Autonomy, Flexibility and Work-Life Balance at the University of Kent shows that managers are much more positive about their staff working from home and working flexibly since lockdown.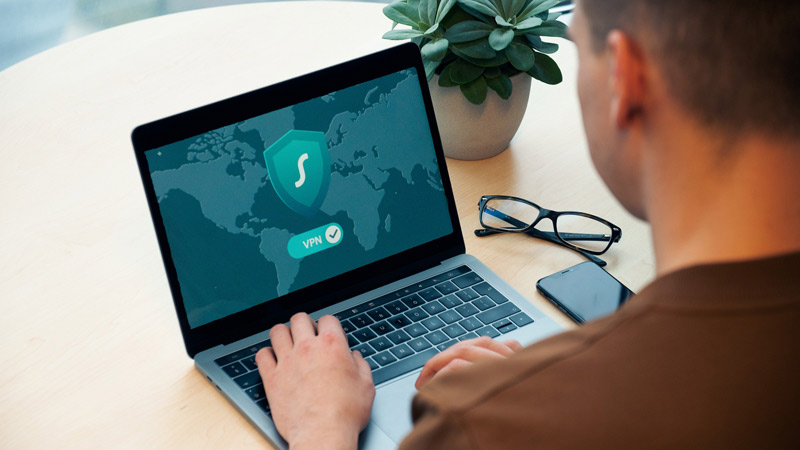 The report is titled 'Managing Employees during the COVID-19 Pandemic: Flexible working and the future of work'. It is based on a UK wide survey with managers which aimed to understand the organisational perspective on managing homeworking since the UK COVID-19 lockdown. During the COVID-19 lockdown, many organisations have been forced to move the majority of their workforce to remote working, often at very short notice. In many cases these businesses had previously discouraged flexible working and had very little infrastructure in place to support these new ways of working. It is interesting to know what impact did this shift to homeworking have and what does this mean for the future of work?
In order to answer this question, the research team undertook a survey of managers between the 24th July to 11th August 2020. The sample consisted of managers from across the UK, an array of industries and all levels of management. In total, 742 managers completed the survey which involved questions around norms for working from home, attitudes toward working from home, trust, key learning experience what tools the organisation supplied to employees to enable them to work from home and what support was made available to the employees.
As the first academic piece of research exploring managerial experiences during the COVID-19 pandemic in the UK, this research discovered that 54.7% of managers reported over 80% of their employees have been working from home since lockdown. As a result of their management experiences during lockdown, fewer managers now believe that presenteeism and long working hours are essential to career progression within organisations. Many managers also reported that working from home increases productivity, concentration, and motivation due to their experiences in lockdown. 58.6% of managers surveyed said that working from home increases productivity whereas only 44.1% agreed with this statement before lockdown.
However, managers also saw some draw backs, with 58.7% of all those surveyed saying that working from home lead to isolation, and other citing issues around blurring of boundaries as key negative outcomes. Regardless, most managers now believe working from home will become much more commonplace in the future, with more jobs, including senior roles, being advertised as being available for flexible working and more support being made available for home working.
Commenting on the report Dr Holly Birkett, Co-Director of the Equal Parenting Project at the University of Birmingham said:
"The report shows managers are much more positive about working from home and flexible working, than they were before the pandemic.  Managers say their organisations are going to be more supportive of homeworking and flexible working in the future, including more likely to support working from home, job shares and part time working even for Senior roles. This change along with the breakdown of the presenteeism culture and the removal of a flexibility stigma, which existed before COVID -19, could help improve employee wellbeing, help to support people to take on caring roles and break down many of the barriers women face to balancing career and family, with the potential to improve female representation on Boards and close the gender pay gap."
Overall, the data included in the report has shown that working from home has been commonplace since the initial lockdown and managers have faced a steep learning curve regarding how to manage remote teams often with very little support or guidance.
Despite this, managers have been pleasantly surprised about the results with their teams generally performing really well during this time. While there have been some performance issues these were generally where this was already an issue prior to lockdown.
Dr Sarah Forbes, Co-Director of the Equal Parenting Project said:
"Due to positive experiences of working from home and with flexible working patterns amongst their staff, managers are keen to support more working from home and flexible working in the future. This could take the form of better flexible working policies and tools to facilitate this as well as training being readily available for managers to learn how to better support remote workers in their team. However, we also need to understand working remotely over long periods of time can also be very isolating and that some people much prefer working in an office environment."
Dr Heejung Chung, Principal Investigator of the Work Autonomy, Flexibility and Work-Life Balance Project at the University of Kent said:
" As we have also seen in our previous employee survey, the flexible working genie is out of the bottle - more workers want to work flexibly in the future, and as this report has shown, managers now see how flexible working can benefit companies. However, that shift will not be the same for all companies and for all workers. Government policies to help make that cultural shift, by introducing stronger rights to flexible working and better protection against discrimination for flexible workers may help this transition go smoothly after the COVID-19 lockdown measures end."
The full findings and wider recommendation of the report will be announced by Dr Sarah Forbes, Dr Holly Birkett and Dr Heejung Chung at a webinar on 26th November 2020 which has been organised by the Lloyds Banking Group Centre for Responsible Business at the University of Birmingham.

The webinar will also have presentations by Lauren Adams, HR Director at CBI , Daisy Hooper, Head of Policy and Public Affairs at CMI, and Anthony Fitzpatrick, Employee Relations and Global Employment Policy Lead at Aviva will deliver organisational and managers' perspectives on experiences of remote working during the pandemic and how these experiences are likely to change the future of work.


Hits: 7011 | Leave a comment