Custom Menswear Designer Inherent Clothier Partners Movember to Make a Difference for Men's Health Worldwide 
Inherent Clothier is both a couturier and a movement, tailoring modern-day "suits of armor" built to inspire authentic self-expression and empower men to speak openly about mental health. This month, the company that aims to help every man build a fully functional, versatile seasonal wardrobe with confidence built into every suit joins in the fight to raise awareness about men's mental and physical health issues, along with suicide prevention.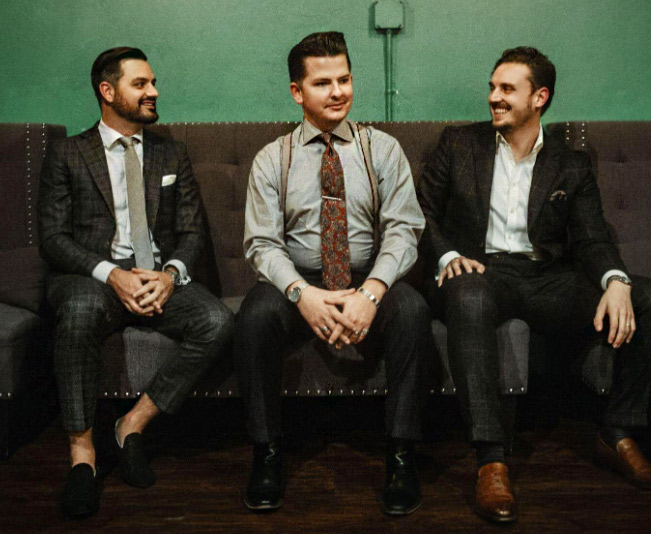 In an effort to give men the tools to boost self-confidence by dressing impeccably, Inherent Clothier Founder Taylor Draper established a platform to speak out about his own lifelong struggle with depression. Now, he brings the brand's ongoing empowerment-focused message to the Movember movement, interviewing Executive Director Mark Hedstrom in a special October 27th episode of the "Dressing for Wellness" podcast. A global charity focused on men's health, Movember has successfully raised hundreds of millions for programs supporting the prevention of prostate and testicular cancer, along with promoting mental health and suicide prevention efforts. 
"We're thrilled to be collaborating with Inherent Clothier as they partner with us in helping advocate for men's health," said US Movember Executive Director, Mark Hedstrom. "It's been a very tough year for many people, and we know being in quarantine has had serious effects for so many individuals. We've seen an increase in mental health struggles and now more than ever the work we do on behalf of men's health is crucial. We must take action and continue sparking these conversations and engaging with men if we hope to drive change."   
In November find the Inherent Clothier collection at its new retail location: 123 N. Tejon Street in Colorado Springs, CO (with a grand opening on November 15th). 

The sophisticated menswear brand's distinctive designs are soon to hit Hollywood, with custom suits being made for A-list clients that include Jeff Bridges, Will Wheaton, and Chris Pratt. 

Inspired by Madison Avenue's iconic "it" men and crafted in collaboration with Emmy award-winning Mad Men costume designer Janie Bryant, discover the much-anticipated Bryant Draper Collection (launched November 4th). 

Plus, find details about Inherent Clothier's newly-established non-profit organization - the Kingship Foundation - "combatting depression by establishing purpose" and teaching young men essential life skills to succeed after high school (launching November 1st). 

Learn more at InherentClothier.com, and browse the latest ensembles built to awaken inherent self-confidence. Through an online digital concierge, shoppers can easily identify their own personal style from among four unique collections, in addition to more than 160 customizable options for a truly individualized look. Easily book online appointments for home, office, or web-based custom fittings, and try the "Inherent Body" digital tool to ascertain an ideal fit within 90% accuracy. To ensure satisfaction, the company also offers a credit for any necessary alterations, and correct measurements can be conveniently saved online for future purchases. Follow @InherentClothier on Instagram for style inspiration and a daily confidence boost.


Hits: 6397 | Leave a comment