Support for female garment workers is crucial
Female garment factory workers are among those hardest hit by the global COVID-19 pandemic. That's why new initiatives to close the gender gap are a step in the right direction, writes GlobalData, a leading data and analytics company.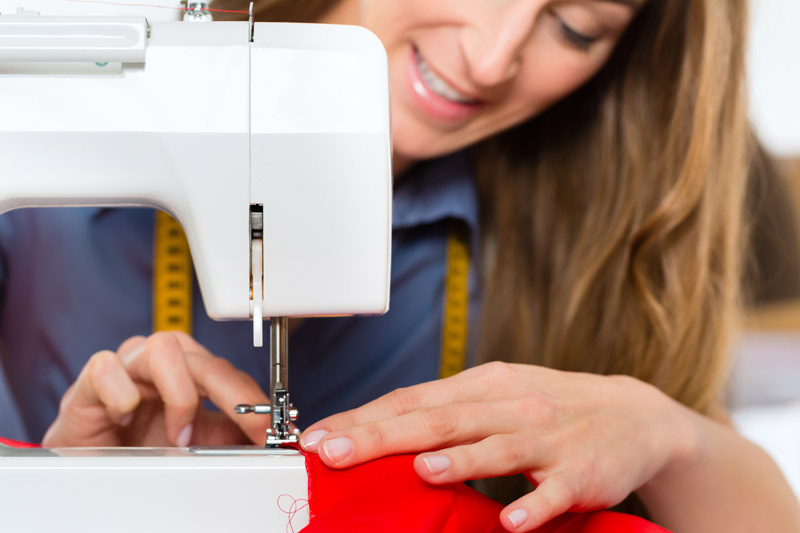 The COVID-19 crisis has already had a disproportionate impact on apparel suppliers, with order cancellations, reduced demand and lockdowns leading to widespread worker layoffs and dismissals. Salary cuts and delayed wage payments have also been common.
At the factory level, much of the burden has fallen on frontline women workers, who make up three-quarters of the global garment workforce – around 35 million in the Asia Pacific region alone – according to the International Labour Organization (ILO). 
Leonie Barrie, Apparel Analyst at GlobalData, comments: "The global pandemic has exacerbated pre-existing gender inequalities, and female garment factory workers are among those who are not only the most vulnerable, but have also been hardest hit. Typically found in low-wage jobs in the lower tiers of the supply chain, they are unfairly impacted by salary losses, rarely have access to financial or social safety nets, shoulder the burden of increased care responsibilities in the home, and face a heightened risk of violence such as domestic abuse. With new waves of COVID-19 lockdowns now being imposed around the world, the prospect of plunging sales and a slowdown in new orders will continue to leave many suppliers in a precarious position. Therefore, a key component of responses by governments, brands and suppliers must include protecting and promoting the rights of female factory workers."
Among those aiming to tackle women's empowerment and gender equity is the US Agency for International Development (USAID), which is working with a consortium of US apparel and footwear brands, retailers and importers to help the mostly female workers in Bangladesh, Cambodia, Sri Lanka and Vietnam.

Another project backed by business association Amfori, UN Women and the European Commission aims to embed more gender-sensitive practices along the supply chains of retailers such as Aldi, Zara owner Inditex, Desigual and El Corte Inglés. The 10-month WEPs Activator programme will offer a combination of training, action plans and tailored support.

Jeans makers Kontoor Brands (owner of Wrangler and Lee), Gap and Levi Strauss are all working with the HERhealth project to educate factory workers on nutrition, hygiene practices, children's health and family planning.

Similarly, H&M's charitable arm is providing emergency relief for female garment workers in Bangladesh as part of a longer-term strategy that will include upskilling, re-skilling, digital literacy, and entrepreneurship opportunities. While enlightening manufacturers such as Epic Group and Crystal International provide training and mentoring to help women factory workers progress to leadership positions.

Barrie adds: "Elevating the role played by women is key to helping future-proof the apparel industry. Schemes supported by retailers, brands and importers not only empower women through better access to healthcare and education, but also give them the technical skills to compete in an environment that is increasingly automated and digitalised. Having more women in leadership roles is also crucial to amplifying their voices when it comes to setting long-term agendas."


Hits: 8421 | Leave a comment