Pitti Uomo will be held at the Fortezza da Basso in Florence from 21-23 February 2021
Pitti Immagine begins to reveal the events and special projects for the next edition of Pitti Uomo, which will physically be held at the Fortezza da Basso in Florence from 21-23 February 2021. Until then, the fair will kick off - in a digital format - on January 12th on Pitti Connect, the platform launched by Pitti Immagine this past summer to support exhibiting companies in the presentation of their collections and in the generation of business contacts with international buyers.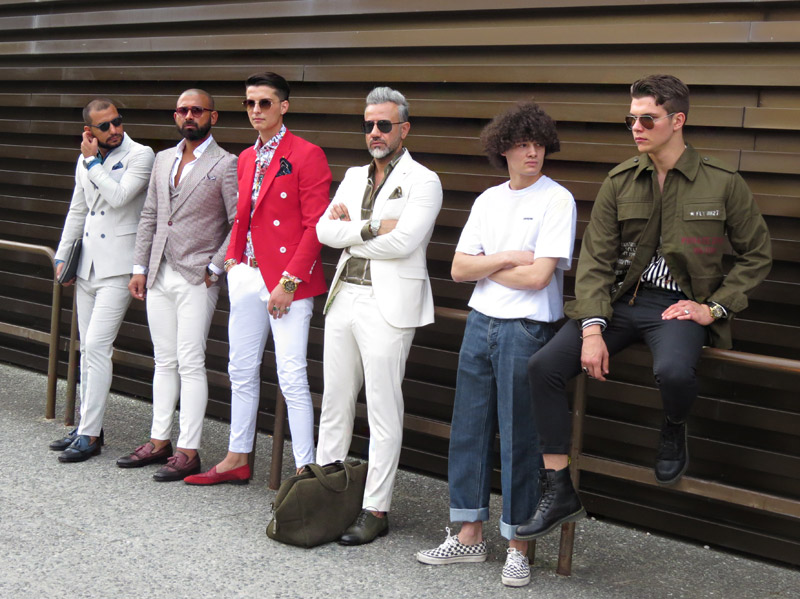 Pitti Connect will go live in a version that is even more evolved with important new additions to increase the effectiveness of relations between exhibitors and buyers. Over the last few months, we have been working very hard to adjust the final interface, making it even more functional in the discovery and scouting of collections. At the same time, we further boosted the phase of collecting orders. Starting from January 12th, Connect will begin to present the new collections of exhibitors in a digital format, while also offering a preview of the special projects undertaken by a series of brands that are protagonists of Pitti Uomo and the international scene of menswear. The platform will be filled with special editorial contents guiding visitors towards the physical edition of the fair on 21 February, when the Fortezza da Basso will become a dynamic showcase, where commercial elements will exist side-by-side with promotional and communication events. The use of new technologies will be prominent also in those days, and the collections uploaded onto Pitti Connect will be available to buyers as long as they are needed for the sales campaign.

— Raffaello Napoleone, CEO of Pitti Immagine
Inaugurating the online fair will be a special "opening". Brunello Cucinelli, one of the brands and companies of reference at Pitti Uomo, as well as an internationally recognized champion of Italian menswear, has decided to work together with Pitti Immagine on a special event on 12 January: a live streaming from Solomeo that will open on Pitti Connect at 10:30am, and through which Cucinelli will present the brand's new fall-winter 2021 collection in a preview before its participation in the physical edition of the fair in February. 
We are very happy that Brunello Cucinelli will participate in the next edition of Pitti Uomo an extraordinary edition for many reasons that can easily be understood. This collaboration, which begins with a special event in digital format to then join the physical rendezvous at the Fortezza da Basso, is a kind of manifesto of the overall project we are proposing to our exhibitors, some of which, a selection among the best, are working hard to present themselves through special events. It is a collaboration of strong symbolic value. Here, at Pitti, in fact, we have made all the arrangements needed to open the physical fair, with the trust that in February, the health emergency will be sufficiently under control. The choice of Cucinelli expresses the desire to be together in what is an extremely complex moment for the fashion industry, while looking to the next season with more confidence and determination.

— Raffaello Napoleone, CEO of Pitti Immagine

I have always considered Pitti to be a fundamental rendezvous for Men's fashion; an event that we are especially connected to because it is part of our history. During the four days, the Fortezza da Basso in the heart of Florence is transformed into a défilé under the open sky, a unique opportunity to breath in new stimuli and understand the orientation of tastes for the new season. A special meeting place, where businesses, entrepreneurs, international buyers, journalists, and customers can meet up and interact, before moving on to Milan for Fashion Week. I strongly believe that thanks to the combination of these two events, Italy offers the world one of the most striking weeks dedicated to fashion and men's elegance

— Brunello Cucinelli

Hits: 9967 | Leave a comment