Give a smile to the children from Zanzibar
A real celebration of the children's smile in Zanzibar was realized by part of the team of EO Dent - Dr. Pavlova, Eva and Ogi Pavlovi, together with Maria Silvester and Nasko Lazarov, who said "We succeeded and made so many children from Africa smile".
On their trip to Africa, Zanzibar, they wanted to be different and memorable than everyone else. They wanted to give a smile to the youngest, sweetest children, children who grew up without parental care and support.
The first mission "Give a smile to the children from Zanzibar" was supported by Mr. Georgi Pasev, one of the owners of the leaders in the tourism industry Abax and Equator, Dental clinics Eo Dent, Bulgaria.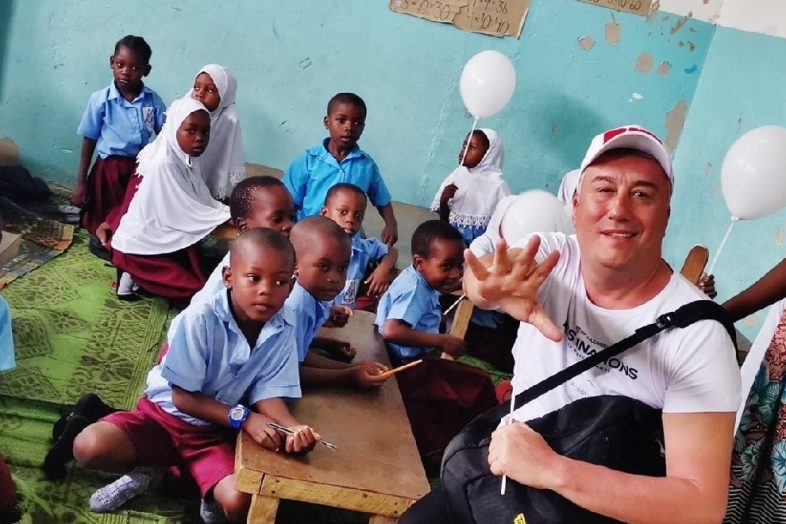 The huge boxes and volumes, over 50 in number, did not turn out to be an obstacle for them to teleport from Bulgaria to Africa.
Strong support was provided by the Bulgarian producer of natural tea Botanical. Botanical is one of the leading companies in Bulgaria for processing dried herbs and fruits and tea production, a family company with more than 25 years of history.
"We visited and hugged up to 350 children from the Bububu orphanage in Zanzibar", said the popular communications expert Nasko Lazarov.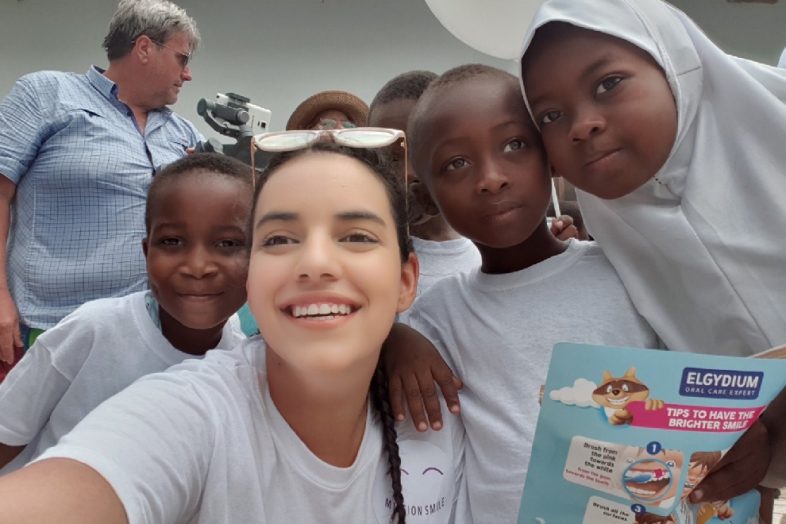 "We donated – over 500 brushes and tubes of toothpaste provided by Elgidium and Eo Dent, educational games and boards for oral hygiene, but the most important thing was that Eva and Ogi Pavlovi ( Eo Dent team ) gave them knowledge – taught them how to brush their teeth, what to follow to keep their smile healthy and happy", said Dr. Veneta Pavlova, owner of dental clinics Eo Dent and initiator of the campaign in Africa.
"Together with the amazing tv host Maria Sylvester and Nasko Lazarov, we donated healthy tea from Botanical tea, rice chips RiceUp!, clothes from Pause u Flair brands, and great moral support. We truly thank our tour guide from the leader Equator Iliya Hristov, Galya Georgieva, Mr. Moto Mabanga – Hotel Verde Zanzibar – a club for members. Huge thanks also to Mr.Georgi Pasev, owner of the tour operator Abax, to Denitsa Hubenova and Ilko Petkov EXECUTIVE DIRECTOR AND FOUNDER OF BOTANICAL EU EOOD!"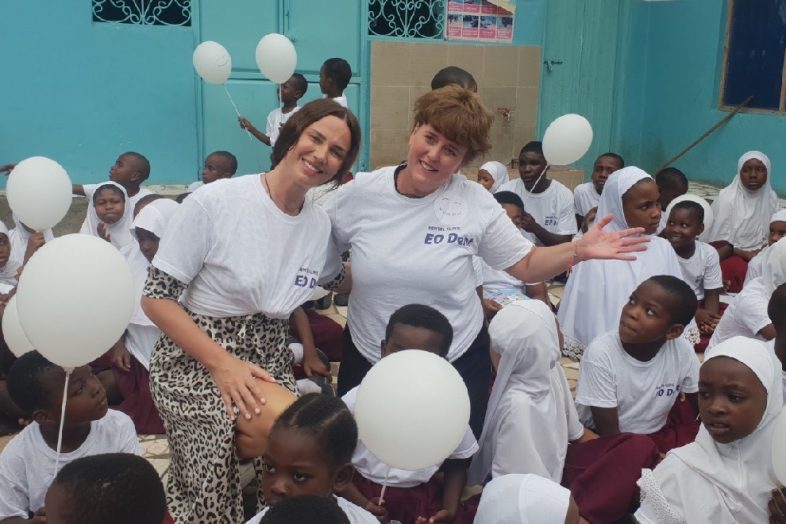 Touching the children of Africa, Zanzibar (raised without parental care), and Mother Susanna, the head of the Vububu orphanage, we left better, happier, and more satisfied, because we already have new friends who can now count on us. We are sure that this is the first step in this important mission to give smiles", added to the media Dr. Veneta Pavlova, the engine of the campaign.

"My heart melted when I received a message in the evening from the educator of the orphanage, who sincerely thanked me for the time and shared the great joy of the kids from the donated smiles and gifts. Bulgarian natural tea Botanical tea and healthy rice chips RiceUp! will have the kids for breakfast. Pause and Flair brands donated summer T-shirts and hats for the little ones. All this makes me significant and satisfied with the noble work done. We wanted, taking with us the energy and positive philosophy of Africa, to give a part of ourselves. We wanted to give more smiles …! More joy, more glowing children's faces", the organizer Atanas Lazarov, CEO PRofile international, shared his emotion.


Hits: 10750 | Leave a comment